A question of fair play
A tactical advantage given to the host nation is becoming the bane of Southeast Asian Games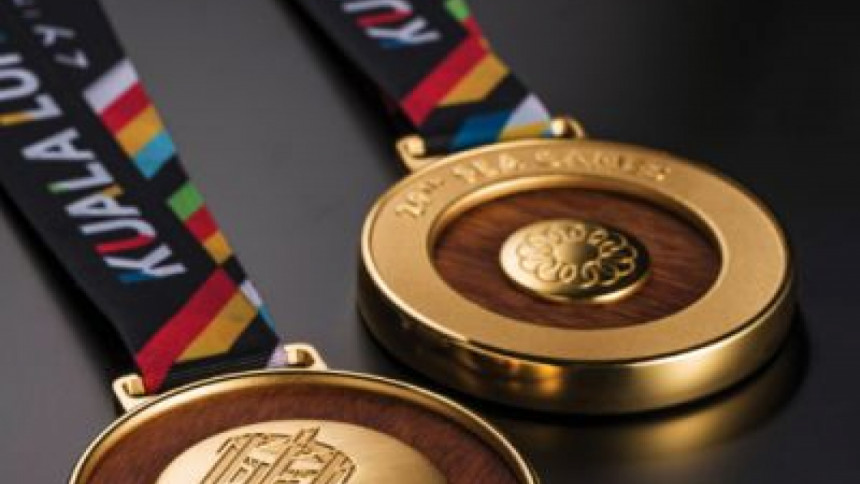 Around this time last year, Malaysians were on an emotional roller coaster that ranged from excitement, nervous hope, disappointment to unexpected joy. But it was all good because they were rooting for the same thing: their athletes to win Olympic and Paralympic gold.
The Rio Games were a landmark sporting event, not just for Malaysia but for Asean as it was the region's most successful Olympic outing with a total of 18 medals with two member states—Singapore and Vietnam—clinching their first gold.
For their sterling achievements, Thailand's women weightlifters Sopita Tanasan and Sukanya Srisurat, Vietnamese shooter Hoang Xuan Vinh and Singapore swimmer Joseph Schooling are household names in their countries.
This month, the chase for gold is back with the Southeast Asian, or SEA Games, held in Malaysia from August 19-30. Interest and excitement over Kuala Lumpur 2017 has been building up, thanks to good planning by the government and the success of our athletes at international competitions which have whetted the Malaysian sporting appetite and heightened expectations.
In April, national track cyclist and Rio bronze medallist Mohd Azizulhasni Awang won his first world title in keirin at the Track Cycling World Championships in Hong Kong. Others like water skier Aaliyah Yoong Hanifah, shuttlers Woon Khe Wei and Vivian Hoo and bowler Adrian Ang scored victories in major tournaments too.
Malaysia had its own giant-killer moments. Its 20-year-old swimmer Welson Sim beat Olympic champion Mack Horton in the 400m freestyle at the Mare Nostrum Tour Swimming Championship in June and Olympic silver medallist Cheong Jun Hoong became diving world champion in the 10m platform individual at the July World Aquatics Championships in Hungary, breaking China's dominance in the sport.
The Paralympians, who won Malaysia's first gold medals in the Rio Paralympics, have continued to do well. Long jumper Abdul Latif Romly and shot putter Ziyad Zolkefli were champions at last month's World Para Athletics Championships in London, setting new records in the process.
For a country sorely in need of a uniting force, Kuala Lumpur 2017 couldn't have come at a better time.
Over the last several years, race relations have been deteriorating to a state where almost every issue is seen through race or religious-coloured lenses in the most negative way.
Yet, when the likes of Cheong, Azizulhasni, Sim and Ziyad won, they were feted and praised by their fellow citizens, regardless of their race and religion. That's because in sport, only true talent, grit and discipline can bring about success and one's ethnicity is incidental.
The Games, held for 12 days and ending a day before Malaysia's 60th national day on August 31, are perfectly timed to raise patriotic fervour and national pride. If all goes well and Malaysia emerges as overall winner boosting positive public sentiment and goodwill, many predict the next general election will follow suit.
Goodwill was also a factor in the formation of the original SEA Games in 1959. The rationale then was that a regional multi-sports event would promote co-operation and good relations among Southeast Asian states.
Yet, there is a peculiar aspect to the Games that actually creates tension and dissatisfaction among the participating nations.
The Games are regulated by the Southeast Asian Games Federation (SEAGF) whose charter sets a minimum of 22 sports, with priority given to disciplines already in the Olympic and Asian Games. But it also allows the host nation to decide what sports to drop and include.
And in recent years, this leeway has become a tactical tool for the host nation to increase its chances of maximising its medal tally.
Indeed, controversy erupted last year when Malaysia proposed dropping many sports like bodybuilding, canoeing, fencing, women's soccer, wrestling, women's boxing, women's weightlifting, judo and eight events considered compulsory under athletics, including the marathon, steeplechase and decathlon.
Several countries reacted by threatening a boycott and the Asian Athletics Association issued a warning. The dust has since settled and instead of the 34 sports with 342 events proposed by Malaysia, the final list has 38 sports with 405 events.
But some sports like women's weightlifting were still left out which ruled out Sopita Tanasan, Sukanya Srisurat and Philippines' Olympic silver medallist Hidilyn Diaz from competing in Kuala Lumpur.
Malaysia has included winter sports—ice hockey and ice skating—which is a first for the Games, presumably because it will increase its golden haul.
Still, what Malaysia has done isn't new. Vietnam introduced fin swimming in 2003, the Philippines added baseball and dancesport in 2005, Thailand created new categories of sepak takraw (kick volleyball) in 2007; Indonesia brought in roller skating and wall climbing in 2011 and Myanmar slipped in its indigenous and obscure sport called chinlone in 2013. And in 2015, Singapore added floorball.
The problem with this manipulation, which has been described as a form of gerrymandering, is that it can affect the standing of the Games. As Pattharapong Rattanasevee of Burapha University, Thailand, commented, it can lead to "a growing perception that the SEA Games are no longer about fair play."
Neither is it really good for Asean unity. Instead, Pattharapong suspects it fans historical rivalries and animosities among its members.
Admittedly, the list of sports for the Olympics changes, too, with new ones added and old ones dropped. But the decisions are made by the International Olympic Committee, usually seven years before implementation, and not just a year's notice as with the SEA Games.
With Asean turning 50, it is high time that this hosting "right" is reviewed. A sport should be dropped and a new one introduced for the right reasons, not for the sake of one-upmanship.
If more and more Southeast Asian athletes are able to compete in international tournaments and win, they should be able to do the same in their own backyard and not need their governments to manipulate the playing field just for bragging rights.
Political leaders will always want to use sports to rally support for themselves in the guise of patriotism, but citizens in many countries know too well how gerrymandering can lead to unfair advantage in political contests. That shouldn't be allowed to taint sports contests.
For now, the SEA Games remain strong and worthwhile supporting because the competition is still real. May it be so in the years to come.
---
June HL Wong is the former group chief editor of Star Media Group, Malaysia, now its chief operating officer for content development.
This is a series of columns on global affairs written by top editors and columnists from members of the Asia News Network and published in newspapers and websites across the region.
---
Follow

The Daily Star Opinion

on Facebook for the latest opinions, commentaries and analyses by experts and professionals.
To contribute your article or letter to The Daily Star Opinion, see our

guidelines for submission

.