The Threat of EXTREMISM
How effectively can we fight it?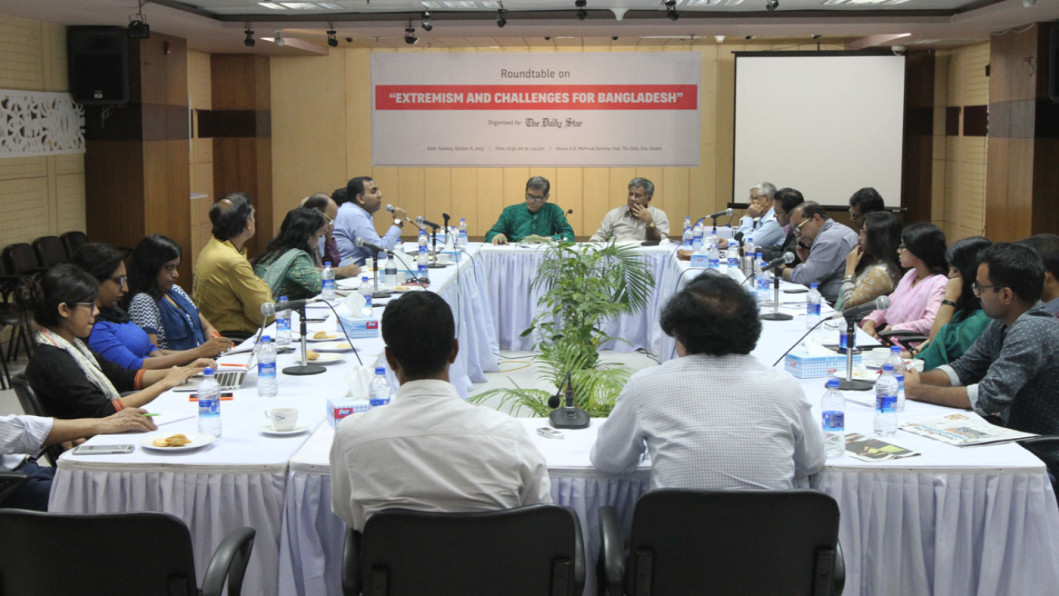 The Daily Star organised a roundtable titled "Extremism and Challenges for Bangladesh"
on October 6, 2015. Leading academics, security analysts, researchers and editors were in attendance. We publish below the highlights of the discussion.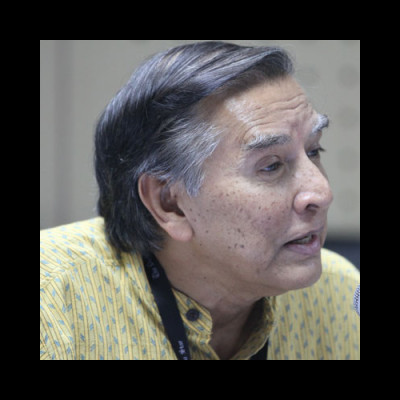 Mahfuz Anam
Editor
The Daily Star
There is definitely a positive story of Bangladesh to be told to the world. At this moment when we are rigorously telling this story, the killings of two foreign nationals have been a setback.
It appears at this moment that we are working in a vacuum, given the sparse information and state of progress regarding the murders of the two foreigners. I believe that more attempts should be made to inform the public. Our Prime Minister in her speeches repeatedly says that we all must work together to fight extremists, but then there is an information gap. Obviously, some information should be confidential due to security reasons but the public must have all the information as it would ally any fear or misgivings about the matter. 
In this very sensitive matter we don't want to overplay the issue nor do we want to underplay it. We have to take them for what they are. Now, were these killings a part of the global terrorist movement or were they isolated incidents?
The issue of religious extremism and violence is becoming a part of the global discourse. If we are getting absorbed in a global terrorist phenomenon, then as a country we have certain measures to take and responsibilities to fulfil. If these killings are indigenous and not part of an international terrorist network then another set of actions need to be taken. In all of it, public participation and support is very important.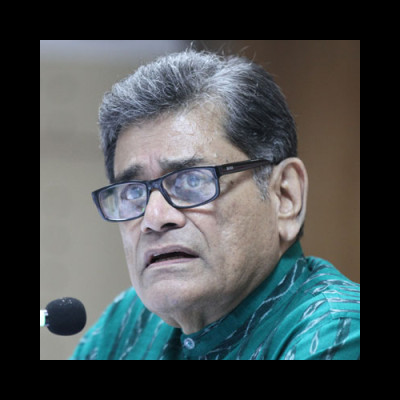 Brigadier General Shahedul Anam Khan ndc, psc (Retd.)
Associate Editor, The Daily Star
We hope, through this roundtable, to be able to comprehend the nature and substance of the threat we're facing. That is necessary because without understanding what exactly we are facing, it would be difficult for the state to formulate appropriate countermeasures. Also, our response will have to be predicated upon the support of regional countries and international community since the phenomenon straddles international borders. And by the end of today's discourse we hope to come up with some workable recommendations. The purpose is to inform the people and clear any misgivings regarding this issue.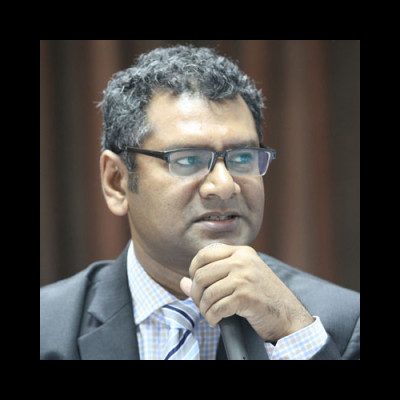 Dr Ali Ashraf
Associate Professor, International Relations, Dhaka University
The threat of extremism is complex and evolving. Government response has been disturbing for there is a tendency to outright reject the international hypothesis that we have connections with IS, and give it a political tone. Blaming the political opponents is a very convenient tactic, but it hides or masks the professional incompetence of major agencies and acts as an impediment to an efficient investigation. After all, the law enforcing agencies are arresting people with explosives, leaflets and materials indicating international links. So we should not reject the possibilities without proper investigation.
There has to be an emphasis on intelligence collection, analysis and coordination. Since 9/11, there has been consistent pressure on Bangladesh for overhauling of intelligence agencies. However, it has responded mostly through surgical (superficial) reforms. If you look at the structure of the three major agencies, you will find counter-terrorism bureaus, cells and sections, which highlight the proactive stance of the government. But there is clear lack of coordination between the different agencies. We still do not have a specified lead counter-terrorism agency in Bangladesh. We need to strengthen the capability of our law enforcers and depoliticise the intelligence so that they can be objective in investigating threats rather than simply going after political opponents.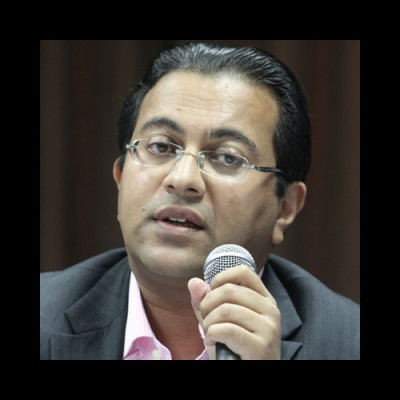 Faiz Sobhan
Research Director, Bangladesh Enterprise Institute
Since 9/11 we have seen a whole host of terrorist organisations, including Al Qaeda franchises, mushrooming globally. Just last year, terrorist attacks killed more than 33,000 people around the world.
There has been an obvious growing trend of radicalisation in Bangladesh. Terrorist outfits like JMB, HuJI-B and a few others exist in Bangladesh, but there's also a nexus between national and international groups. In the past, we arrested members of Jaish-e-Mohammed, LeT and ISIS sympathisers. So the question is what are these individuals doing here? What are their objectives?
Regarding the killings of the two foreigners -- irrespective of the group that carried out these attacks -- the perpetrators clearly have vested interests. Foreigners are seen as soft targets. It shows that extremism is a major threat. And the recent killings have several objectives the first of which is to create an atmosphere of fear and panic. I think the second objective is to embarrass the government and put them on the back foot. The government has been very firm in dealing with terrorism and a space hasn't been created for terrorist groups to function in, like in the past. That's why we found 73 JMB cells in West Bengal which clearly points to terrorist groups being under pressure. The third objective is to scare away foreigners and investors, which is likely to have a chain reaction.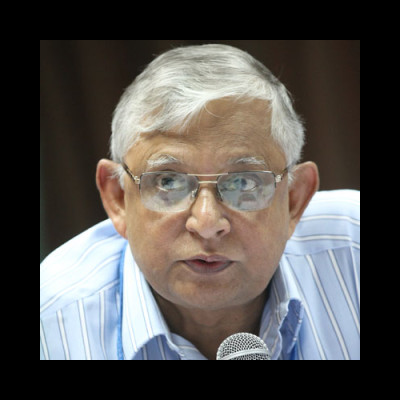 Ishfaq Ilahi
Group Captain (Retd.), Registrar, East West University
For nearly two decades, we have been conferring and talking about militancy and religious extremism in Bangladesh. The fact is that we have not been able to eliminate it.
Many religious institutions preach extremism through congregations as well as other media platforms. Such extremist speeches, wherein secularism is equated with atheism, are widely accessible to ordinary people, thereby leading some people to believe that it's their religious responsibility to kill atheists.
Even if the IS was not directly responsible for these killings, the killers were motivated by the ideologies of the IS, which believes that anyone who is not a Muslim can be targeted.
We are once again denying the existence of militancy in the country. One more murder was committed in the aftermath of the killings of the two foreigners, and there was an attempt to murder a Christian priest but he survived.
These murderers are still at large. These killings should send a strong signal to the administration and law enforcement agencies to be more alert.
There have been very few cases in Bangladesh where the militants, when they were caught, were sentenced to death or life imprisonment. In fact, many of them are reported to have been freed on bail because enough evidence was not found against them. I believe that the government and the public need to work together and reassess our strategy to move forward.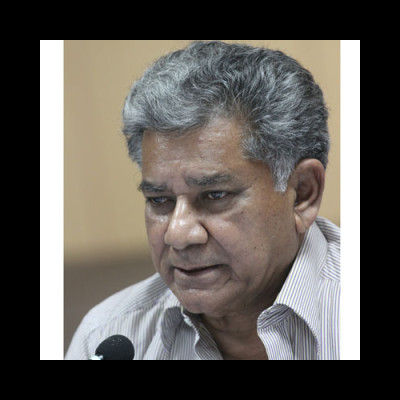 Brigadier General Sakhawat Hussein (RETD.)
Former Election Commissioner
Like all ordinary citizens of Bangladesh, I'm also confused as to what the position of Bangladesh is as far as terrorism is concerned. Unfortunately, you get information from sources other than the concerned authorities in Bangladesh.
When the murder of Kunio Hoshi, a Japanese national, was reported, I sought information on the specifics of the weapon used. But the police would not reveal the type of ammunition used. No newspaper could say exactly what weapon was used or where it came from. I wanted to know if the same kind of weapon used in Rangpur to kill Hoshi was used to kill the Italian national Cesare Tavella. This information could have enabled us to know whether these two killings were in any way interlinked.
There is a tendency to resort to blame game that result in no concrete action. We have not been able to establish who killed Moulana Farouqi (a religious scholar and TV personality) or the bloggers, and we shall probably not be able to know who killed the foreign nationals.
We also learnt that IS allegedly claimed responsibility for the murder of Tavella from Rita Katz, executive editor of SITE, considered controversial even in the United States. Therefore, we can't say for sure whether IS was truly involved, as the murders of the two foreigners do not carry IS' signature.
I believe that the attack on the priest and the murder of the ex-chairman of PDB, Khizir Khan, were committed by separate groups and not connected to the killings of the foreign nationals. This is because different weapons were used.
Major General Md. Abdur Rashid (retd.)
Executive Director, Institute of conflict, law and development studies
Terrorism in Bangladesh is domestically patronised but sometimes we find that terrorists were financed by foreign countries or persons. There is very little chance that the recent killings of the two foreigners have any connection with the IS. Maybe the motive behind these killings is to destabilise the government.
There has been no major terrorists' attack in the country in the lat ten years, yet the Australian cricket team's visit was cancelled.
Foreign nations' attitude toward Bangladesh is very important, and they shouldn't say something that has no basis. It is vital to share intelligence and work together since this is a global phenomenon and must be tackled accordingly.
There is no widespread terrorist network in Bangladesh. Most of the time splinter groups have political patrons. The foreign nationals who have been murdered were unprotected and that's why the killers targeted them. We have to be careful about the terrorists' tactics.
In the international context of terrorism, Bangladesh is still safer and is in a better position. The government should come up with a comprehensive strategy to fight the rise of radicalisation within the country.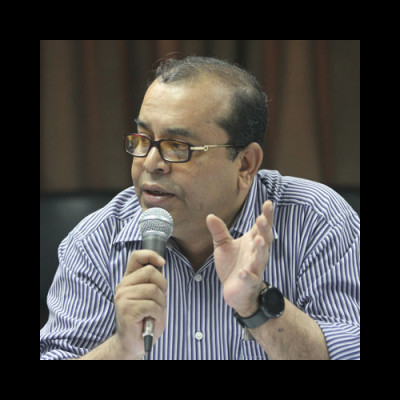 Dr Zia Rahman
Professor and Chairman, Department of Criminology, Dhaka University
There are two aspects of religious extremism in Bangladesh. One is related to domestic politics. Religious parties have a strong base in Bangladeshi politics. They exploit religious feelings of common people to pursue their parochial interests. Primarily, they are the patronisers of religious extremist groups. During the regime of BNP led four-party alliance, they even enjoyed state patronisation. When the trial of war crimes began, we saw mobilisation of these religious groups to foil the trial process. Against this background, I try to connect the recent killings of two foreign nationals with the latest verdict of two war criminals who have a long history of association with religious extremist groups.
The main aim of these types of attacks is to destabilise the current regime. We saw similar types of attacks during the last national polls where indiscriminate attacks were perpetrated against common people to create panic and foil the election.
The other is related to international politics and the global war on terror. We saw the intervention of the US and its allied western powers in Iraq's internal affairs on the pretext of the presence of weapons of mass destruction. We should be very careful about these imperialist designs.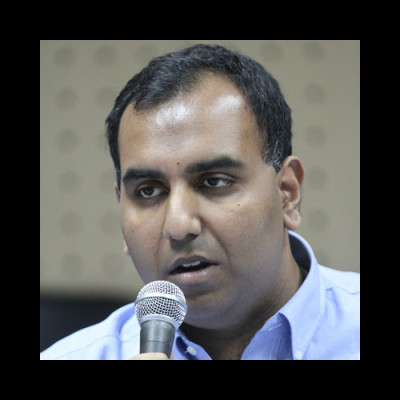 Shafqat Munir
Research Associate Fellow, BANGLADESH INSTITUTE OF PEACE AND SECURITY STUDIES
I see the current terrorist threat in Bangladesh as a four dimensional threat.
Firstly, we have an ascendant JMB and HuJI-B. HuJI-B is being reorganised under the leadership of Maulana Abdur Rouf. We have growing instability in the southeast of Bangladesh, the hinterland of HuJI-B especially along the Bangladesh-Myanmar border. This has been highlighted from the highest level of Indian government in their talks with Myanmar.
The second dimension is the increasing activities of splinter groups such as the Ansarullah Bangla Team, and there are several reports that suggest that their footprint could very well be found in the attacks that we have seen in the past few days.
Thirdly, we see a very ascendant and aggressive Hizb-ut-Tahrir. There is a tendency internationally to underplay the challenge that is posed by this group. We are extremely alarmed at its language and its target audience, the linkages between Hizb-ut-Tahrir and the increasing spectre of urban radicalisation in Bangladesh, and the sophistication in the strategic communication. That points us to the issue of online radicalisation which is also related to cyber security. Online radicalisation is fast becoming a critical challenge for Bangladesh.
Fourthly, we see an increasing footprint of regional and international groups in Bangladesh. Over the past few years, we have seen how LeT and Jaish-e-Mohammed have taken a keen interest in Bangladesh. We can downplay the ISIS threat, but the reality is people from here have gone to join ISIS, although the number may be small.
In the current context of global terrorism, no terrorist group can thrive entirely on domestic factors or domestic connections. International linkages of local groups must be probed with alacrity.
Lastly, there are other domestic issues that we must take into account. There is an emerging political vacuum in the country and there is squeezing of democratic space. If we look at the statements of Hizb-ut-Tahrir, it is clear as daylight that militant organisations see this as an opportune moment to capitalise on the dysfunctional politics of the country. I believe that it is not only a question of national security and stability; it is also a question of Bangladesh's survival. The ultimate bulwark against terrorism and extremism is social resilience.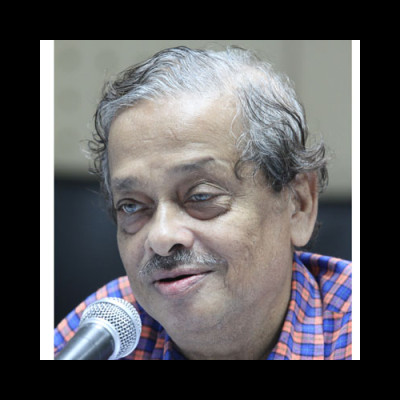 Golam Sarwar
President, Editors' Council & Editor, Samakal
These are not isolated incidents. Those who tried to oust the government through violence are not sitting idly by. We cannot rule out the possibility of international conspiracy. The prime minster has said that she will not run the country on the order of those who are threatening us and who did not help us in our Liberation War. This straightforward statement of our PM has not been received well by many western countries.
Whether or not IS is here is not the main question. The main thing is terrorist activities have occurred in the country. When Hefajat made attempts to oust the government, it was resisted by the government. But the harsh reality of politics is that the government had to compromise with Hefajat for the sake of election. This should not happen. The government should deal politically with political issues. We must declare an all-out war against terrorism.
The media can play a strong role in the fight against terrorism, and by keeping the people informed on these matters it can ensure people's participation in combating extremism and terrorism. The government should take the media into confidence. I also notice with dismay the increasing tilt of a section of the youth towards the IS.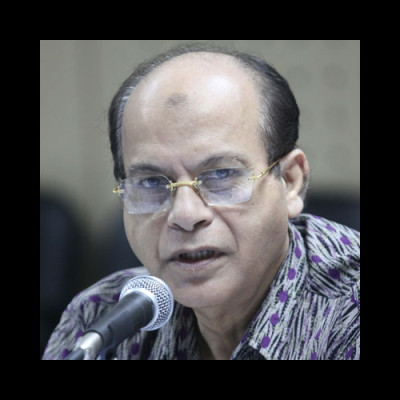 Iqbal Sobhan Chowdhury
PM's Media Advisor & Editor, The Daily Observer
There are two views on the recent killings. One group links the killings to international terrorist groups while the other is in a denial mode. I wonder if we can conclusively link the two killings to the work of the IS. To link the recent killing of two foreign nationals with ISIS seems to me like taking it to the extreme. We should react carefully in this matter. Like the foreign diplomats our media has also overblown the issue. Creating unnecessary panic will only tarnish our image as a nation.
Media has a very important role in countering extremism. It should use its resources to find accurate information about activities of the extremist groups and disseminate it accordingly, so that general people can be made aware of extremism and policymakers can take cognizance of the problem. Media can also empower people and motivate them to fight extremism.
I ask, what serious development had taken place in the country to force Australia to cancel the cricket tour? Despite repeated assurances from the host country to provide VVIP security to the cricket team they cancelled the tour. We are seeing cricket is being dragged into politics and extremism. Now, the South African women's team has also called off their tour to Bangladesh. I think these countries are doing injustice to Bangladesh. Maybe there are some forces who are trying to bracket us as an unstable country like Pakistan. They have hurt the sentiments of cricket loving Bangladeshi people.
There were numerous instances where we saw the intervention of western powers in a country's internal affairs on the pretext of the alleged presence of terrorist groups and destructive weapons. We should be very careful about these imperialist designs. To me it appears that a conspiracy is afoot to meddle in our affairs. Our intelligence and law agencies should take this point seriously.
Dr Shaheen Afroze
Research Director, Bangladesh institute of international & strategic studies
What exactly are we talking about – extremism or terrorism? Though terrorism and extremism are interchangeable and interrelated, extremism may not necessarily be terrorism. Terrorism is a physical act and extremism is a state of mind.
The motive behind the two murders could be to tarnish the image of Bangladesh or to destabilise it. But we can't say anything with certainty. We should not be too quick to jump to a conclusion because it will only help those who want to tarnish our image.
Unfortunately, if any negative incident happens in Bangladesh, it catches the attention of the western world very quickly. I have seen foreigners going about their usual business. When we debate about extremism in Bangladesh, we must also debate about how it is different from other countries that also experienced extremism.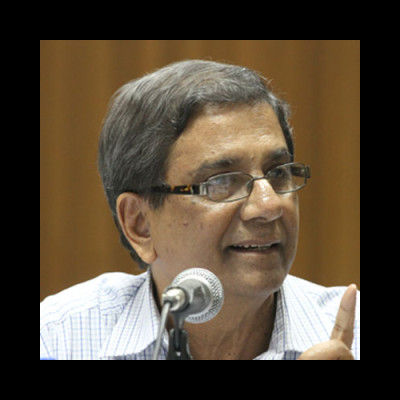 Matiur Rahman
Editor, Prothom Alo
Whether or not there is a connection between Bangladeshi extremists and the IS will be established in the future. Law enforcers have arrested 22 people for their alleged connection with the IS and the cases are now under trial.
Regional or international links of Bangladeshi extremists are not new; it has been in existence since the last 30 years. After the killing of Bangabandhu, many Bangladeshis were recruited by his killers. They were trained in Libya and later they came back and formed the Freedom Party under the leadership of one of the killers. Another few hundred Bangladeshis participated in the Afghan war, some of whom died there; but the rest returned to the country and formed the HuJI-B. The suspected mastermind behind the recent blast at Bangkok shrine stayed in Dhaka for several days. All of these examples prove that there have been links with regional and international terrorist groups.