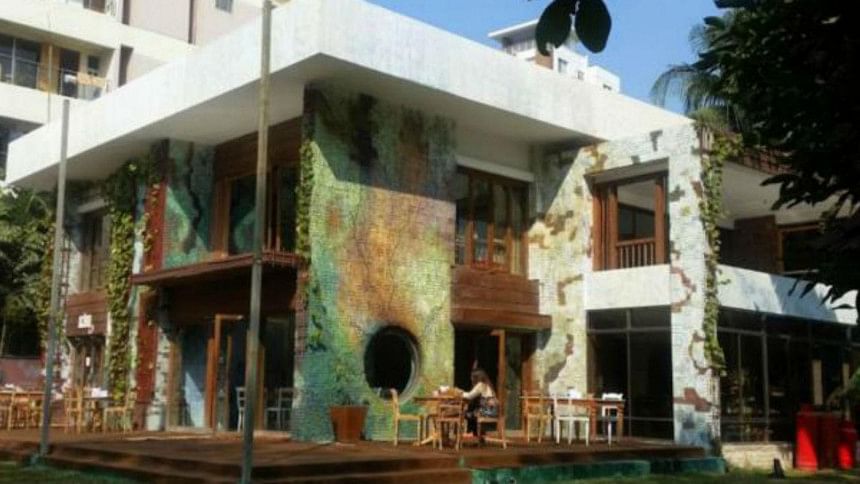 Words, wrongly used, can demolish the good name of a force built over the years, and can make an operation, based on days of intelligence, look incongruous. The Gulshan Attack has indeed taught us so.
From giving operational details live on television to calling a chef a terrorist, we come across serious flaws in the way the law enforcers have disbursed information through the media during the Gulshan tragedy. On several occasions, we have come across newspaper reports attributed to the law enforcers that are littered with inconsistency. Not only the police but our politicians also at times commit such faux pas. The most recent of its kind has been committed by two government functionaries. One of them has reportedly said that there could be a string of terrorist attacks in the country soon (jugantor.com, July 31, 2016), while another functionary had stated that in a few days there would be no terrorist in the country, to which he later added that there would be more attacks in this month (ittefaq.com, July 30, 2016). 
Both of them should have kept the information, even more so if it was obtained as a part of an intelligence report, to themselves and shared it with only the law enforcing agencies, if they were not already privy to it, instead of taking a path of action that is likely to foment a sense of uncertainty in the public. We hope they have disclosed the reason for their apprehension to the law enforcers, this is especially so when the country is still reeling from the shock of the Gulshan tragedy and are in desperate search for news that will quell their fear. 
Then there are politicians who routinely blame the opposition for funding terrorists or ideologically supporting them. This is injudicious to say the least, for at a time of crisis like this, we need to be united and cut across party lines and predilections to successfully combat the menace of terrorism. If one has credible information on someone's link with terrorists, is it not natural that one should contact the law enforcers so that the militants are caught and their network is destroyed? We must not forget that division in our polity will work as the biggest headhunter for terrorists. Moreover, such baseless comments deflect focus from the issue of identifying the terrorists. Also, it runs the risk of influencing the course of the investigation process. When individuals holding important portfolios make use of a serious issue such as terrorism for political mileage, we get the impression that the issue is being made light of. 
It also needs to be pointed out that the media has to be careful of the way it covers terrorist attacks and terrorism. This is especially important for the online news outlets where names of 'masterminds' and 'financiers' of different local terror outfits regularly surface, quoting unnamed police officials. In most of the cases, these are fabricated stories. To make matters even more grievous, some newspapers tend to rely on gossips and rumours circulating in the social media to make reports that are shoddy to say the least and are also harmful for the country's anti-terrorism efforts. The false report of a supposed terror attack on a shopping mall in the capital that was circulating on Facebook is a case in point. We are still in the dark as to how the fictitious news had spread its wings, but it found an eager audience in some newspapers, who added fuel to panic by running reports without corroborating those with any credible sources. Any such news must be cross-checked and highest ethical standards of journalism need to be maintained. 
There is no denying that Bangladesh's standing in the world as a nation is at stake, also in question is its economic growth, especially the much sought after foreign investments. When it comes to terror attacks, every official concerned need not comment on it. The job of talking to the media or informing the public can be delegated to certain individuals in the force and it is advisable that information on terrorist activities and warnings be disbursed through one official source.
It is time we formed a response team with a tactical commander and a spokesperson who would brief the media at a reasonable interval about the progress of a certain operation. A counter-terrorism strategy needs to be devised, delegating responsibilities to different law enforcing agencies. A committee can be formed to oversee and coordinate our counter-terrorism efforts. Our way of life has never been threatened like this. It is time to forge national unity and stand united as a nation. 


The writer is an author, editor and journalist. He is Literary Editor of The Daily Star. 

Twitter: @ahmedehussain