#ResearchMesearch
Profiling narcissists in love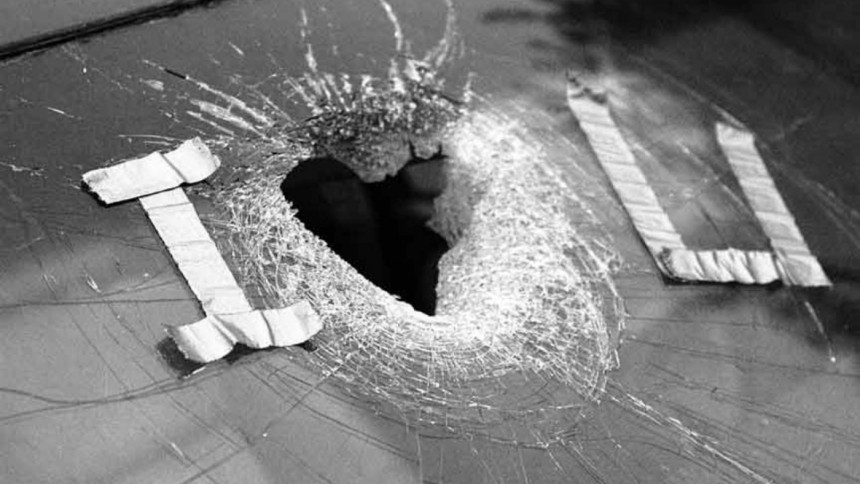 Khadiza, a university student in Sylhet didn't respond to Badrul Alam's romantic proposition. He couldn't handle being rejected. He responded by attacking her with a machete in public.  A bystander recorded it and the video went viral on social media. 
This is yet another attack on a woman in Bangladesh for not reciprocating a man's amorous advances. When we were growing up, we used to hear about acid attacks on women for rejecting men. In recent times, the machete has found popularity and has become the weapon of choice. Khadiza was attacked multiple times and is now fighting for her life. Badrul seems to claim that it was out of love.
But let's think of his profile, or whatever that we know of him as a starting point. 1) He is senior assistant secretary of BCL, which means he has considerable power to use and abuse. 2) He couldn't handle being rejected by his love interest. 3) He admitted that he didn't want her to talk to any other men, indicating that he felt he had property rights over her. 4) Because he had power in one domain of his life, his disempowerment, if you will, caused by the rejection made him want to regain control, which he presumably did by hurting Khadiza. 5) That he admitted and justified his intention to kill indicates that he has no empathy.
All of these ideas put together remind me of all the narcissists that I've met in my life, complete with fluctuations in self-esteem (from high to low) corresponding with the kind of feedback they receive from others. If he indeed is a narcissist, he has an inflated sense of self and his own worth, is manipulative, self-centered, disregards other people, feels entitled, attributes problems or failures to other people or circumstances and successes to himself, and is a know-it-all. 
Add to that the idea that narcissism is more strongly correlated with self-competence than self-liking (Campbell & Foster, 2002 in Personality and Social Psychology).
This idea has implications for how narcissists behave with other people, particularly in inter-personal relationships, because the focus on competence translates to a focus on power, or acquiring power, much more than intimacy (Campbell & Foster, 2002).  As such, they are likely to respond to negative feedback, such as rejection by a love interest, by lashing out, including in violent ways, Lambe and colleagues' systematic review on the journal Trauma, Violence & Abuse suggests. 
This is because narcissists feel a threat to their egos when they experience rejection, which negatively affects their self-esteem. Research has consistently indicated that narcissists have inflated but fragile egos; they embody both high and low self-esteem.
Brown and Bosson (2001) in their article Narcissus Meets Sisyphus: Self-Love, Self-Loathing, and the Never-Ending Pursuit of Self Worth published on Psychological Inquiry explains the role of self-concept in allowing the co-existence of this apparent conflict between high and low self-esteem, which they categorise into explicit and implicit self esteem, or as Lambe and colleagues (2016) put it, "a dissociation between an unconscious sense of inadequacy and a conscious feeling of superiority."
Brown and Bosson show that narcissists report high on explicit self-esteem that is "overt and conscious", but low on implicit self-esteem that is "automatic and non-conscious", thus differentiating between actual high self-esteem, which is when both explicit and implicit self esteem are high, and narcissistic self-esteem, which is when only explicit self esteem is high. 
In other words, narcissists may consciously indicate how well regarded they are, while unconsciously indicating the opposite. This is why self-reported measures of narcissism are correlated with self-reported measures of self-esteem – there is considerable overlap since it's the conscious mind that is in play. The difference between narcissists and non-narcissists lie in the subconscious. 
This is because explicit and implicit self-esteem are derived from explicit and implicit self-appraisal and self view; these are two different processes. 
Explicit self appraisal is a cognitive ability, it involves rational thinking based on perceptions of facts, logic; while, implicit self appraisal occurs through implicit learning (Brown and Bosson, 2001).
Implicit learning occurs through a variety of factors including the environment in which individuals are born and raised, the attachment styles that they develop (based on, for example, parenting styles), and biases that they have acquired over time, and can only be measured covertly, for example by measurement tools such as the Implicit Association Test that measures implicit self-esteem by checking automatic concept-attribute associations. 
But that's not something just anyone can do even though it is important to understand individuals who are narcissists given that they're especially well-placed to wreak havoc in the lives of others.
So here's some words of advice based on a quick skim of the literature coupled with my personal experience with narcissists: it's perhaps best to be wary of people who are self-absorbed with incredulous, grandiose ideas of the self because they have no space for anyone else in their lives, those who quite obviously lack empathy, those who make simple things chaotic, those who find it difficult to be straight and indulge in convoluted counter-intuitive logic that is supposed to pass as superior intelligence, and obviously, those who have a history of violence or cruelty. Not to say that people aren't capable of change, people are not static but dynamic beings after all, but the change should be demonstrated and not merely assumed. 
It is also not always clear as to why narcissists resort to hurting people, emotionally and/or physically, when there are other mechanisms of conflict resolution that can be used.
For most people, the reason would be that that is what they have learnt in terms of conflict resolution and management. In a study based on a national sample of men and women using Bangladesh Demographic and Health Surveys, I had found that violence perpetration and experience is intergenerationally transmitted in Bangladesh; those who are exposed to violence are more likely to accept violence in their own lives, as well as perpetrate it.
This is true for narcissists, too, but with an added layer: because they prioritise their own self more than anyone else's, narcissists are not likely to be agreeable, which makes them ineffective in communication; so communication is not a tool that they can use to resolve conflict. Moreover, because they lack empathy and often put others down to maintain their own self esteem, the use of violence, emotional and physical, and the negative effect that violence has on other people is not conceptualised as a problem (Brown & Bosson, 2001; Campbell & Foster, 2002), to the narcissist, that is.
For narcissists, violence is a tool of control, a tool that allows them to have their needs met. It's not about the person they're hurting, at all. That others suffer because of their actions is a minor offence that they forgive themselves for quickly. 
But, those who experience such manipulation and violence often become embroiled in what many call a "whirlwind" that they find difficult to get out of as they get caught up in it, psychologically and emotionally. The impact of that experience is long lasting, with negative ramifications for health and wellbeing, mentally and physically. In the context of South Asia in general, and Bangladesh in particular, it is difficult to cut loose of such relationships for fear of retribution. 
Khadiza and Badrul's case is an excellent example of this. 
I can't help but imagine that Khadiza tried to distance herself from Badrul knowing who he was. That Badrul had, in his imagination, "marked" her as his indicates the kind of hold that he had wanted over her. That Badrul, as part of Bangladesh Chhatra League, quite obviously felt that he was immune from the justice system indicates the kind of power he presumably had/took for granted. The machete-attack that Khadiza experienced is one of the kinds of retribution that women fear; this is what keeps many women silent. 
I'm not suggesting that all men are narcissists. 
But, the globalised capitalist system rewards behaviours of narcissists. A recent study even showed that many individuals in leadership positions display narcissistic traits. This means, men in pursuit of their capitalist goals (such as the capitalist notion of success and masculinity), are encouraged to be narcissists, be "men" of a particular type. This type isn't conducive to healthy relationships. 
It is about time we understand this: violence is not merely a psychological, individual-level problem; this structure produces much of the violence we see around us. The system promotes narcissistic behaviours among men. 
And, narcissism creates Badruls, wife-beaters, misogynists, oppressors. 
The author is Assistant Professor, School of Social Work, University at Buffalo, State University of New York