POLL TALK
Experts and observers share their views on the electoral proceedings of the City Corporation Elections and their implications for the political climate of the country with The Daily Star.
ATM Shamsul Huda
Former Chief Election Commissioner
Over all, the election process was not quite satisfactory. In my polling centre I saw people mostly from the ruling party. In an election centre, reserved for women voters, men were caught stuffing votes on camera. It is unacceptable. These malpractices should have been controlled. 
After BNP voiced concerns, the EC should have addressed them at the earliest hour. There was a serious allegation that BNP's polling agents were driven out of the voting centres. Many of them were not allowed to enter despite having produced their ID and necessary documents. They were totally unrepresented in most of the polling centres. Polling agents play a very important role in conducting a free and fair election because they identify and authenticate the voters. If they find any irregularity being committed inside the booths they are the only people who can inform the election authority. I think the EC did not take the issue with sincerity. 
Journalists, particularly electronic media, were not allowed to enter the polling centres. Police said that they were directed to do so from the higher-ups. Later this matter was referred to one of the election commissioners. We saw that where the PM went to vote, cameras were allowed to cover that. So why were cameras not allowed in the other centres?  There was an all round confusion regarding journalists' entrance. 
Voters did not have undeterred entrance to polling centres. There should have been a hotline through which presiding officers could have referred these problems to their higher-ups. Judicial magistrates should have been present at the polling centres. But we did not see any action by them against the malpractices that happened in the city elections. So what is the use of spending such huge amount money in deploying magistrates? The EC has around 1000 gazetted officers. As there are only three elections, they could have mobilised all their resources.  During our time in addition to magistrates we deployed our own intelligence. We did that in all the local elections where they were directly in touch with us. We had even stopped election based on the reporting of our own intelligence despite positive reports from the presiding officers.
If we look at BNP's abrupt withdrawal, it is a negative thing. In principle, you can't support withdrawal from any election. From the very beginning it was an unequal fight. BNP could not mobilise its activists. One of the BNP's intended candidates could not get the nomination as the man who seconded him was not a voter. When the party got involved they should have been more organised and disciplined in approaching the issue.  Another candidate did not even show his face to his electorates. These events seriously dampened the elections. 
BNP should have allowed the election to run its own course. The public would have appreciated BNP's effort to continue a democratic process even if BNP had lost the election. They have only withdrawn mayoral candidates but what about the councillors and the party people who worked for the campaign? Midway through the elections, they were thrown under the bus. I think it is a great lack of foresight on BNP's part. The case of Monzur is also very interesting. He withdrew from the election. That's ok. But what is the rationale behind his withdrawal from politics? 
We had hoped that through this election we would have come out of the spate of violent politics. We thought BNP had left the politics of election boycott. Withdrawal from election halfway through was very disappointing. If the EC could have ensured a level playing field, then we would have had different results. As the EC is part of the government, the EC's blame should also be shared by the government. 
---
Abdul Alim
Chairman, Election Working Group (EWG)
You know that we observed two city polls in Dhaka and one in Chittagong. Our primary observation was that voter turnout was extremely low. Up until 1 pm, voter turnout was a bit higher, around 20 to 22 percent. We observed that agents of a few candidates were basically non-existent at polling booths. In some instances, agents backed by a certain party were seen to be present and at other times there were no agents at all. When a presiding officer was asked about the situation, he wasn't able to respond. Furthermore, we noted that the presiding officers were not, in fact, in control of the polling booths. Others were controlling them. Some polling booths, not all, were overcrowded. People with badges hanging around their necks, alleged agents of candidates, were part of the chaotic crowd too. Outside the polling booths, a similar volatile situation was observed -- an overcrowded state where people seemed aggressive and on edge. Acts of violence in different parts of the cities, especially Chittagong, resulted in the shutdown of some voting centres and put a halt to the casting of votes. Chittagong was seen to face the most violence. 
I think BNP boycotting the polls is harmful for our democracy. In the event that the election is not considered to be free and fair by the public or the candidates, it will send out a signal of illegitimacy to the outside world. BNP has the right to boycott (which it did) if it doesn't take this election to be credible. But this is extremely disappointing for the general public. 
Elections are the foundation of democracy. It's elections that help lay the foundation of a democracy. When elections are not carried out in a democratic spirit, it takes away the power from the electorate to exercise its voting rights. 
After the election schedule was declared, it created a space for both the people and Election Commission to carry out a free and fair election. We expected to be free from the political violence we saw months on end. We saw that the political situation countrywide ameliorated for a while after the declaration of the election schedule. The state of continuous blockade, hartal and political turmoil subsided. It gave us hope for a credible election and the normalisation of the state of affairs in our country. We hoped that an authentically participatory election that's acceptable to all would prevent us from finding ourselves in yet another turbulent political situation.
---
Professor Dr. Nazmul Ahsan Kalimullah
Founder, Jatiya Nirbachan Parjabekkhan Parishad (JANIPOP)
Janipop had observers in Dhaka as well as Chittagong to cover the elections. We had short-term observers in Dhaka and long-term observers in Chittagong. The picture that we can see from this election does not match with our previous election-related experience. For example, we usually would notice a last-minute rush to enter the enclosure within the final one-hour of the voting process that was missing in these elections. Moreover, women voters generally tend to go to the polling centres to register their votes in the evening after they are done with their chores. That was also absent this time. 
Also, when the main opposition party declared that they would be boycotting the elections, we noticed a drop in the enthusiasm level in the entire election process. During the Narayanganj city corporations election, we had seen that the opposition party had quit and withdrawn their candidates before the elections took place. This time, they did the same in the midst of the election day. This is something new. 
Generally, I felt that political manoeuvres took precedence over the electoral process. The electoral process suffered because of this. Thus, one can see that the opportunities or scopes that should have been given to the electorates also suffered. 
BNP's decision was definitely taken from a political standpoint. They saw the issue in a defensive light and thereby acted defensively. BNP was standing on a shaky moral ground after boycotting the 10th parliamentary elections through their protest movement. From their international friends, they got the impression that this was not the right move. However, they have now realised that they can overcome this failure by stating that even though they participated in the elections, they were treated in this manner. 
 I believe that you can't make the same mistake twice. The opposition party doesn't have the chance to return to organising the same movement that they had begun on the first anniversary of the last national elections, earlier this year. I think that they will want to remain in mainstream 
politics. They will have an axe to grind to suit their needs.
---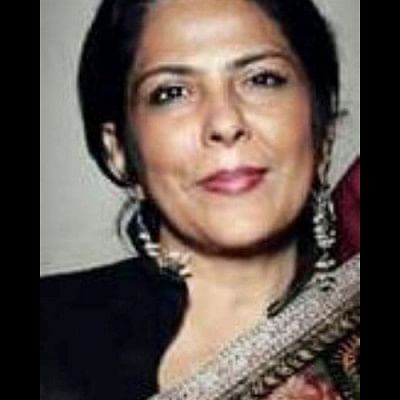 Sharmeen Murshid 
Chief Executive Officer, Brotee
The first part of the day was characterised by very low voter turnout, but it was apparently peaceful. But as the day progressed, the character of the day changed. In Old Dhaka, there were some inflammatory events. In one of the schools, for instance, outsiders occupied the space, and although they didn't stuff the ballot boxes, they stole the ballots and in front of everyone, tore them to pieces. Instances such as these amount to a disruptive election. One of our observers in Chittagong was specifically told that he should vote for a particular candidate and that if he didn't, he should leave. Naturally he was forced to leave. 
We need to wait till the end of the day to figure out in how many areas such disruptions took place and to get a general idea of how fair and inclusive the elections were. I was observing centres in the Dhaka University area. I have been disappointed by the general atmosphere in the centres. Udayon School was totally empty and I tried to understand why turnout was so low in an area where people are educated and should be coming out to vote, and why everything seemed a bit disorganised. In one booth, I asked a polling officer how many votes have been cast; he was reluctant to give me an answer. I said, 'The papers are right in front of you, why don't you just check and tell me?' The woman beside him said 91 votes had been cast, and he said 90 had been cast, so I just took the piece of paper and saw that it had recorded only 16 votes. So there was a clear lack of transparency; they were not willing to divulge information and seemed scared to do so. There were no men or women there. How can I say this was a good, healthy voting environment? Just outside the polling station, there was a horde of members of a student wing, even though they were not supposed to assemble within 400 gauge of the centre. That itself was an intimidating situation. There were some girls nearby and I asked one of them why she was not voting, and she replied: "To be frank, I'm afraid." I think that response is very telling about the kind of election we are witnessing. Generally we did not find agents of opposition parties in many centres, and even the ones who were there, left as the day progressed, saying that they were feeling insecure. I believe that one irregularity is not just an isolated incident, but indicative of a large disenfranchisement. 
Having said that, I think the BNP's decision was very hurried, and a bit premature. But we also have to see what actually happened at the polling centres in their areas. Besides, knowing the politics of this country, we also have to wonder how much of their stance is a protest against the electoral process and how much of it is a political ploy.