. World Autism Awareness Day
Hope for autistic children
ON the occasion of World Autism Awareness Day on April 2, I would like to share my experience in bringing up my son Aadil.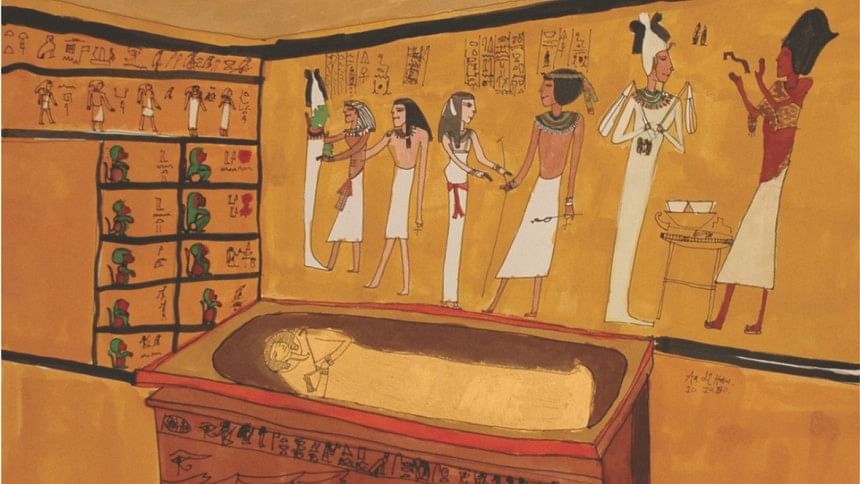 ON the occasion of World Autism Awareness Day on April 2, I would like to share my experience in bringing up my son Aadil. 
As an infant Aadil was the picture of health and we were unaware of the tremendous ordeal we were soon to face. He was happiest in the garden, stroking long strands of grass. When he was two, I was concerned about his lack of speech. He would watch a nursery rhyme video for hours, and yet he would not look at me when I called his name. He began to tear paper and if obstructed, he would hide under his grandmother's bed, and continue to tear paper all the more vigorously. Toys never appealed to him. I was at a loss as how to care for him. My days and nights merged into an endless nightmare. He would smear faeces all over himself or anything near him. If I was not cleaning, I was busy trying to control his terrible tantrums .These tantrums became more difficult to manage when he began to attack his sister, Shaoli.
Out of sheer desperation, I left for Oxford, England, in 1994 with my mother, Shaoli and Aadil (then aged six and four respectively). Aadil was diagnosed with autism and was enrolled at the local autistic unit. His teacher Judy Holdsworth would work with him at the unit, home and a mainstream school. However, Aadil's aggression escalated to such extremes that I had to lock Shaoli in her bedroom or send her to my brother Tipu's house to protect her. It was only when I learned a different approach while on a training programme called "Son Rise" at the Option Institute in the USA that the situation changed. This approach, unlike any other at the time, centred on following the child's actions and entering his world. For the first time we were tearing paper with him! On my return to Oxford, I set up a home based educational and therapeutic programme for Aadil with a small group of highly motivated teachers including Judy Holdsworth, Emily Cohen, Dan Fedorowich, Anton Keyte and others. The programme was supported by the Oxford local education and social services, and monitored by Richard Brooks of Oxfordshire Autism Services.            
A breakthrough occurred soon after we started Aadil's programme. Aadil became fascinated with images of ancient Egypt, which he first saw in a history book when he was six. This fascination was harnessed to teach him to speak, read, write, draw and paint. His hyperactivity and challenging behaviour improved considerably since being on a strict sugar-free and gluten- (wheat) and casein- (milk) free diet.                                            
In 2000, we returned to Bangladesh and the following year, he was admitted to SWAC (Society for the Welfare of Autistic Children) which he still attends.                        
Aadil has settled well in Bangladesh. He has a routine involving rigorous physical exercise and daily sensory therapy. He still requires guidance with self-help skills like combing his hair. Dedicated loving home tutors and attendants give him tremendous support in the areas of art, music, Bangla and religious studies. During leisure time, he paints while listening to music, sings his favourite songs or reads books from his extensive home library. He has a vast collection of European and, more recently, Indian classical music. In addition to Egyptian themes, he now paints in Moghul styles.  He visits the British Council library every Saturday and enjoys outings to various galleries, museums, bookshops and restaurants. The highlight of his week is 'Shurer Jadu' and 'Ronger Jadu', music and art classes for autistic children at Chhayanaut. I started these programmes in 2008 with the help of his home tutors, in order to provide an opportunity for these children to enjoy and express themselves in an environment free of expectation.
A solo display of Aadil's art, organised by his teachers in Oxford when he was ten, inspired him to have more exhibitions. He has to his credit several solo art exhibitions here, including his first in 2002 at Arial Centre followed by "Devotion" at the Bengal Gallery of Fine Arts in 2005. In 2007, he jointly exhibited (''Retrospect") with Shaoli at the Shilpangan gallery. Drik Gallery was the venue for his exhibition "For the Love of Egypt" in 2009.                        
In 2005, he was awarded a gold medal by the Egyptian Ministry of Culture for his watercolour entry "Golden Cleopatra" in an international art competition. The award was presented to him by Begum Khaleda Zia, who was the prime minister of Bangladesh at the time.  
Aadil's dream came true in 2007 when he visited his beloved Egypt. We fulfilled his every wish, taking him from Alexandria in the north, following the length of the Nile to the magnificent temple at Abu Simbel in the south. He even met his hero Dr. Zahi Hawass, the famous Egyptologist of modern times, who was amazed at seeing Aadil's portrait of Dr. Hawass in the brochure from his exhibition at the Bengal Gallery. 
It is well-recognised that the treatment and management of autism must have a multidirectional approach. The combined effort of parents, teachers and experts working closely together can encourage communication and interaction. Whether verbal or non verbal, higher or lower functioning, there are basic approaches that will help each child reach their full potential. A structured routine and use of visual aids provide security and help the child understand his world much better. Sensory and dietary issues must be addressed with help from professionals. Medication should be reserved for extreme challenging behaviour, sleep disorders or attention problems. The learning process must be enjoyable and meaningful for the child, free from pressure from parents and teachers. Of paramount importance is our attitude towards them. This must be one of unconditional acceptance and our goal should not be expecting a cure but to understand and support a lifelong condition. 
The writer is an autism specialist. She can be reached at [email protected].