Hartals, blockade eat up Tk 1.20 lakh crore: PM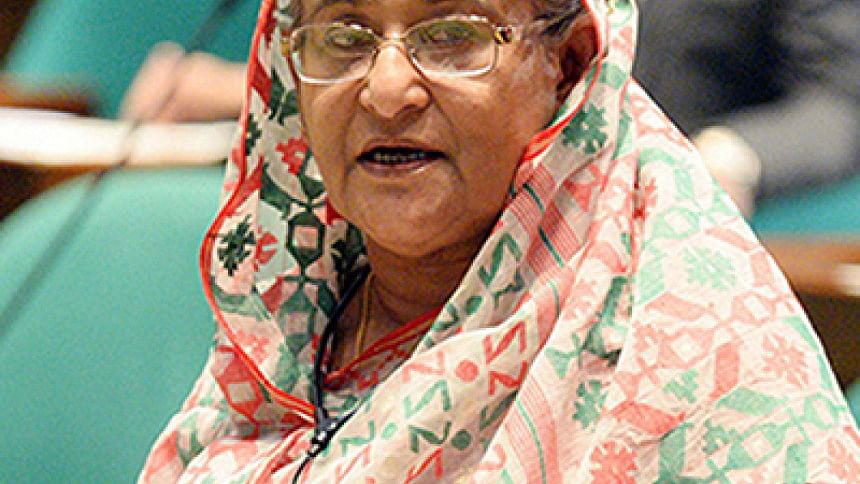 Prime Minister Sheikh Hasina today informed the House that the country has incurred a loss of over Tk 1.20 lakh crore in the hartals and nonstop blockade since January 6.
The programmes imposed by the BNP-led 20-party alliance have also left 101 people killed and 1,173 vehicles torched and vandalised across the country.
Replying to a lawmaker's tabled question, the premier said the alliance has been resorting to subversive activities aimed at only to stop the ongoing war crimes trial and to get rid of the cases filed against BNP Chairperson Khaleda Zia, her son Tarique Rahman and the leaders of the alliance.
In her scheduled question-answer session, she termed the subversive activities "grave crimes that deserve death penalty".
The AL chief urged Khaleda to stop killings and warned that all would be brought to book if the subversive activities are not stopped immediately.