Opinion: Cutting the head to cure headache?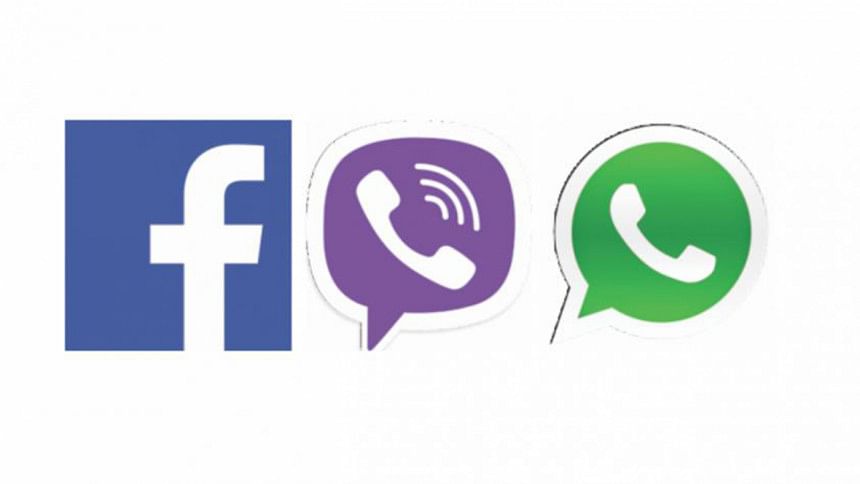 It's been a week since the government has blocked public access to several social media and Internet applications as a means to contain subversive militant activities and political violence centring the execution of two top war criminals.
Salauddin Quader Chowdhury and Ali Ahsan Mohammad Mojaheed were executed in the night of November 21. Many feared that their hanging might trigger random terrorist attacks. But the government till now has contained the situation. However, the sense of insecurity prevails and people fear that the militants might strike again all on a sudden.
Access to Facebook, Viber and WhatsApp meanwhile remains blocked. The government may claim that political violence could be averted by blocking the apps, but such claims would not go unchallenged.
Although this has not been announced by any authority, we also know that the government has also tightened the Internet bandwidth speed. Consequently it has become hard for people to access multimedia content and even to visit news websites.
Such move has largely disrupted the modern Bangladeshis communicate through the Internet and also conduct business.
According to e-Commerce Association of Bangladesh (e-CAB), around 7,500 active Facebook pages were doing business in the country and there were 600 web pages also running online businesses. All them were affected by the suspension of Facebook in Bangladesh.

READ more: Trade on Facebook counting losses
There are enterprises that conduct business through Viber—which are also sitting ducks.
The biggest irony is that a good number of people have turned to using Proxy servers and Virtual Private Networking to access blocked Facebook, Viber and WhatsApp. That means terrorists can still use the social media to organise criminal activities as well.
Actually there are more than three dozen Messenger applications like Viber or WhatsApp. If terrorists or subversive elements want to use secured communication tools, there are so many applications out there that it is futile to block any of them.
It's ultimately the common people and entrepreneurs who are suffering from this government restriction.
This restriction also stands as a striking contrast to the government's vision of 'Digital Bangladesh'. Prime Minister Sheikh Hasina yesterday inaugurated 3G network in Dahagram in Lalmonirhat district. What's the point of having 3G network when the government is gagging the Internet bandwidth and the most popular social media platforms?
The threat of terrorism prevails in several other countries of the world. Do they shut down social media to control them? The authorities must rethink about the ban and open up access to Facebook, Viber and WhatsApp as well as improve the Internet speed. Otherwise it has started to look like the government is cutting off the head to cure headache.