Economist with a passion for the poor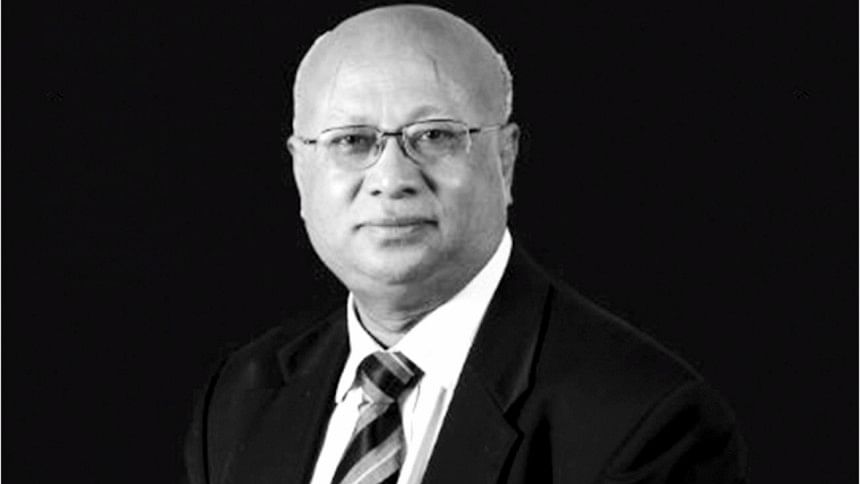 Bangladesh has become a food self-sufficient country, owing to the hard work of its farmers and the government's dedicated policy support. Food self-sufficiency, however, does not guarantee food security unless food is distributed evenly among the poorest section of the country. Food security is a fundamental right of every citizen. Dr Mahabub Hossain, an eminent agricultural economist of Asia, believed in such a right. His objective was to find out ways to ensure the delivery of this fundamental right among the people of Bangladesh. He dedicated his life to understand and explain the dynamics of agricultural economy of Bangladesh, with the help of his in-depth knowledge acquired from their very roots. 
My association with Dr Mahabub Hossain goes back to February 1989, when I joined the Bangladesh Institute of Development Studies (BIDS) as a research associate. He had just assumed the position of the Director General of BIDS back then. Before that, during my university days, his work on microcredit and rural economy was referred to our class by our professors. So it was indeed a great opportunity to work with him at BIDS. I left for London to pursue higher studies in 1991, and when I returned to BIDS in 1996, Mahabub bhai had already left BIDS to work at the International Rice Research Institute (IRRI) in the Philippines. He worked at IRRI for more than 15 years as economist and head of the Social Sciences Division. 
His work on agrarian structure, land tenure system, rural non-farm activities, rural infrastructure, credit, food security and impact of technology on income distribution and poverty are widely acclaimed across South and Southeast Asia. He contributed immensely to the development of strategy and medium term plan of the IRRI. When he returned from the Philippines and joined BRAC in 2007 as its executive director, my professional and social connection with him resumed. In 2015, he became a member of the Board of Trustees of the Centre for Policy Dialogue (CPD), which strengthened our bond. 
He was not only a researcher but also a successful administrator. He stood out among his peers, progressively assuming higher responsibility and ultimately becoming the DG of BIDS, when he was only in his early 40s. His work at both IRRI and BRAC was a combination of research and management, which he handled with equal competency. During his tenure at BRAC, he dedicated himself to achieving its mission of poverty reduction and women's empowerment, not only in Bangladesh, but in ten other countries in Asia and Africa. He could successfully transmit the experience of Bangladesh in these regions which have replicated similar programmes. 
When many of us would struggle to demystify the trend and nature of economic data, Mahabub Hossain would go to the field and see for himself the reality on the ground. He would encourage his fellow researchers to do the same, as he felt that without going to the grassroots, one could not acquire a deep understanding of the real situation. Hence, my first assignment at BIDS was the evaluation of the microcredit programme in a few districts of Bangladesh that took me to those districts for the first time and opened my horizon of knowledge on the economic situation across Bangladesh. Under his supervision, I also worked on socio-economic conditions of slum dwellers for which my co-researchers and I visited slums and collected data ourselves. Needless to say, these trainings were invaluable in developing my outlook on economic research.
Dr Mahabub Hossain is unique on many accounts. He worked with a large volume of data. He analysed this data with his quantitative and qualitative analytical skills and prescribed policies based on his findings. His attitude towards using primary level data made him an economist with objective views. Each and every statement he made was based on his insights from the field. Be it rice production or the impact of floods on agriculture, he would discuss the issues based on his own observations from the field. That is why it was indeed a challenge for others to speak in front of him. And that is why the policy prescriptions he made were realistic and effective.
An extremely hardworking, dedicated, disciplined, modest and kind person, Mahabub Hossain would start his day very early so that he could dedicate a couple of uninterrupted hours to finish his work. That he would get up at 3 am and write his research reports before he started his administrative work was a subject of much discussion at BIDS back then.
In recognition of his work, Mahabub Hossain received several honours at home and abroad. He was awarded the first Gold Medal by the Bangladesh Agricultural Economist Association in 1984. In 2013, he was selected as one of the 500 most powerful people in the world by Foreign Policy - a global magazine on politics and economics. Sadly, he did not receive any award from the government for his contribution towards the advancement of agriculture and rural economy in Bangladesh.
However, he didn't work for accolades. He was a person who loved to work relentlessly. His association with so many organisations in various capacities would say it all. He was involved with research organisations, private universities, non-government organisations, global networks and international organisations as an adviser and technical expert. He also supervised many PhD and Masters students, some of whom are now successful professionals in the country. 
Dr Mahabub Hossain, died untimely on January 4, 2016 at the age of 71, while being treated for heart complications in the US. But he left behind his large volume of work and passion for the poor that will continue to inspire us forever.    
The writer is Research Director at the Centre for Policy Dialogue.