US judge declares mistrial in Cosby sexual assault case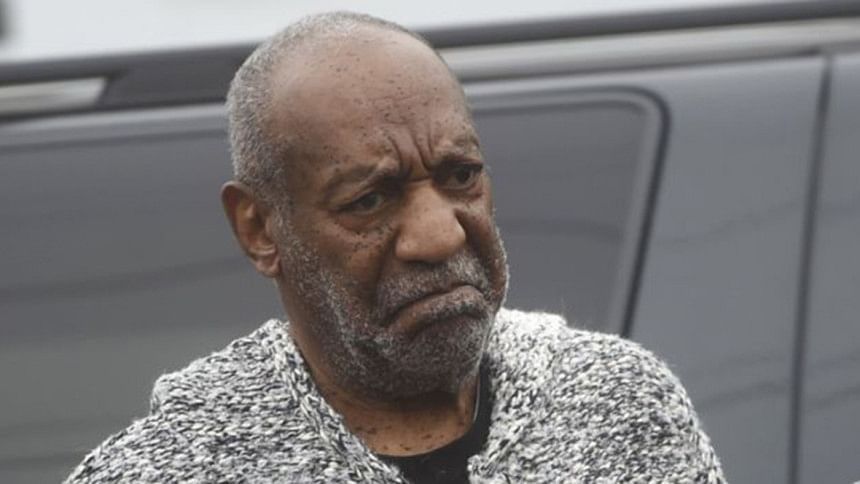 A US judge declared a mistrial today in Bill Cosby's sexual assault case after the jury announced that they remained deadlocked and unable to reach a verdict against the fallen television star.
It was a stunning development for the 79-year-old pioneering black entertainer who had risked spending the rest of his life in prison if convicted on drugging and molesting a woman at his home 13 years ago.
Around 60 women have publicly accused Cosby in recent years of being a serial sexual predator alleging that he drugged and assaulted them over a span of 40 years across the United States.
But 44-year-old Andrea Constand's alleged assault was the only criminal case brought against him as most of the alleged abuse happened too long ago to prosecute.
But if the man once adored by millions as "America's Dad" escaped conviction Saturday, prosecutor Kevin Steele said that he intended to seek a re-trial as authorized in such cases under the law.
The seven-man, five-woman panel had spent around 53 hours deliberating in Norristown, Pennsylvania, longer than the amount of time dedicated at the trial to testimony and legal arguments.
They first informed Judge Steven O'Neill on Thursday that they were deadlocked, but were instructed to return to their deliberation room and try harder, without being given a deadline or timeframe.
Less than 48 hours later, and working into the weekend on a Saturday -- the 11th day of the trial -- the panel informed the judge that they were still deadlocked on all three counts against Cosby.
Legal experts had always said the he-said, she-said nature of the case was always going to be difficult to prove in court, not least because it happened so long ago and due to a lack of physical evidence.
The trial has irrevocably damaged his legacy as a towering figure in US popular culture, once adored for his seminal role as a lovable father and obstetrician on hit TV series "The Cosby Show."
While the prosecution spent five days, painstakingly trying to build their case, the defense called just one witness to the stand and rested their case in just a handful of minutes.
'Humiliated'
Cosby had faced a maximum sentence of 10 years in jail and a $25,000 fine on each of three counts of indecent aggravated assault.
The trial heaped disgrace on the award-winning actor who was lauded a hero by African Americans and revered by whites for smashing through racial barriers in a five-decade entertainment career.
Cosby attained his greatest fame for his role as Cliff Huxtable on "The Cosby Show" from 1984 to 1992.
One of the most popular television series in history, it jettisoned a man raised by a maid and a US Navy cook into a life of fame and wealth.
But behind the celebrity gloss, the role model and years of educational philanthropy, lurked sinister allegations.
Constand was composed on the stand under a fierce barrage of cross-examination from the defense, which sought to portray their relationship as consensual, and Cosby's accuser as a liar.
At the time a 30-year-old director of women's basketball at Temple University, where the actor sat on the board of trustees, she said the assault left her "humiliated" by someone she had thought of as a friend and mentor.
The Canadian said Cosby gave her three pills and wine before touching her breasts, putting his fingers in her vagina and putting her hand on his erect penis after she sought his advice about moving to Canada and switching careers.
After taking the pills, Constand said, she had trouble talking and difficulty moving and was suffering double vision, before briefly losing consciousness.
"In my head, I was trying to get my hands to move, get my legs to move, but I was frozen and those messages didn't get there," she said, her voice breaking.
Cosby maintained in his original 2005 deposition that he gave Constand the antihistamine Benadryl to relieve stress and had consensual relations, accusing her of lying. But he also admitted obtaining sedatives with a view to having sex.
At trial, he refused to testify.