Why govt won't be asked to trace Salahuddin: HC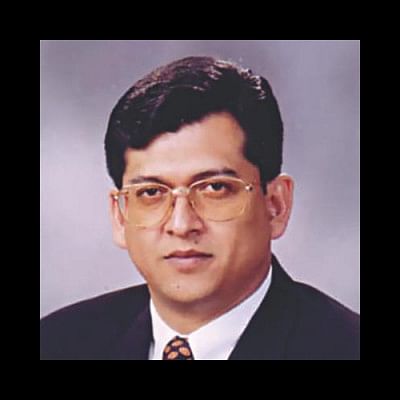 The High Court today asked the government to explain why it should not be directed to find out or produce BNP leader Salahuddin Ahmed before court by Sunday.
The HC bench of Justice Quamrul Islam Siddique and Justice Gobinda Chandra Tagore came up with the rule following a petition filed by Hasina Ahmed, wife of the "detained" BNP spokesperson.
Hasina filed the appeal with the HC seeking its directives upon the government to produce her husband before the court in 24 hours.
The law enforcers picked up Salahuddin from a house in Uttara Sector-3 around 10:15 on Tuesday night, his wife Hasina Ahmed said in her petition submitted with the court.
The law enforcers did not produce him before any court in even after 24 hours of his detention.
As per the law, the police have to produce any person before a court concerned in 24 hours of his/her detention.
Meanwhile, State Minister for Home Affairs Asaduzzaman Khan Kamal told reporters that it was unclear whether Salahuddin was detained.
He came up with the comment in response to a question at the graduation ceremony of Third Police Officers Training Force.

In a seperate development, Hasina Ahmed demanded safe and unhurt return of her husband.
"I want Salahuddin's safe and unhurt return to my family immediately. A man will go missing after being arrested by law enforcement agencies is not acceptable in any way," she said while speaking at a press briefing held at the office of Law Reporters Forum at a High Court building.