Vietnam rejects China's claims over two archipelagoes in the East Sea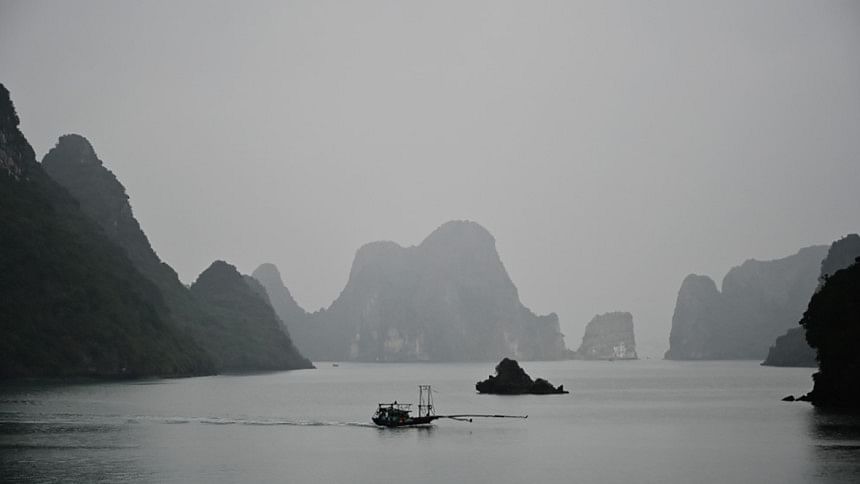 Vietnam has rejected China's claims over the Hoang Sa (Paracel) and Truong Sa (Spratly) archipelagoes in the East Sea and reasserted that both groups of islands are under Vietnam's sovereignty.
"Vietnam has ample historical evidence and legal basis to affirm its sovereignty over the Hoang Sa Islands and the Truong Sa Islands in accordance with international law," said Nam Ngo Toan Thang, Vietnam's Deputy Spokesperson of the Ministry of Foreign Affairs, in a statement yesterday.
It comes after China said it had set up two administrative districts under the so-called Sansha city, Hainan province -- which it named Xisha and Nansha -- to govern the Paracel and Spratly islands, according to Vietnam Times.
Chinese foreign ministry spokesperson Geng Shuang at a daily briefing on April 21 said China lodged stern representations in response to what it called Vietnam's illegal claims in the South China Sea and that any attempt to deny China's sovereignty there will be doomed to fail.
In yesterday's statement, Nam Ngo Toan Thang said Vietnam has also made representation with China to strongly reaffirm its consistent position and reject China's unlawful position.
"As a coastal state, Vietnam is entitled to all maritime zones in the East Sea established on the basis of UNCLOS [UN Convention for the Law of the Sea]; all maritime claims that are not in accordance with UNCLOS and violate Vietnam's sovereignty, sovereign rights and jurisdiction over Vietnam's maritime zones are invalid," the statement said.
Thang said Vietnam is of the view that all states have the obligation and share the common interests to respect the fundamental principles of international law, including sovereign equality of all states, non-use or threat of force in international relations against the territorial integrity of other states, promotion of friendly relations, and peaceful resolution of disputes.
"In this spirit, Vietnam stands ready to resolve disputes with other relevant states through negotiation or other peaceful means, including those provided for in UNCLOS."