This is our version of coronavirus: Arundhati Roy on Delhi violence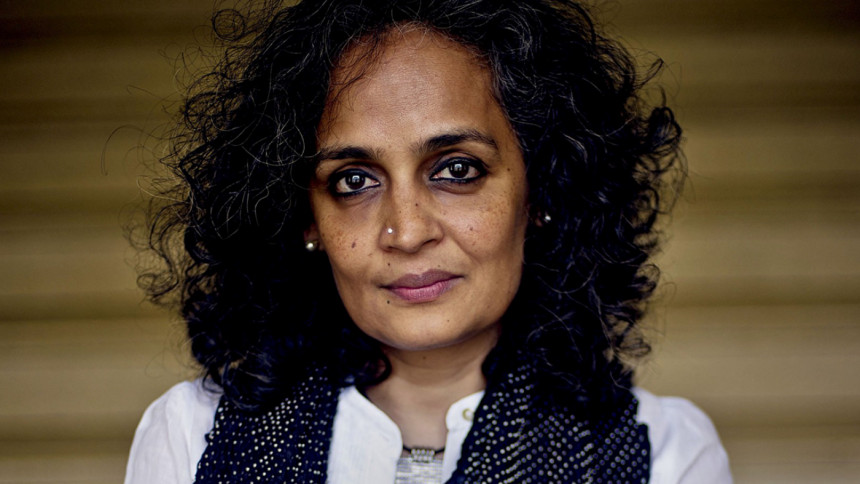 Author and activist Arundhati Roy has said the Modi government is acting as though the constitution does not exist and they are doing everything to completely dismantle democracy.
The author in a scathing opinion piece published in Scroll.in was quoted as saying, "A democracy that is not governed by a Constitution and one whose institutions have all been hollowed out can only ever become a majoritarian state… This is our version of the coronavirus. We are sick."
Arundhati's address at a rally in Delhi's Jantar Mantar on Sunday was covered by Anandabazar as well but has been largely absent from other mainstream Indian news media.
"It [Delhi violence] is a manifestation of the ongoing battle between fascists and anti-fascists -- in which Muslims are the first among the Fascists' "enemies". To call it a riot or a "danga", or "Left" versus "Right" or even "Right" versus "Wrong" as many are doing, is dangerous and obfuscatory," Roy added in the opinion piece on Scroll.in.
Roy has been an open critic of the Citizenship Amendment Act and has said "the CAA, which offers a fast-track route to citizenship for non-Muslim minorities, is blatantly unconstitutional and blatantly anti-Muslim."
"The sole purpose of the NPR-NRC-CAA is to destabilise and divide people not just in India but across the whole subcontinent. If they do indeed exist, these phantom millions of human beings who India's current Home Minister calls Bangladeshi "termites", cannot be kept in detention centres and cannot be deported."