Kalabagan rape: Court allows police to conduct DNA test of accused Dihan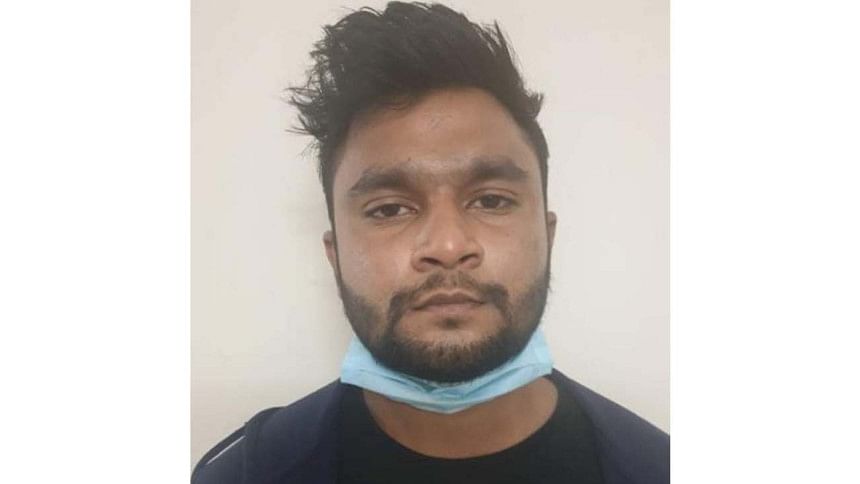 A Dhaka court today allowed police to conduct DNA test of Fardin Iftekhar Dihan, the lone accused, arrested in connection with a case filed over the rape and murder of an English medium school student in Dhaka's Kalabagan area.
Dhaka Metropolitan Magistrate Begum Yeasmin Ara passed the order after Investigation Officer AFM Asaduzzaman, also an inspector of Kalabagan Police Station, filed a petition in this regard, court sources said.
The court also allowed police to conduct the DNA test of the victim's blood-stained clothes following another petition submitted by the IO.
The victim's father filed the case with Kalabagan Police Station against Fardin Iftekhar Dihan under the Women and Children Repression Prevention Act on January 7.
In the case statement, the complainant alleged that Fardin tricked his daughter to go to his flat in the capital's Kalabagan area and raped her when his family members were not home today.
Due to rape, the victim bled profusely and was unconscious. Fardin then took her to hospital to deflect blame, the victim's father alleged.
On January 8, Fardin gave his confessional statement to Dhaka Metropolitan Magistrate Md Mamunur Rashid in the case.
The magistrate sent Fardin to jail after recording the confessional statements that day.