How to protect your child from cyberbullying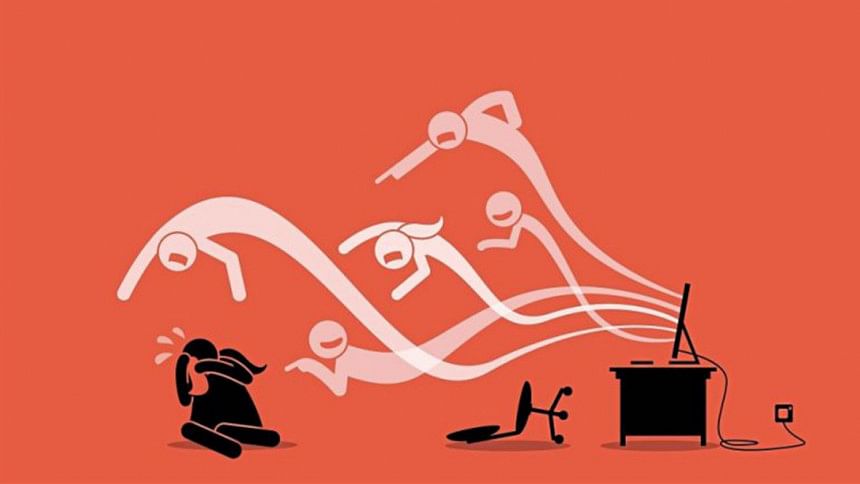 One in four students had experienced cyberbullying, revealed a survey by Digi and Telenor Group in 2017.
CyberSecurity Malaysia also recorded a total of 1,524 cyberbullying cases from 2012 to 2016.
The real number might be higher as cases are usually underreported.
Children nowadays are exposed to social media and the internet even before they can talk.
Some even have their own social media account, thanks to mummy and daddy, before starting school.
This is an expected effect of the internet revolution, but it has also led to many unforeseen and unwanted situations, especially cyberbullying.
Various efforts to raise awareness of this issue have been undertaken by both governmental and non-governmental organisations alike.
DON'T FEED THE TROLLS!
"Part of the prevention should be teaching children about cyberbullying," says clinical psychologist Associate Professor Dr Alvin Ng Lai Oon.
Children should learn how to detect cyberbullying and if they are being targeted. They should know what to do and how to steer away from danger confidently.
Parents should empower their children to stand up to cyberbullying.
Prevention can start by having specific rules for safe internet usage.
Set a limit on how long children can be online. Caution them against sharing personal photos or information to strangers.
Prevent kids from going to toxic and harmful websites by installing parental control software.
Computers should be kept in common areas like the living room for easier monitoring.
Parents should keep track of their kids' usage of personal gadgets if they have one.
Parents can discuss the rules with them and ask them to contribute to the rules, as well as the consequences of breaking them.
YOU HAVE A NEW FRIEND REQUEST!
There are always new trends and websites or apps appearing online.
"It can be tough to keep track of all the new social media your kids are using, but you have to know their playing ground," says Assoc Prof Ng.
Parents have to be social media savvy by learning how these platforms are used and who the users are.
In fact, parents should be a "friend" or "follower" of their underage children's social media accounts to keep tabs of their profile pages and to see if anything is suspicious.
Kids may think it is "uncool" to have their parents following their social media account, so do respect their privacy, build trust and do not be too intrusive.
A couple of signs that your child may be cyberbullied include unusual behaviour or suspicious posts on their profile page.
"Talk to them about any issues trending online and assure them that they can always come to you if anything that happened online is upsetting, inappropriate or dangerous," advises Assoc Prof Ng.
If they are being bullied, tell them not to respond to the threats or comments. Block or ban the bullies from their profile or report them to the site administrator.
As evidence against the bullies, keep copies of the comments by screenshotting and saving them.
#PARENTS #SUPPORT
When approached by kids about cyberbullying problems, parents have to be supportive, trusting and understanding.
Guide them on how to deal with the problem and work together to find a solution. Do not blame them for the situation or sweep it under the rug.
Cyberbullying can turn into verbal abuse and physical violence. Alert school teachers of the problem so that they can keep an eye out for bullying during school hours.
Cyberbullying is a new form of bullying and the anonymity of the internet contributes to this phenomenon.
The internet is a powerful tool, but not everyone is using it with the best intentions in mind.
Parents have to guide their children when using this tool, to prevent them from abusing it and being abused.
Cyberbullying victims can get in touch with Befrienders, a suicide and depression support group, to get help and emotional support. Their 24-hour hotline number is 03-79568144/5 and their email is [email protected].
In Malaysia, cyberbullying cases can be reported to the Malaysian Communications and Multimedia Commission (MCMC) by calling the complaint hotline at 1800-188-030, sending an SMS to SKMM ADUAN (complaint details) at 15888, sending a WhatsApp message to 016-2206262, or sending an email to [email protected].
If cyberbullying becomes more rampant, with serious threats or physical violence, get the police involved.
Says Assoc Prof Ng: "Cyberbullying is as serious as real-life bullying and should not be regarded as a trivial matter."
Copyright: The Star Online/ Asia News Network (ANN)