Early development of girl children top priority for UNICEF this year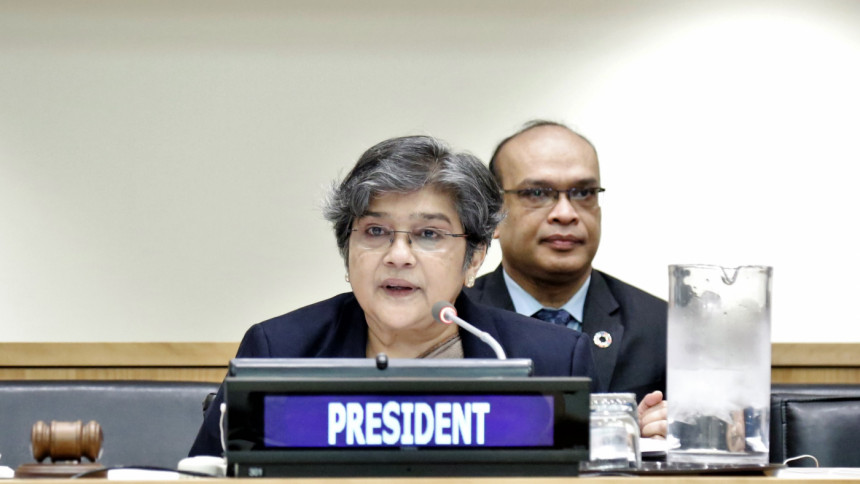 Early childhood development and education of the girlchild are some of the top priorities of UNICEF for the current year, said Rabab Fatima, Bangladesh's permanent representative to the UN and president of UNICEF's executive board for 2020. 
Ambassador Fatima revealed this while presiding over the first regular session of the UNICEF Executive Board, the highest policy making and oversight body of the global fund that works for the rights, humanitarian and development related issues of world's children, says a press release.
UNICEF is one of the largest UN agencies, with operations in 190 countries.
In her statement, Ambassador Rabab Fatima mentioned that apart from protecting the rights of children, UNICEF needs to take upon the responsibility to prepare children to become better human beings imbued with the values of a culture of peace, non-violence and empathy to others.
Referring to two important milestones of multilateralism, the 75th anniversary of UN's founding and the 25th anniversary of the Beijing Declaration and Platform for Action towards equality for women and girls, she said that girls were yet to be freed from being discriminated against and were left behind.
"We made a promise to the girlchild to empower her; and we must keep that," she said.
She gave an account of significant progress in the situation of children globally, for example, 60%-75% reduction in under 5 mortality rates since 1990; 82% access to anti-HIV medication by pregnant women, decline in stunting of children by 15% in last two decades.
She, however, cautioned that over 660 million children are yet to be lifted out of poverty and 60 million school-going children remain out of school.
The UNICEF Executive Board President also spoke about new and emerging frontiers of vulnerabilities for children, namely, cybercrime, protracted humanitarian crisis, climate change effects, mental health issues which may disproportionately affect the children.
In her speech, UNICEF Executive Director Henrietta Fore praised Bangladesh and Prime Minister Sheikh Hasina for child-friendly policies including skills development initiatives for country's youth population and continued support to the Rohingya children's cause.