ABSENCE OF DATA SECURITY LAW
ICT sector fails to attract investment: minister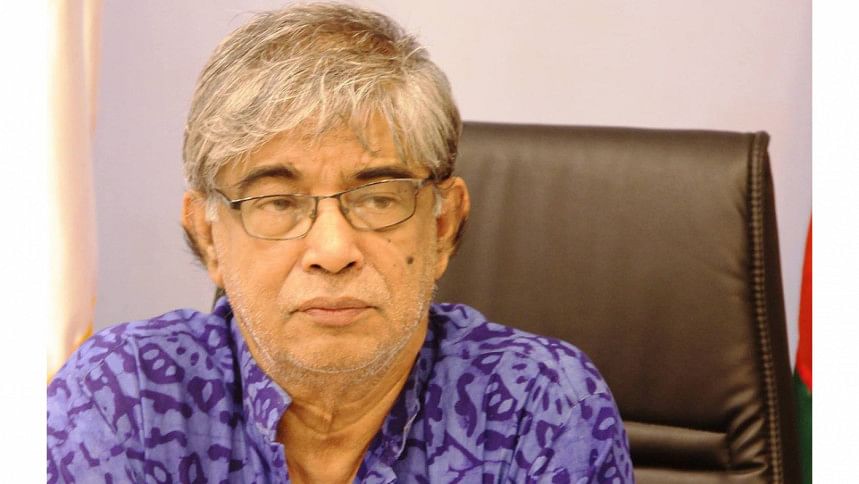 Bangladesh is failing to attract foreign investment, particularly from European countries, because of a lack of policies and regulations to ensure data security, ICT and Telecom Minister Mustafa Jabbar said yesterday.
"I am personally acknowledging that we have failed to formulate any policy on data security. That's why we have failed to bring in investment from developed countries."
The minister spoke at a roundtable on privacy and data security, organised by the Telecom Reporters' Network Bangladesh (TRNB) at La Vinci Hotel in Dhaka.
He said companies like Microsoft had showed interests to invest in Bangladesh, but they backed off when they found that there is no specific data security regulation in the country, where digital industry generates a huge volume of data every day.
Jabbar said personal data is a huge resource. Social media platforms such as Facebook and search engine Google are giving users free services in exchange of their personal data.
Any kind of personal data is highly valuable and customers are sharing them without proper caring, he said.
The minister said government agencies and the private sector are coming under attacks from different parts of the world. The situation is the worst for government organisations, he said.
Recently a government organisation in Bangladesh was barraged with 4,600 attacks in a single day, he added.
As the extent of digital service is flourishing every day, the government need to sit with banks, hospitals and other digital services providers to formulate a regulation on it, said Md Mustafa Kamal, director general for engineering and operations at Bangladesh Telecommunication Regulatory Commission (BTRC).
Recently the telecom regulator blocked the cache server of Facebook and Google to put a pressure on them to set up offices in Bangladesh, he added.
The country will not find any foreign investment in the ICT sector without framing any policy, said Farhaan Uddin Ahmed, a lecturer at Brac University's School of Law.
Currently, less than 30 percent mobile phone users are using smartphones and they are producing a huge amount of data, said Ruhul Alam Al-Mahbub Manik, president of Bangladesh Mobile Phone Importers Association. Within the next three to four years, 80 to 90 percent customers will use smartphones, he said. "What will be the scenario in terms of data generation at the time?"
The handsets industry will try to ensure data security for every smartphone, he added. Shahed Alam, head of corporate and regulatory affairs of Robi, said there are countries where they is no data security acts but they are putting in place regulations through other policies.
"A lot of global companies have talked to us for business but they finally say 'sorry' because we have no data security act or policy," he said. A number of speakers said global companies are also not interested because intellectual property rights are not protected in Bangladesh.
Md Jahurul Haque, acting chairman of the BTRC; Md Shahab Uddin, managing director of Teletalk; Taimur Rahman, head of corporate and regulatory affairs of Banglalink; Hossain Sadat, head of corporate and regulatory affairs of Grameenphone, and Mohammad Arfe Elahi, chief technology officer of the a2i project, also spoke.
Samir Kumar Dey, general secretary of TRNB, and Ashraful Hadi, a lawyer, made presentations at the programme. Muhammad Zahidul Islam, TRNB president, moderated the discussion.
Digital Security Bill
At the event, Jabbar said the Digital Security Bill was finalised after discussions with journalists. "We have incorporated a lot of their recommendations." "Those who are opposing the bill today will say a few years later why a low level of punishment has been kept in it."
The bill was sent to the president on Thursday for his consent. "Once he signs it, the bill will become a law."
Earlier, journalists and rights activists have expressed concerns about the new law, which, according to them, was passed without addressing their recommendations.