British astronaut beams home first selfie from spacewalk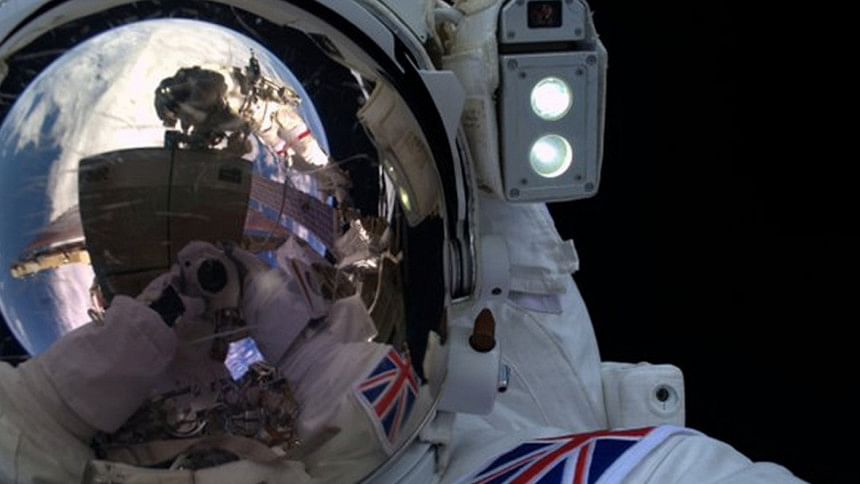 British astronaut Tim Peake stepped out of the airlock aboard the International Space Station on 15 January 2016 — and boldly took a selfie, reports Mashable.
"Today's exhilarating #spacewalk will be etched in my memory forever — quite an incredible feeling!" he said, later posting the photo to Twitter.
The photo showed almost the entirety of Planet Earth in the reflection of his helmet, part of the ISS and his fellow astronaut, Tim Kopra accompanying him on the walk.
At some point after that selfie, the two had to abandon the spacewalk as Kopra's helmet began filling up with water.
The day prior, Peake wrote of his excitement and anticipation for the event, which followed "several years of training."
"Although I am exhilarated by tomorrow's spacewalk I have no time to dwell on these emotions," he wrote, noting that the two Tims had six hours and thirty minutes to work on the Space Station's hull, which were "meticulously planned."
They needed "to execute each step methodically," he wrote, including, we now know, that selfie.