Bangladeshi expat wins Tk 105cr in UAE lottery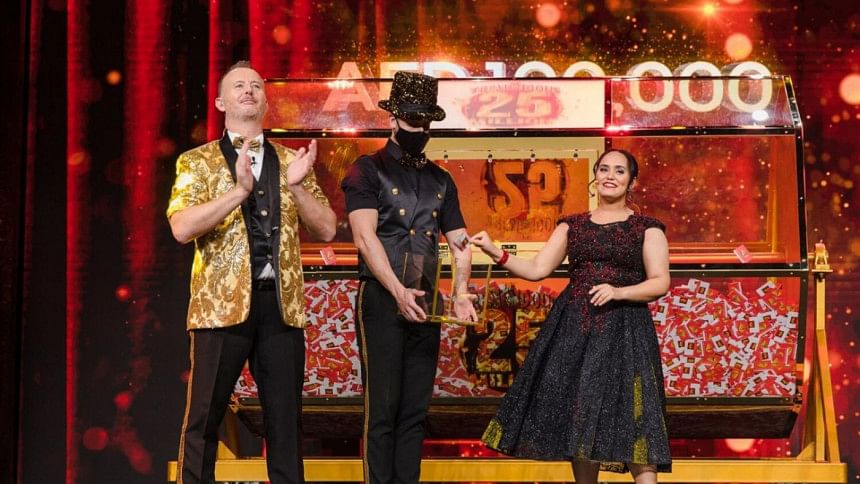 An expatriate Bangladeshi has won 35 million dirhams in the Big Ticket raffle draw in Abu Dhabi which is nearly equivalent to Tk 105 crore in Bangladeshi currency.
The winning ticket number of the Bangladeshi expatriate Muhammad Raifel, residing in Al Ain city is 043678. Other than his country of origin and his place of residence, further details could not be known yet.
However, expatriate journalists are trying to contact him.
After hitting the jackpot, the news was widely circulated on online portals of the country's media yesterday (January 3).
Nearly three decades ago, in 1992, the Big Ticket Lottery was introduced to promote Abu Dhabi Airport and the city. The draw of this lottery is held every month.
The value of the prize money for the first place changes every month. On the occasion of the New Year's Day, the first prize in January was 35 million dirhams (about Tk 105 crore).
An Indian expatriate won the second prize for the month of January -- 10 lakh dirhams.
The author is an expatriate journalist.