Fiji to hire more workers from Bangladesh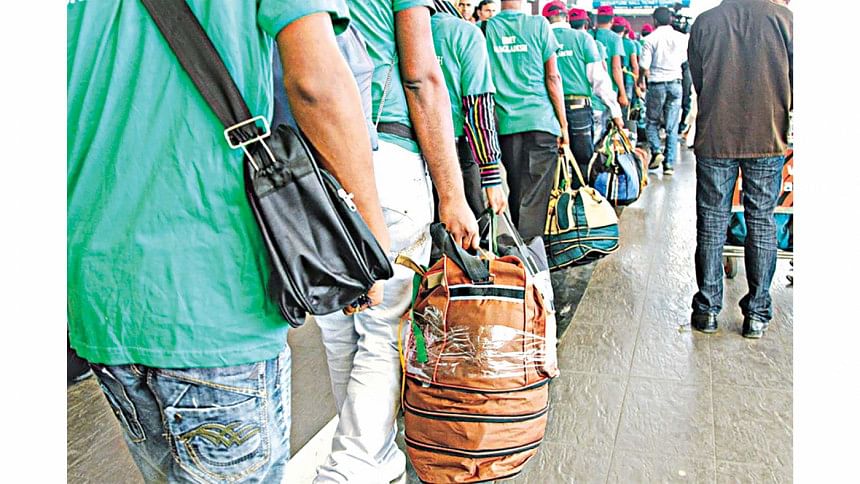 Fiji has emerged as a potential destination for Bangladeshi migrant workers with job opportunities opening up for foreign workers in various sectors including construction, garment and agriculture.
Due to a shortage in its own workforce, Fiji is currently hiring foreign workers, according to the Bangladesh high commission in Canberra, Australia.
The mission in Canberra provides consular service to Bangladeshis in Fiji as Bangladesh does not have a mission office there.
It is possible to send about 700 to 1,000 Bangladeshi workers to Fiji each year, said Md Salahuddin, counsellor (labour) at the Bangladesh high commission in Canberra.
"At present, there is demand for foreign workers in Fiji and Bangladeshis remain a top priority," he told this newspaper yesterday over phone.
In the past nine months, about 200 to 250 Bangladeshi workers have gone to Fiji for work, he added.
Construction companies in Fiji have been making applications to take workers from Bangladesh, according a report published in Fijian news portal fijivillage.com recently. The report quoted Aiyaz Sayed-Khaiyum, Fiji's attorney-general and minister for economy, as saying that there is a huge shortage of workers in fields such as brick and tile layers.
Recently, state-owned recruiting agency Bangladesh Overseas Employment and Services Limited (BOESL) in a circular asked for the recruitment of 10 workers in Fiji in different categories, including senior technician, mason, and construction foreman.
The wage for the workers is at least six Fijian dollars per hour and the initial job contract is for two years, which is renewable, the circular said.
The employer will pay the return airfare once the job contract ends, it added.
Salauddin said a new migrant worker can earn about 1,000 Fijian dollars a month which is about Tk 40,000.
In July this year, Bangladeshi expatriates launched the Bangladesh Fiji Association with more than 300 Bangladeshis attending the ceremony at the University of the South Pacific in Suva, says a news report of Fiji Times.
Speaking at the ceremony, Mohammed Sufiur Rahman, Bangladesh high commissioner to Australia, New Zealand and Fiji, said the ceremony was a historic and proud moment for all Bangladeshis and an important one for both countries.
At the programme, Fijian Defence Minister Inia Seruiratu said his government would continue to do their best to provide a friendly environment for all Bangladeshi workers and citizens in the country, the report says.
At present, nearly 5,000 foreign workers are legally employed in Fiji and more than half of them are Bangladeshis, according to the Bangladesh mission, which cited unofficial statistics.
An archipelago with nearly 300 small and large islands, Fiji is a middle-income country of nearly 0.9 million population and a per capita income of $5,057 (Tk 5,28,336 approximately), the mission said in its website.