Collision at Dhaka airport: Biman sacks 2 engineer officers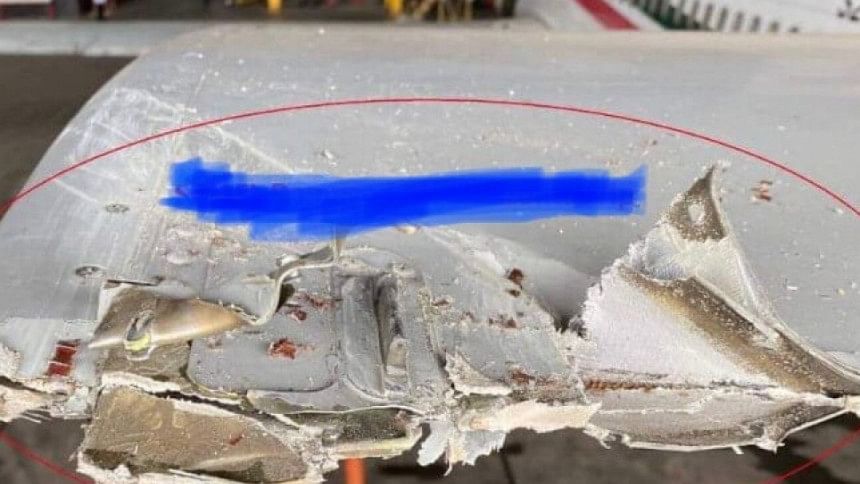 Biman Bangladesh Airlines has dismissed two engineer officers for their involvement in the collision of two aircraft of the national flag carrier in Biman's hangar at the Hazrat Shahjalal International Airport last year.
The management made the decision upon completion of investigation into the collision on April 11 last year, sources at Biman told The Daily Star.
The dismissed officers are Mainul Islam and Salim Hussain Khan, according to the investigation committee.
According to the investigation report, while entering the hangar at the HSIA, a Boeing 777-300ER (S2-AHN) hit a parked Boeing 737-800 (S2-AHN).
In the collision, nose radome of the Boeing 777 aircraft hit the outboard tip of the horizontal stabiliser of a Boeing 737-800.
"After due legal investigation and departmental proceedings regarding the said accident, as the charges brought against the accused Mainul Islam and Salim Hossain Khan have been proved beyond doubt, the Biman authority has decided to dismiss them from the service of Biman Bangladesh Airlines according to the service regulation," the investigation committee said in its report.