Biman plane tugged into another
Both aircraft out of service with damage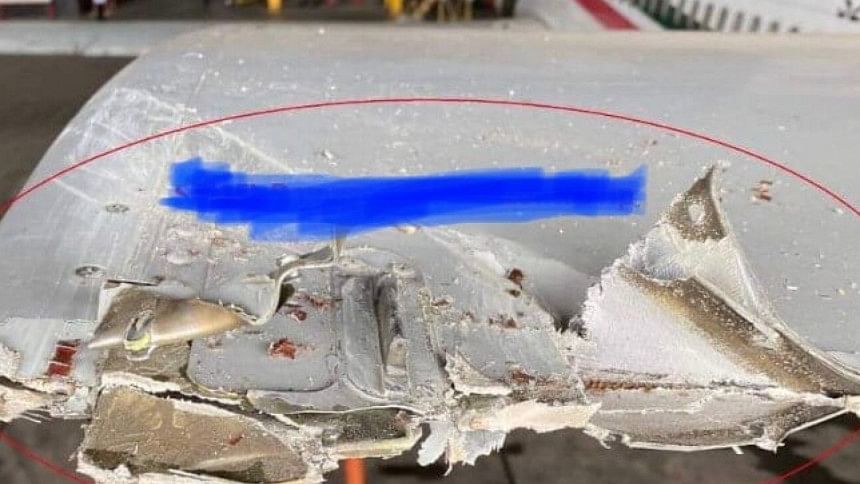 A Dubai bound flight of Biman Bangladesh Airlines was forced to reschedule on Sunday after the aircraft hit the tail of another when entering the hangar after completing regular maintenance.
Both the aircraft -- Boeing 737-800 and Boeing 777-300ER -- were left with scratches after the collision on Sunday at the Dhaka airport and are now out of commission.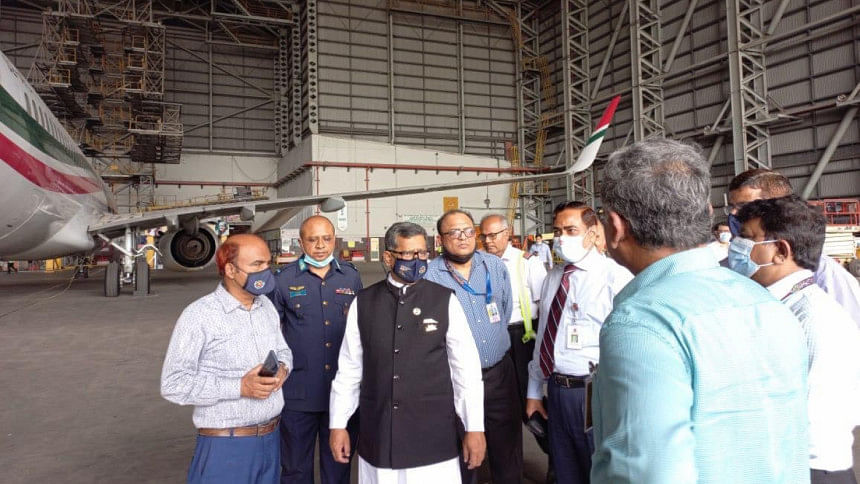 This is the third such incident in two months, raising questions about the national flag carrier's fleet maintenance. The accidents are due to carelessness, aviation experts said.
On February 15, a Boeing 737 aircraft of Biman was brought back from Malaysia after a windshield crack was noticed mid-air en route to Kuala Lumpur.
On March 6, another Boeing was damaged when a bird hit an engine of the plane during landing at Sylhet MAG Osmani International Airport.
With the recent accident, as many as four aircraft out of a fleet of 21 are grounded -- a development that will leave Biman's flight schedule in disorder, according to the airline's officials.
For instance, the Dubai flight had to be rescheduled to Monday.
The two aircraft have been sent to the engineering and maintenance unit for assessing the damage, said Abu Saleh Mostafa Kamal, the managing director and chief executive officer of Biman Bangladesh Airlines, yesterday.
"We are assessing whether the aircraft is repairable by our engineers and technical persons," he added.
The Boeing 787 damaged at the Sylhet airport will be sent to Singapore for repair.
Md. Mahbub Ali, the state minister for civil aviation, expressed indignation at the incident and questioned whether it was a case of sabotage.
A committee has been formed to identify why the incident happened, who was responsible and to assess the damage.