Sheba.xyz: Taking the service industry by storm
With just a few hours left for submission, your laptop suddenly decides to stop working. How convenient would it be if an IT expert comes to your doorsteps in your desperate time of need, that too at a reasonable price? That's where Sheba.xyz, the new on-demand service platform that connects households and businesses with the best service providers, comes in.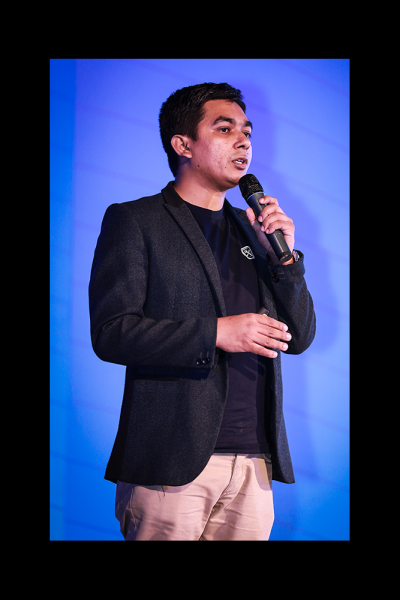 Starting from plumbing, electrical and IT services to managing chefs, chauffeurs and security personnel, Sheba.xyz has it all! We caught up with the ever enthusiastic CEO of Sheba.xyz, Adnan Imtiaz Halim, who shared his experiences on the promising startup.
What prompted you to consider starting a service platform such as Sheba.xyz?
It all started from my personal frustrations. After a tiring week at work, we all want a relaxing Friday to get the stress out of our systems. In my case though, Friday was reserved as the special day where I go out and hunt for someone who can properly fix the leaking pipe or repair the broken window at home, without charging a crazy amount. I soon realised that most of my colleagues faced a similar fate. In the context of Bangladesh, the service industry severely lacks professionalism, particularly when it comes to everyday household services—a problem that no one is solving. This is one niche market that we wanted to capitalise on and remove everyday hassle once and for all.
The name itself is quite unique. What does '.xyz' in the name signify?
While conveying our core message was definitely the first priority, we also wanted to add something different that keeps everyone guessing. 'Sheba' refers to 'service for you' while '.xyz' signifies that this startup is a complete solution, one that is ready to solve all the problems and inconvenience that you face when it comes to service.
There are quite a few similar startups that have been in the market for a while now. How does Sheba.xyz stand out?
I believe that this industry is still in a very premature stage. While we have grown used to ordering products from e-commerce sites, we still cannot imagine placing an order for service in a similar way. A lot of doubt and misconceptions creep in mostly due to the lack of professionalism and safety that we are used to from the conventional mode of accessing everyday services. Sheba.xyz is the first platform that identifies this core problem. We want more ventures to enter the market because changing social behaviors is a herculean task which Sheba.xyz alone cannot complete. The market is huge and we still have a long way to go before the real competition arrives.
In the commercial launch, you mentioned that Sheba.xyz is more than just a business. How does this startup contribute to societal development?
Our vision was always more than just profit. We wanted to leave a positive mark and improve lives in Bangladesh. Through free skills development training, Sheba.xyz is helping individuals upgrade their skills so that they can take up better jobs in the future. Someone who came in as a maid can now work as a full-time nanny after our grooming program. We are also creating entrepreneurs in the society who are, in turn, crafting jobs for others in the market. By 2018, our aim is to create 10,000 new jobs in Bangladesh.
As an entrepreneur, you must have overcome a lot of hurdles to make it this far. What is the biggest challenge that you are facing right now?
The biggest challenge for me is time. 24 hours a day is never enough when you are vested into doing something as difficult as managing a startup. Work-life balance (Does this even exist?) is going out the window and when you finally manage a few minutes to spare, another challenge pops up in no time. But when you are blessed with a supportive family, managing a startup immediately becomes more exciting!
Where do you see Sheba.xyz in five years?
If we continue working with the same level of dedication and resilience, I see Sheba.xyz being the first name that comes to mind whenever we need any form of service. And by 'we', I am not just referring to the citizens of Bangladesh. By 2021, Sheba.xyz will develop into a global company with operations in at least four countries.
What are your views on the tech-based startup circuit in Bangladesh right now?
As an industry, we still have a long way to go. A lot of technical resources need to be invested if we are to pave a smoother path for future ventures. We also need to develop a knowledge sharing culture if we are to reach international standards.  However, the market is gradually heating up and the future looks very promising indeed.
Adnan's top 3 tips to all aspiring entrepreneurs:
1. Be disciplined
2. Never give up, always stay determined
3. Cliched, but the most important one: follow your passion
You can avail services from Sheba.xyz through their website www.sheba.xyz or Android app 'Sheba.xyz' or simply call at 09610-444000.