Why incompetent people think they're smart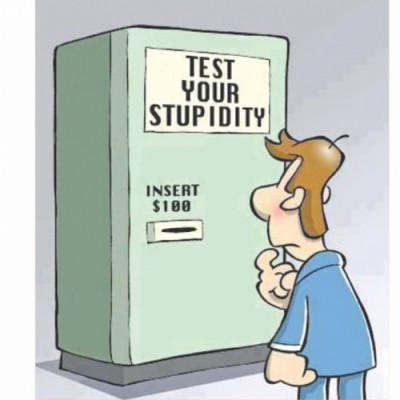 Have you ever met someone who has very little knowledge, hardly has any useful skills, but still thinks that they're the best at everything? I have had the misfortune of meeting such people in almost every walk of life. I have seen them passionately defend their uninformed opinions, confidently give the wrong answer to every question they were asked, and continue to overestimate and oversell their mediocrity wherever they go.
This very phenomenon was researched in an Ig Nobel winning scientific study. Social psychologists Dunning and Kruger published a study called "Unskilled and Unaware of It: How Difficulties in Recognizing One's Own Incompetence Lead to Inflated Self-Assessments" in 1999. They analysed a group of students' self-assessments of their skills in logical reasoning, English grammar, and their perception of their own sense of humour, then asked those students to guess their rank in their psychology class. It was found that incompetent students had overestimated themselves, while the good ones had underestimated the rank. The research showed that the students who were at the bottom of the class had quite a bloated sense of self-worth.
The Dunning-Kruger effect ultimately shows that those who are bad at their job, are also bad at assessing themselves. Poor performers are poor learners, which is probably what makes them unskilled in the first place.
It is perfectly normal to not be aware of every aspect of your personality. Often times, our friends and peers know us better than we know ourselves. So if anyone offers you constructive criticism out of genuine goodwill, take that into account and think about how to improve yourself, instead of taking the defensive route. Self-awareness is one of the most valuable traits one can have, and it will help your personal and professional growth.