Archroma Texbiz 2017: First-ever textiles business case competition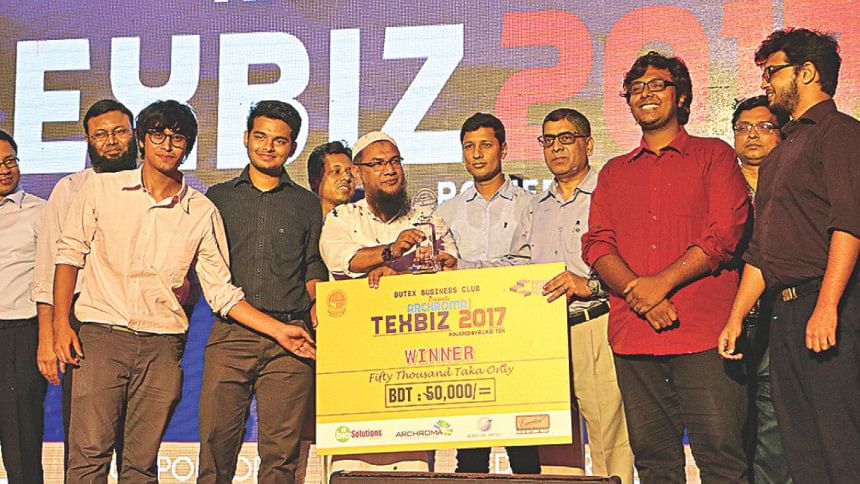 Archroma TexBiz 2017, the first-ever business case competition based on the textile industry, was held between April 15-16. Organised by BUTEX Business Club, 26 teams from 13 universities around the country registered for the competition. Students hailing from business schools as well as engineering schools competed with each other to display their creativity, teamwork, and spirit.
The chief guest of the grand finale was Dr. Shah Alimuzzaman Belal, Director of Student Welfare and Dean of the Faculty of Textile Engineering. Judges included: Abdus Sobhan, Managing Director, Auko-Tex Group; Mohammad Abdul Matin Emon, Founder and CEO, Doctorola; Dr. Abbas Uddin Shiyak, Principal Engineering Consultant, REED Consulting Bangladesh LTD; and Nabi Khan, Chief Business Officer, Color City Ltd.
Team SWOT Cats from IUT came first, followed by Team Excalibur from IBA, University of Dhaka in second place, and Team 11th Hour from BUP in third.