The Lamborghini Vision: CEO Jason Hennessey's Journey from Small Consultancy to Eight-figure Empire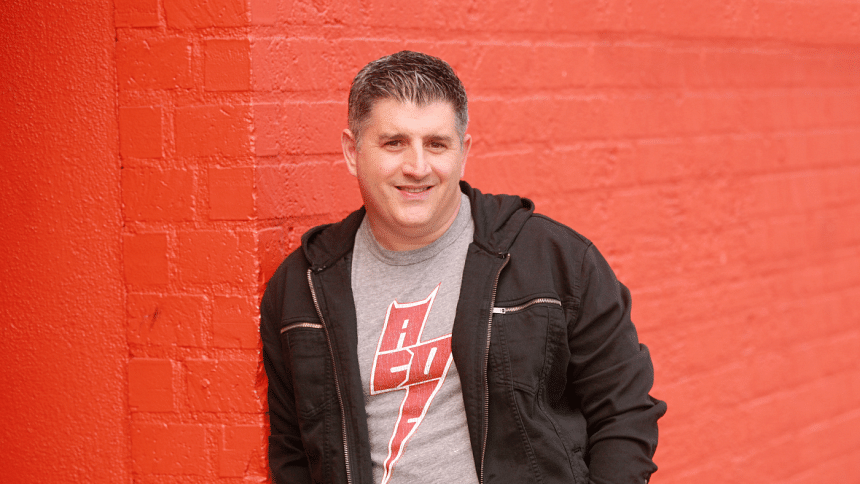 Most times, childhood aspirations have a way of infusing themselves into adult realities, and anyone would be lucky to recall those little visions and spot the connection. For Jason Hennessey, an internationally-recognised entrepreneur and SEO expert that promised himself he would one day own a Lamborghini, his big dream came infused with a business empire valued at over 10 million dollars.
Hennessey's mother was only seventeen when he was born, and by the time he turned three, his father was out of the picture. They struggled consistently to make ends meet. "We didn't have a car. We would have to walk to the grocery store and I remember I would stop and ask my mom if we could take a break because my legs were tired," Hennessey recounts. 
When he was 12 years old, his mother found out she had brain tumours that caused continuous trips into New York City to visit her doctors. "When my mom was having surgery, I would wander outside the hospital to the exotic car dealership directly across the street. This was the first time that I have ever seen, much less touched, a Lamborghini. That day, I made a promise to be so successful in life that I would be able to buy a Lamborghini one day," Hennessey said.
Following his father's absence from his life, his grandfather, Frank Marrone, took over the fatherly role. He would tell the young Jason, "You don't need a lot of money to live a rich life; the secret to happiness is spending time with your family." His grandfather instilled his old-school traditional values which helped shape his character and drove him to want happiness and success. These life lessons laid the foundation for the life he has built for himself today.
After exiting the U.S. Air Force in 2001, Jason continued his education studying marketing at UNLV. 
As an entrepreneur at heart, he started a mobile DJ company for weddings and events all around Las Vegas. As the company grew, he continuously reinvested his profits back into the business. He advertised in the Yellow Pages and in local bridal magazines, but soon realised he wasn't reaching the intended audience size. Yellow Pages allowed him to connect with Las Vegas residents but he wasn't connecting with brides travelling to Las Vegas from other locations. To reach a larger audience, he contracted with a web developer to create an online wedding directory. "A month after the website was launched, I reached out to the developer to tell him I wasn't getting any traffic to the website, and that was my main priority. The developer responded by saying he did not specialise in that field of work."

 "Because I had a need and I had this new website, I bought a book called SEO book was written by Aaron Wall and read it from front to back twice. Then I just started implementing the strategies I was learning," Hennessey said. "I spent a lot of money on books, education, and knowledge, and eventually I excelled at it and saw amazing results. Vegas Wedding Mall later renamed Creative Web Ventures, and DJay's Entertainment grew vigorously, expanding to numerous cities. I sold both companies at the age of 29. Today, I'm asked to speak about SEO all over the world."
Since 2001, Jason has been reverse-engineering the Google algorithm as a self-taught student of SEO and search marketing.

Eventually, EverSpark Interactive was created, and Hennessey was one of the three original founders of the agency. He was invited to speak at an event held at a private residence in Atlanta where a group of lawyers were attending to learn how to better market their law practices. While Jason was not a lawyer, he provided insight to the attendees on how he was able to rank #1 on Google for the keyword "wedding favours." After hearing his story, many lawyers realised that although his strategy was for a completely different niche, they could be implemented in the way they marketed their services. "I walked away with a handful of business cards which ended up being the genesis of my 3rd company: Everspark Interactive. I turned that one speaking event into nearly forty thousand dollars in recurring revenue," Hennessey said. "Later, one of the three founders of EverSpark bought me out. I took this money in 2015, and moved to California to enable my son Zach to pursue his dreams of becoming an actor." 
With his extensive knowledge of SEO and his entrepreneurial drive, he could not stop there. When he moved to California, he launched Hennessey Consulting, now known as Hennessey Digital. A full-service digital marketing agency growing to over 125 team members. Hennessey Digital earned a spot on the Inc. 5000 list for two years in a row. Hennessey Digital offers its clients website analysis, audits, and actionable recommendations that will help their businesses improve their organic search visibility. With a passion for SEO, Hennessey Created iloveseo.com, a website that specialises in Strategic and International SEO.
Hennessey strives to inspire other young individuals who may be in a similar position as he was when he was growing up. "Find something that you're interested in, and then pay your dues: put in your 10,000 hours," Hennessey said. "You just want to be 1% better than yesterday."