More Than Words on a Page: Publishing Houses that Pave the Way for Female Authors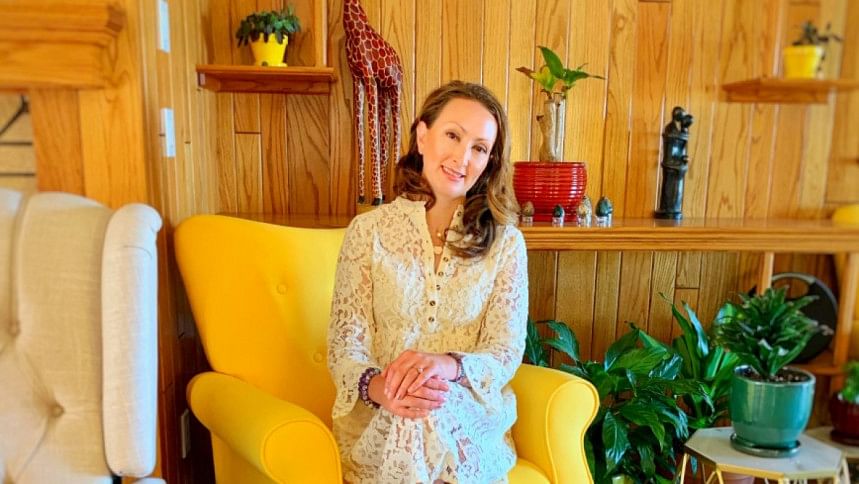 It's no secret that the entertainment industry is dominated by men.  Although the percentage of women's representation has reached an all-time high in the past two years, men still play a role in the spotlight. 
Many players in the publishing industry have, for years, tried to reverse their own version of this notion. Despite the fact that many famous classics were written by women (think Louisa May Alcott, the Brontë sisters, Lucy Maud Montgomery, and Jane Austen), it's no secret that the publishing industry gained a reputation of being a 'gentleman's profession'. Even now, while the majority of employees in publishing are women, they're still typically underpaid as opposed to their male counterparts. 
Sheikha Bodour Al Qasimi, vice-president of the International Publishers Association, identifies a key issue that has yet to be tackled in its entirety: "The publishing industry has a diversity problem. In many countries, our sector is not welcoming to outsiders, whether they're female or from other disadvantaged groups." 
So, while the industry can't be entirely labelled as a gentleman's profession these days, it still has a long way to go in eliminating age-old prejudices. 
And many new publishing houses are taking serious measures to make amends. 
The Dawn of a New Era in Publishing
In 2019, the International Publishers Association (IPA) hosted the PublisHer program in line with their efforts to celebrate the role of women in this industry. 
"The global publishing industry boasts a lot of brilliant, inspiring, and courageous women. But not enough of them are at the leadership level - a situation many stakeholders are working hard to redress," claimed the president of the IPA, Maria Pallante. 
As if to prove the truth behind this statement, many key players are stepping up to deal their hands in the publishing industry. Adriana Alvarez, CEO and founder of AMA Publishing, is the USA Today bestselling author who works alongside coaches, service providers, and consultants to help them build publishing houses. She particularly helps female entrepreneurs to make their mark in this industry. 
"On the backend of a book, I teach my clients how to promote high-end services that generate hundreds of thousands of dollars off the back of that book through coaching and marketing services," Alvarez said. 
Although Alvarez's bestselling book hit #4 in the Kindle store, her book was still delisted from the Wall Street Journal list. "We spent weeks comparing, and the only two reasons we can give are: firstly, my book was published by a female-owned publishing house. And secondly, I teach women how to start publishing houses, which very much goes against the tradition of Wall Street Journal." 
People like Alvarez highlight the publishing industry from a more behind-the-scenes angle. In essence, the root of the issue lies in the management of these publishing houses. If a publishing house doesn't care about gender equality, then the apples of that tree all come out rotten. 
In 2018, the publishing company, And Other Stories, took up the mantle of pushing female writers to the forefront. 
Of the difference between male and female writers, Stefan Tobler, founder of And Other Stories, claims, "[Men] don't necessarily sell more books, they don't necessarily have more fans, but as far as prestige goes, there is still a difference there."
Of course, no grand idea is met without resistance. There are critics for every movement; this one is no exception. Author Lionel Shriver claims that because the movement works to give women special help, this is a problematic idea. Still, there are others who don't view this as an issue. Where minorities persist, their successes should be celebrated. And women are only highlighted in this industry because they're underappreciated in the first place. Hence, this so-called 'special treatment'. 
Step Aside, Traditional Thinkers
"While there are so many important arguments and conversations going on within feminism and about gender imbalances in all walks of life, publishing is a place that's a real success story," states Hannah Westland, publisher at the British independent publishing firm, Serpent's Tail. 
And indeed, these champions of women's empowerment should take pride in how far they've come. We've emerged from a time when female writers had to take up male nom de plumes in order to gain the equal attention of male readers to the current state of affairs where women are spotlighted in the publishing industry. 
Adriana Alvarez says, "I've had many hugely successful women whom I have mentored, and it crosses a full spectrum of society. These women caught the vision and have run with it. They're go-getters, and they're on fire."
And perhaps it's high time for this 'fire' to be taken to the next level. The old ways are over. We're stepping into a new world in the publishing industry, one where women should be allowed to unleash their fullest potential - and be fairly rewarded for their contributions. 
The old male-dominated ways of the publishing industry are dead. Long live the new wave of women empowerment in publishing!