How to Hack Affiliate Marketing to Become Financially Free with Jono Armstrong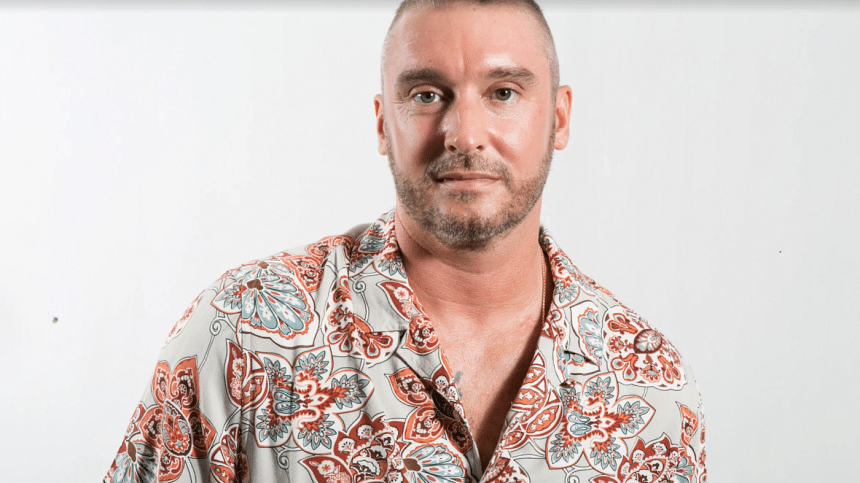 With more people than ever buying online, the e-commerce industry is growing exponentially. Partly due to COVID-19, and lockdown, global online trade rose from 13.6%, in 2019, to 19.5%, in 2021. It is thought that the market could grow to 21.8% by 2024. With such potential, many ordinary people want to get in on the act but feel intimidated. Without technical savvy, or programming skills, how can they find a simple way to sell online and make some money?
The 'how' is a relatively simple question to answer. With established dropshipping specialists, like Shopify, setting up a 'shop front' is now relatively straightforward and attainable for the average entrepreneur. Perhaps a more pertinent question is what you will sell. One of the most basic choices is whether you will sell physical products or digital ones. Before you dive in, let's reflect on some of the main points you should consider. 
Digital products pay bigger commissions
Not to sound cynical, but most people get into online business to make money. Shocking, I know! One of the attractive aspects of digital products (think software, courses and assets such as pictures, videos and sound files) is that they have a significantly higher markup than most physical products: as much as 50% in commission. This gives you way more bang for the buck. To make the process even simpler, you can use your existing online presence and refer people to a product—a YouTube video, podcast or blog about a product that you like, with a link to the product. When someone reads your review, they may be tempted to purchase the product, earning you a commission. You don't need an online store to get started, simply leverage your existing presence.
Jono Armstrong, Founder and owner of Ministry Of Freedom, knows all too well the financial rewards that online sales can offer. After years of trying to develop his e-commerce store, and being paid paltry 5% commissions, he hit upon the concept of referring his YouTube channel visitors to software and training courses. 'The breakthrough came when I bought one of these digital products (it was a training course) and I immediately did a review of the course and put my affiliate link for the course into the description of my YouTube video. I uploaded it to YouTube and within 7 hours, I'd made $60... I couldn't believe it. In less than 30mins "work", I'd made back the cost of the course ($10) plus $50 profit. After a few days, the video had made over $200 in commissions."
Design your own digital products
More advanced entrepreneurs soon realize that they can generate even more revenue by developing their own content. This could be an e-book, a course or their own software package. A huge opportunity exists within the e-learning industry, which is expected to be worth $374 billion by 2026. The benefit of creating your own digital product is it allows you to retain the rights. You can use the content for other purposes or update and expand the content on an annual basis (especially useful for courses, which rely on ever-changing information). Given that the cost of developing digital products is quite low, there are few barriers to entry. Unlike physical products—with R&D, prototyping, manufacturing and delivery costs—digital products can be developed quickly, easily and downloaded directly from the web.
Armstrong decided to release his first digital training course in early 2018 and saw "significant returns in the space of a week". He then diversified into software and began to build a team around him to expand his operations. By the time the pandemic hit, in 2020, Armstrong had created "The Ministry Of Freedom", his flagship coaching program, which "reveals everything he's learned about business. Fast forward to 2021, and Armstrong reports that he's "earned seven figures and helped over 2500 students to quit their 'rat race' jobs and secure their ultimate freedom through the system I have created."
Digital products: are easier to scale up and ship out
Armstrong advises that you consider the fact that you can 'scale' digital products quickly. That is, you can easily sell high volumes with little effort. Physical products, however, must be stored, transported and delivered to the end-user. This opens up a whole host of risks. Items can get damaged in transit and may have to be returned to the seller. Sure, dropshipping has taken a lot of the hassle out of this process, but it still eats into your bottom line. Refunds, exchanges, unwanted gifts and purchases can come back to bite a would-be seller at a later date.
Digital products suffer less from this phenomenon. If someone downloads a product they don't enjoy, they might give it a poor review, but it's unlikely that they are going to return it to the seller. What's more, once someone has downloaded, you can try to upsell. Software, in particular, is one area where sellers can really cash in. Freemium products may offer most features absolutely free but usually, charge for some more sophisticated ones. This can be a pathway to creating multiple revenue streams from one simple product. 
So what are you waiting for? If you are harbouring a secret desire to make some extra money, digital products offer several advantages: good profit margins, ease of distribution and the opportunity to develop and sell your own products in the future. Who knows? It could be your route to financial freedom.