Job hunting? Get a personal website
With your résumé needing polishing and your cover letter customising, creating your own corner in the World Wide Web might not be at the top of your job hunt to-do list. But having an awesome personal website might actually give you the leg-up that you need. Here are five reasons why.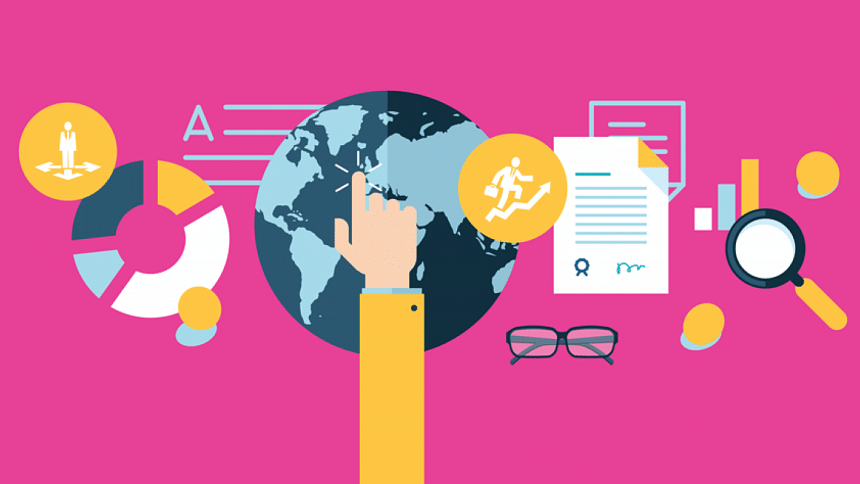 1. Show 'em what you've got
With your résumé and your cover letter, you have to tell hiring managers all about your skills. But why tell them, when you can show them?
With a site full of work samples, testimonials and links, you can give a far more dynamic sense of what exactly is on the menu. If you're in PR, for example, fill your website with articles you were able to place for various companies in local or national media outlets. If you've been learning Photoshop or web development, show off your new skills by uploading your designs and applying the very tools you've picked up on your own website. While your work is a click away, others will have to wait for in-person opportunities to share theirs.
2. Stand out
Even if you're applying for technical positions that don't typically require a portfolio, the addition of one might just be the thing that sets you apart. Showcasing your projects, your fortes and examples of thought leadership gives you the opportunity to really stand out amongst dozens or hundreds of applications. For example, if you're applying for a financial job, show off your ability to make complex topics easy to understand with analytical and insightful blog posts on the different projects you've been involved with.
A portfolio can also help set your interview in the right direction, without the recruiter having to go through a deluge of unnecessary questions to get to the real you. Instead of scanning through lines and lines of text on your résumé, he or she can easily identify your achievements and proceed from there.
3. Control your branding
If you're trying to shift careers, your résumé might only get you so far. Chances are your past work is going to overshadow new skills you're picking up that you haven't had the chance to apply in projects or have only applied on a limited scale. That's why you're changing gears in the first place, after all.
With a personal website, the brand you portray to the world is totally up to you. Focus your site on solely the jobs or work you want to, so that when the recruiter sees it, he or she sees, say, "a data visualiser" instead of say "an interesting person who does some data visualisation".
4. Build your network
If not directly related to job hunting, a personal website also gives people an easy way to get to know you, helping you connect with people who work in the same sector. For example, if you're considering building a career in the development or non-profit sector or just work with a lot of volunteering and organising, consider the inclusion of a blog that you regularly update with your experiences. This way other people in the sector (and even sector leaders) can get to know what areas you work with, which could eventually lead to job opportunities, collaborations, and technical or financial assistance.
5. Enhance your searchability
Getting a URL and a site with your name, filled with keywords related to your field, means you won't just be reaching out to recruiters—it'll be more likely that they'll stumble upon you. A simple search would also direct them to one place with all the information you want to put out there instead of disorganised links, embarrassing social media accounts you've completely forgotten about, or somebody else who just happens to have the same name as you.
For those who don't work in a particularly visual field, it can seem like you don't have enough content to make anything substantial. But even if you feel like you only have a page of info, putting it out there under www.yournamegoeshere.com still makes it easier for recruiters to find you, learn about you and reach out to you.
More importantly, you probably have more to fill a website with than you realise. An elevator pitch, samples of your best work, social and professional profiles (i.e. LinkedIn, Behance, Instagram), a professional blog, testimonials, and visualisations of yourself or your achievements—all of these should be included in your personal website.
There may come a time when you look at your website's traffic and think it was a complete waste to have meticulously created content for days on end. While it's certainly not as easy as updating your résumé, the work, creativity, and oomph put into a website trumps a boring old Word doc any day.
---
Amiya is In-charge of the career publication of The Daily Star.