BREAKING THE BARRIER: MAYA APA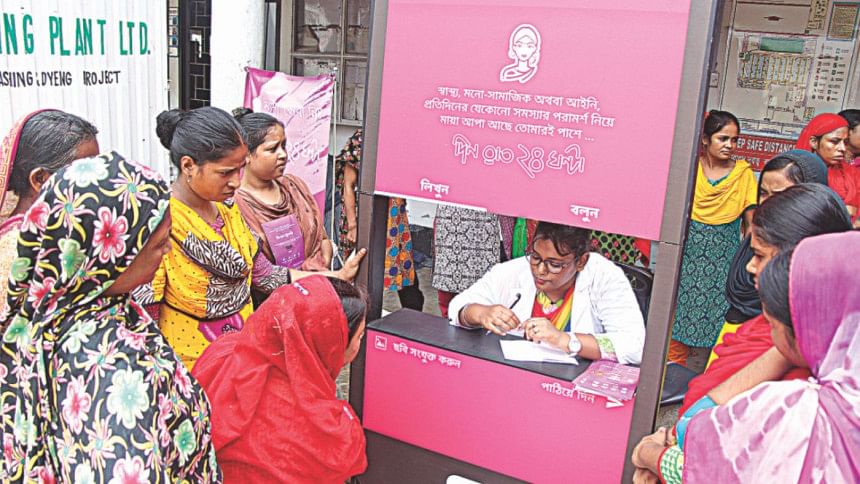 Ever been in such dire situations where the universe seems to have conspired so badly against you that none of your emergency contacts are anywhere within reach? Maya Apa is here to lend help during just these moments, with their online messaging platform providing real-time expert consultations.
With support from BRAC, the app was launched back in summer 2015 to build a first-of- its-kind service that makes access to high quality expert advice super easy. Doctors, psychologists, lawyers or counselors can often be out of reach due to lack of awareness, distance, finances and other socio-cultural barriers. Maya Apa provides its users, particularly women, an intuitive, secure messaging service where they can engage in one-on- one conversation with vetted experts and their online community without fear of judgment.
Maya's CEO, Ivy Huq Russel, named the company after her mother who successfully fought breast cancer. They have now built a network of over 100 on-demand experts. To date, they have delivered over half-a-million consultations. "Our site was initially very bare bones, and I added a basic comments box on the homepage with the call to action, "Ask Maya Apa anything." I routed the questions to my friends with relevant expertise. There are many issues women face in Bangladesh alone (domestic violence, mental health etc.), and I believed Maya could help solve these issues. Delivering this kind of service turned out to be the killer feature," says Ivy.
At Maya Apa, experts are recruited through rigorous testing: online interviews, exams and face-to-face on-boarding sessions. This process tests not only the knowledge-base of experts but also their ability to respectfully give non-judgmental and impartial advice. Special in-house trainings are held to emphasise Maya's unbreakable values. In terms of interaction, Maya is an anonymous platform where interaction happens in a stigma-free environment, in three key steps:
 (1) Users ask questions through app, website or SMS and these questions are routed to their vetted expert network.
(2) The system detects nature of the question and matches it with relevant experts. They call their experts' panel "Florence," where the relevant expert logs into and starts answering queries. Each user's personally identifiable information (PII) is kept secure through encryption. Experts are only able to view the user's question history, to give them well-rounded and customised responses.
(3) The user finally rates the expert's response which is then used for quality assurance, rigorous data analytics and coaching methods to continually improve service
"We are working on Machine learning & AI amd Natural Language Processing to create a system of health and mental experts, users, and technology backed-up by highly skilled engineers. My team and I personally spend a lot of time in the field where we get awesome feedback from users. Negative feedbacks are immediately dealt with by reaching out personally. We've held workshops at universities, garments factories, and NGOs. Our experts are often guest speakers on local radio shows. Challenge was to build this framework diligently and ensure reliability among users, but with a lot of help from ICT division, BRAC, other investors, and our excellent team - we now stand on a goldmine of data and knowledge that can help us keep improving the value we offer," says Ivy. Maya Apa is the first ever Bangladeshi start-up to be selected for the Google Launchpad Accelerator.
Halima is a final-year student at IBA, DU.