'Terror attack' near UK parliament
Three injured as car hits pedestrians before ramming into barriers; detained driver not cooperating with detectives
- Injuries not believed to be serious

- Five attacks blamed on terrorism in Britain last year

- Britain on second highest threat level (Recasts with police statement)
A man deliberately drove a car into pedestrians and cyclists yesterday before ramming it into barriers outside Britain's parliament in what appeared to be the second terrorism attack on the building in just under 18 months, police said.
Three people were injured in the incident. The driver, a man in his 20s, was arrested by armed officers at the scene moments later. He was not co-operating with detectives, Britain's counter-terrorism police chief said.
"Given that this appears to be a deliberate act, the method, and this being an iconic site, we are treating it as a terrorist incident," London Assistant Commissioner Neil Basu told reporters.
Although he had not been formally identified, the man was not believed to be known to security forces, Basu added.
The BBC, citing unnamed sources, said the man was from the Birmingham area of central England and, while not known to the MI5 domestic spy agency or Britain's counter-terrorism network, was known to police.
"At this early stage of the investigation, no other suspects at the scene have been identified or reported to police," Basu said. "There is no intelligence of further danger to Londoners or the rest of the UK in connection with this incident."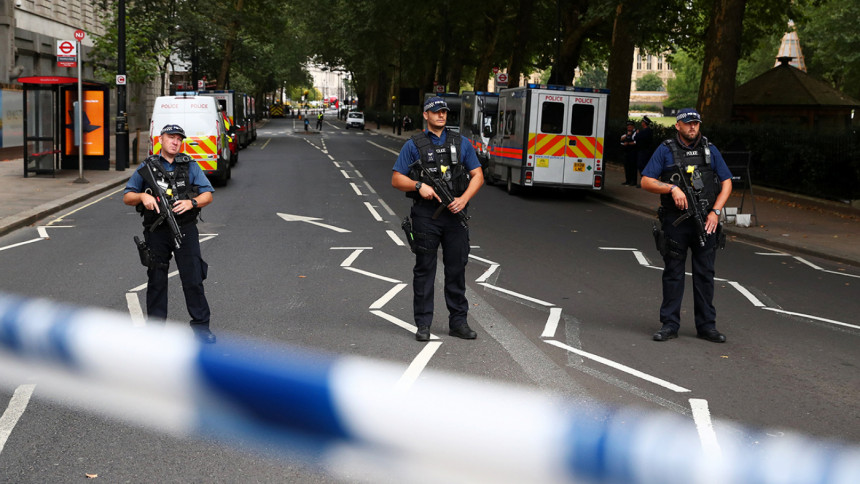 Police said a silver Ford Fiesta was driven through a group of cyclists and pedestrians during the morning rush hour before hitting a barrier in front of the Houses of Parliament at 0637 GMT.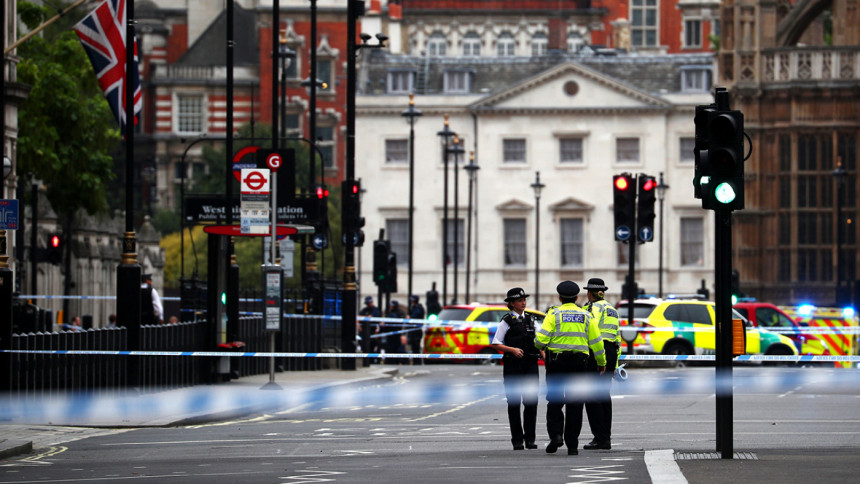 Camera footage showed the vehicle taking a wrong turn before veering across the road and into a security lane leading to parliament before smashing into the protective barrier as two police officers jumped to safety.
British Prime Minister Theresa May said her thoughts were with the people injured.
US President Donald Trump said on Twitter: "These animals are crazy and must be dealt with through toughness and strength."
Cordons around parliament began to be lifted about six hours after the incident and Westminster Underground station, close to parliament, was reopened to the public.