Ethnic violence in Manipur: 4 arrested, 2 detained for killing 2 students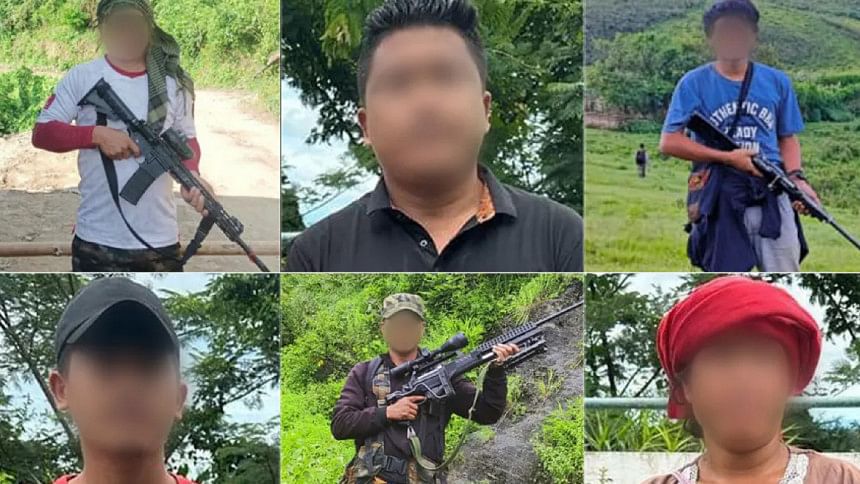 Four people have been arrested and two have been detained by India's Central Bureau of Investigation (CBI) in the horrific murder case of two students in Manipur in July, whose photo surfaced on social media last week.
The four include two men and two women, apart from the two girls who have been detained in the state capital Imphal.
The four have been flown to Guwahati in Assam.
The police and the army in a joint operation captured the suspects from the hill district Churachandpur, 51 km from Imphal, where ethnic violence began on May 3.
After catching them, the forces drove swiftly to the airport, where a CBI team was waiting for them.
The CBI team and the suspects took the last flight out of Imphal around 5:45 pm. Sources said some people tried to move towards the airport on hearing about the arrests.
Colonel (retired) Nectar Sanjenbam, who was recently made Senior Superintendent (Combat) of Police, led the tight-lipped operation to catch the suspects in Churachandpur, people familiar with the matter told NDTV.
Colonel Sanhenbam has served in the 21 Para (Special Forces). The photos showing the bodies of the two students who went missing in July emerged on social media on September 26, after which the Manipur government assured swift action.
The CBI has been looking into this case already, though the bodies of the two students are yet to be found.
Investigators are also looking into allegations of rape before the minor was murdered, sources told NDTV.
The photos show the two students sitting at the grassy compound of what appears to be a makeshift jungle camp of an armed group.
Since the violence first erupted on May 3, more than 180 people have been killed, most of them Kukis, and over 50,000 have fled their homes in Manipur.