Twitched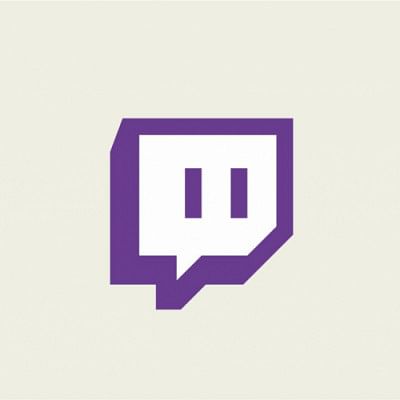 The contemporary let's play phenomenon that took the world by storm brought with it a long withstanding culture. Watching someone's favorite streamer play on platforms such as Twitch and YouTube has become the preferred leisure activity of many. The very concept of this may sound absurd. Video games were set apart from contemporary books and movies because of the interactivity it brought. The joy is in your controller and what you do in that marvelous world created for you, right? Well, no, as it turns out. And that makes more sense than I would have thought.
So why is it that it's so enjoyable to watch someone else play a video game? Why are their streamers getting thousands of dollars in donation and more for, well, playing video games in front of people? I only had to look back to my childhood to understand this phenomenon.
Being the younger child has a lot of cons. And one of them happens to be limited computer time. So most of childhood, I sat in front of the computer watching my brother play. And you know what? I had a jolly good time. I have to talk about one game in particular. It was Command & Conquer: Red Alert 2. Now I've never been good at real time strategy games. But my brother was quite good at it. So all of my fond memories of Red Alert 2 comes from what I've seen from my brother playing it. For me that didn't tarnish the experience at all.
The argument that 'If you haven't played it, you're not supposed to get enjoyment from it' doesn't really work. Since the massive appeal of sports doesn't deteriorate from the fact that the viewer isn't actually playing it. What the mind wants is a spectacle. And video games these days do not give any less than that.
The effort of a streamer is not to be undermined either. Their commentary adds to the gameplay and makes the experience a little more than just watching someone play the game. It can offer humour, tips, excitement and sometimes just pure fun conversation on various interesting topics. And 'Let's play' isn't nearly the only thing Twitch offers. Various professional tournaments in the e-sports scene are regularly broadcasted. And the entertainment value that e-sports can bring have been proven by the increasing amount of buzz being created around it. It's always a joy to see the professionals dish it out in a game you enjoy. There's a comfy feeling to it that is hard to put to words.
Watching video game streams is a hobby with a rising popularity. And the popularity is well deserved. The world has changed several folds and so has the video games. Whether it's watching sports on television or gameplay on Twitch one thing matters to the viewers, and that is entertainment. Twitch streams cover that in an uncommon but satisfying matter because it's not just 'watching someone else play a game'. It's entertainment and that's all that matters in the end.
Nuren Iftekhar is your local stray cat in disguise; he interacts with people for food and hates bright light. He got Hufflepuff 3 times straight in Pottermore so no walking around that one. Send him obscure memes [email protected]