Myanmar's new commission can't create way for accountability: UN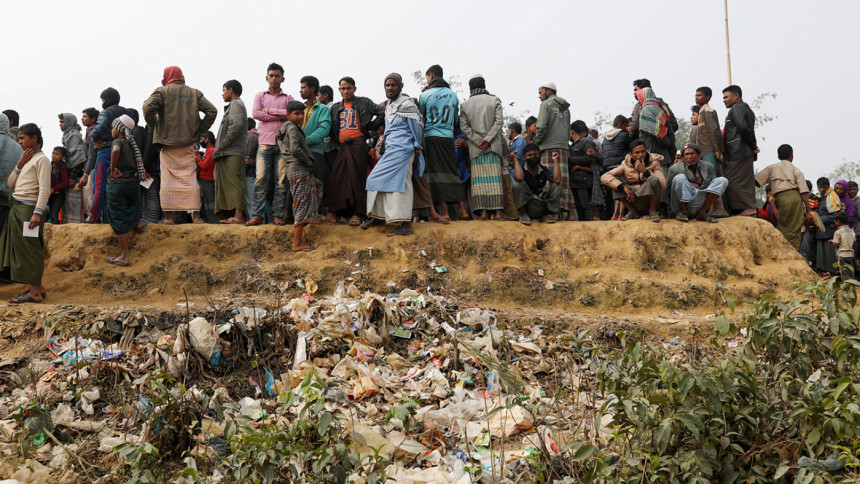 Myanmar's recently-formed commission of enquiry "will not and cannot provide a real avenue for accountability, even with some international involvement'', according to a UN probe report on the atrocities" against the Rohingya community.
An independent fact-finding mission of the United Nations today revealed its report on Myanmar's Rohingya crisis.
In the face of the Rohingya crisis in Rakhine State, the Myanmar authorities have created ad hoc enquiry commissions and boards. The Mission has examined eight such efforts since 2012, none of which meets the standard of an impartial, independent, effective and thorough human rights investigation.
Also, none of those commissions led to any prosecution for gross human rights violations and redress for victims in the region, the UN Mission observed.
"The reason is simple: this is not possible in Myanmar," it said.
While the primary responsibility for investigating and prosecuting crimes under international law lies with the government of Myanmar, it has demonstrated that it is unable and unwilling to do so, the report read.
Accountability would require an overhaul of the entire domestic justice and security sectors, the report added.
Impunity is deeply entrenched in Myanmar's political and legal system, effectively placing the Tatmadaw (Myanmar Army) above the law, the UN investigators observed.
The Constitution and other laws provide for immunities and place the Tatmadaw beyond civilian oversight, the investigators said, adding that the Tatmadaw can independently adjudicate its own matters, with its Commander-in-Chief having the final word.
The UN Human Rights Council today revealed the report that contains the main findings and recommendations of an independent international fact-finding mission on Myanmar.