Something to reflect upon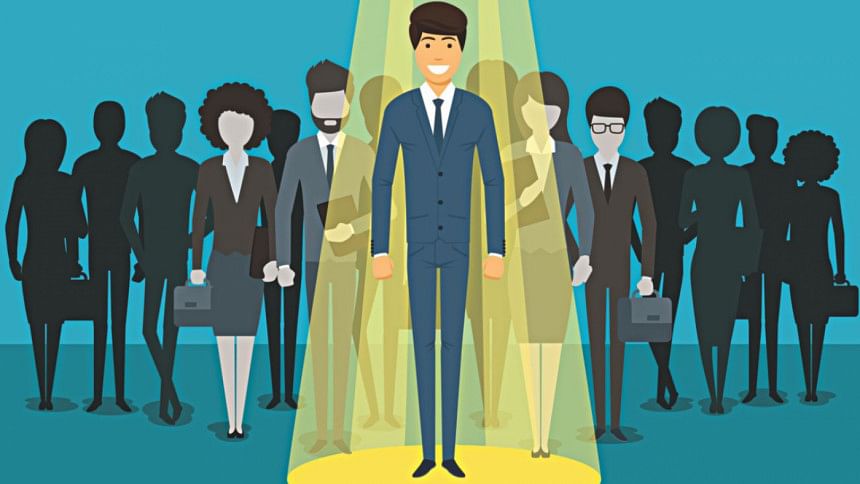 Today, I choose to address an issue that has generated years of soul-searching resulting in an inner struggle to draw the line between right and wrong. The introspection relates to the pervading global culture of nepotism and cronyism that has not only acquired endemic proportions, but also is unabashedly defended by many. The principal argument made in its favour is that "mutually lucrative alliances" between governments and vested interests actually benefit the public, in the long run. This logic seems to serve as the rationale for the thriving lobbyist culture in the United States.
But the recent shocking revelations and indictments of Trump aides Paul Manafort and Michael Cohen have shaken the foundations of this pernicious practice. Ironically, these much-publicised court cases also belie the general impression that nepotism is more common in developing countries, where power is concentrated amongst the ruling class. While grand corruption is a worthwhile topic for an entire op-ed, my story is more personal and related to a deeper issue of how power-based relationships affect the day-to-day lives of the common folk.
What concerns me most is the way the upper class, especially in our part of the world, use their social status and connections not just for businesses and high-profile positions, but in almost all facets of their daily lives. For example, they routinely jump queues, break traffic rules, and muscle or bribe their way to gain favours in public offices. The impunity attached to such actions sends a strong negative signal to those who wish to adhere to civic etiquette and the rule of law. In short, this prevailing culture of cronyism exacerbates the disempowerment of the common person and seriously undermines the rule of law.
Recently, I was subjected to a situation that left me quite dejected and puzzled. I was "invited" to a Rahat Fateh Ali musical event organised by an embassy in Washington. A friend and I arrived an hour and a half before the performance to obtain decent seats. After passing through two checks for invitation cards, we were asked to queue at the entrance to the theatre. Gradually, the crowd thickened and people got restless. I noticed some making frantic phone calls to the embassy officials that they knew. Meanwhile, "favoured" invitees were escorted up. We were informed that they were the Ambassador's "special guests". I wondered whose guest I was… since my invitation was from no less than the Ambassador. Being good Samaritans, my friend and I waited in the queue with a few other people. After more than an hour of standing at the front of the line, I noticed that there were not many people left behind us and the known faces had somehow melted away. Soon I realised that they had found an "appropriate" contact and were ushered into the auditorium through a rear entrance. You may be wondering why we still waited. Well, hope and patience sometimes turn out to be foolhardy character traits, especially when one is not too familiar with situations where only connections pay off!
When we were finally asked to proceed into the theatre, there were no seats, just a few empty rows for VIPs and others "taken by proxy" with the aid of handbags and scarves! There was no choice but to head back home since standing through the performance was not an option for me.
This story is not unique as most of you may have faced similar situations. But a few things stand out. I was shocked that this happened in the United States where the same crowd waits patiently for the doors of the Kennedy Center to open. This "favoured" lot also readily lines up for checking out at a grocery store. What is it that makes people behave differently when they are in an environment where throwing one's weight yields positive results? Why is it that some South Asians invariably seek special treatment, even for trifling gains? Most of the guests at the embassy were US residents and fully aware that waiting one's turn is an important aspect of the civic culture here. Yet, they were shoving, shouting, and with no respect for elderly people (which by the way is often flaunted as an Eastern value).
When someone heading inside was asked why he was being allowed in while others waited, he promptly retorted: "Because I have a position!" I suppose a brazen declaration of privilege is the surest way to establish one's superiority in our society!
As I mentioned, I was "dejected and puzzled"—because all at stake was an entertaining evening, at no monetary cost. It was not a make-or-break situation. Most people could afford to buy a ticket to Rahat's concert at a local theatre the following evening. Then what was it that triggered the chaos and back-door cronyism? Was it a matter of prestige, power trip, or elitist satisfaction to enjoy a privileged status? Or all of the foregoing? Why is it that most tend to naturally follow basic day-to-day civic rules, even when they are not monitored? Part of it may be social pressure, but I presume a large part is also because they have learnt that following a set of rules is ultimately more beneficial for the society at large.
A few days later, I heard someone comment at a social gathering that the Rahat performance was spiritually uplifting since he sang "religious qawwalis". I guess we need to be educated on this new form of "spiritualism."
---
Milia Ali is a Rabindra Sangeet exponent and a former employee of the World Bank.
---
Follow

The Daily Star Opinion

on Facebook for the latest opinions, commentaries and analyses by experts and professionals.
To contribute your article or letter to The Daily Star Opinion, see our

guidelines for submission

.
---