Turning Bimstec into a vehicle for regional cooperation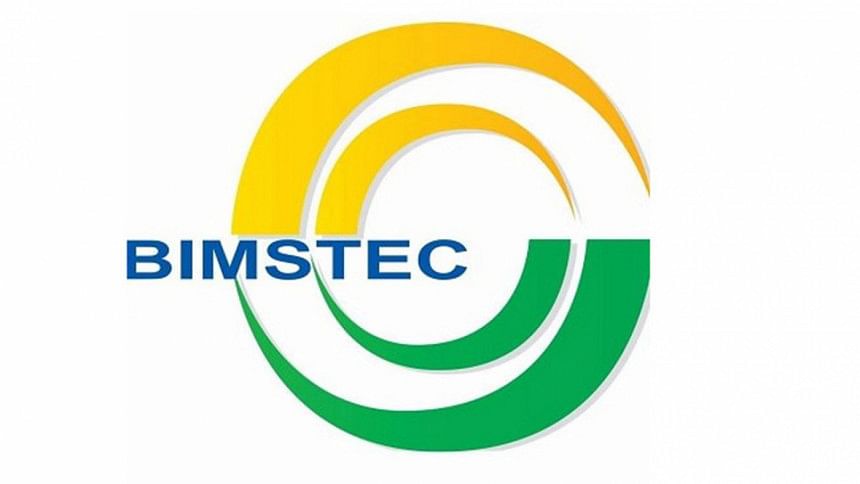 The 4th Bimstec summit is being held in Kathmandu after a lapse of four years. The last summit was held in Naypyidaw, Myanmar in 2014. For the Bimstec that celebrated 20 years in 2017, four summits in 20 years is not certainly a time for celebration and does not add to the credibility of the organisation that has the potential to transform the eastern South Asia.
However, Bimstec has reinvented itself over the period of time after it was established as Bangladesh, India, Myanmar, Sri Lanka, Thailand economic cooperation. As these countries focused on economic cooperation in the eastern South Asia and were emphasising on connectivity as a vehicle of development, the idea to include Nepal and Bhutan into the Bimstec fold gained ground. Nepal and Bhutan joined the organisation in 2004 leading to the renaming of the organisation as Bay of Bengal Initiative for Multi-Sectoral Technical Economic Cooperation (Bimstec), as it exists today.
Bimstec has been struggling to take off since its inception as its member states were members of several other regional organisations that were seen as viable at that point of time. Though the countries of the region were keen to forge close economic ties, it lacked political will, being torn between Saarc and Asean, which gained priority as regional cooperation organisations. Therefore, it is not surprising that the Secretariat was established only in 2014 in Dhaka with its first Secretary General from Sri Lanka. Many analysts link this sudden emphasis on Bimstec to the failure of Kathmandu Saarc summit to conclude the much-awaited Saarc Motor Vehicle Agreement (MVA) and later cancellation of Islamabad summit for political reasons.
However, it needs to be emphasised that the thrust on connectivity and market integration got a boost in 2000 as globalisation became new currency of power. India was already engaged in several bilateral connectivity projects with Nepal, Bhutan, Bangladesh, Myanmar and the trilateral highway between India, Thailand and Myanmar. These countries also signed the Asian railway and road connectivity network. Before the Saarc MVA was proposed, the connectivity network in eastern South Asia was already being put in place.
The revival of Bimstec should be seen in the context of developments that were happening in this part of the region rather than seeing it through the prism of the ineffectiveness of Saarc. Both the organisations have different geographical spread and have different context of origin. Comparing them is like comparing apples with oranges. They both share different and similar objectives. Both aim at economic and market integration. While Bimstec has an eastward thrust, Saarc has a westward thrust and has the potential to link the South Asian region with Central Asia and further with West Asia. Both the regional cooperation organisations complement each other rather than being substitutes for one other. As Saarc languishes for the time being, Bimstec is trying to find its feet as an organisation with its own potential and value.
It needs to be noted that the 4th Bimstec summit was delayed because Nepal, the current chair, was in the midst of political transition, not that the member countries lacked political will.
The prospect for Bimstec should lie in not replicating Saarc or including each and everything from human development to security in its agenda. The bulkiness of its agenda, consisting of 14 sectors, would not allow the organisation to be effective in terms of delivering or in terms of transforming itself to a vibrant goal-oriented organisation. It is true that the 14-point agenda reflects the varied interests of the member countries, but making progress in each of them will be a drag for the organisation making it a forum for deliberation rather than an effective vehicle for regional cooperation. What can be the agenda or how can the issues be prioritised?
The organisation has to focus on a cluster of identified agendas rather than take each agenda as separate. For example, the agenda of trade and investment, transport and communication, and energy cooperation should be looked as a unified whole as trade and investment would suffer without connectivity and electricity. Similarly, cooperation on security should combine counter-terrorism and transnational crimes, cyber security, environment, ecology and disaster management. People-to-people contact needs to be combined with tourism and cultural cooperation. All these identified areas of cooperation are interlinked. Therefore, there is a need for members responsible for a particular area of cooperation identified in the Bimstec agenda to bring in necessary synergy to make progress on a particular cluster as identified above.
Moreover, while harmonisation of standard and rule of origin is important, the issue of trade facilitation is equally significant. Non-tariff barriers are a major hurdle and there is a need to iron them out.
Bimstec needs to learn from the weaknesses of Saarc. First would be not to bring each and every municipal agenda to the ambit of cooperation within Bimstec. Saarc brought into agenda many issues that could have been handled by respective governments and were part of UN Millennium Development Goals (MDGs). It became overambitious in its agenda including agendas related to the girl child, poverty and terrorism. The large set of agendas made Saarc not focus on anything seriously to showcase its achievements. Second, Bimstec needs to make its achievements public or bring out a status paper on its various initiatives every two years and identify the bottlenecks to flag the failure of a particular country to come on board rather than making its failure reach an agreement as an institutional failure where no one takes responsibility.
For a vibrant Bimstec, its Secretariat needs to be strengthened which should have an officer from the member country posted for three years. Strengthening of the Secretariat needs to be backed by strong political will to take this cooperation mechanism forward. Bilaterally, a lot of progress has been made on different areas of cooperation identified by Bimstec. The need is to place it within a regional mechanism.
Bimstec countries cannot afford to negotiate the FTA as well as the MVA endlessly. Though the Bimstec countries have initiated training for capacity building of law enforcement agencies and has held two meetings of National Security Advisers or equivalent level officers, there is much to achieve in terms of establishing a database of terrorist groups operating in the region backed by robust intelligence-sharing.
Bimstec will remain a vehicle for transforming eastern South Asia where the members share fairly good relations. With the right mixture of political will and direction, Bimstec can deliver in areas where Saarc has not been able to.
Smruti S Pattanaik is a Research Fellow at the Institute for Defence Studies and Analyses (IDSA).