Tailback persists on Dhaka-Tangail highway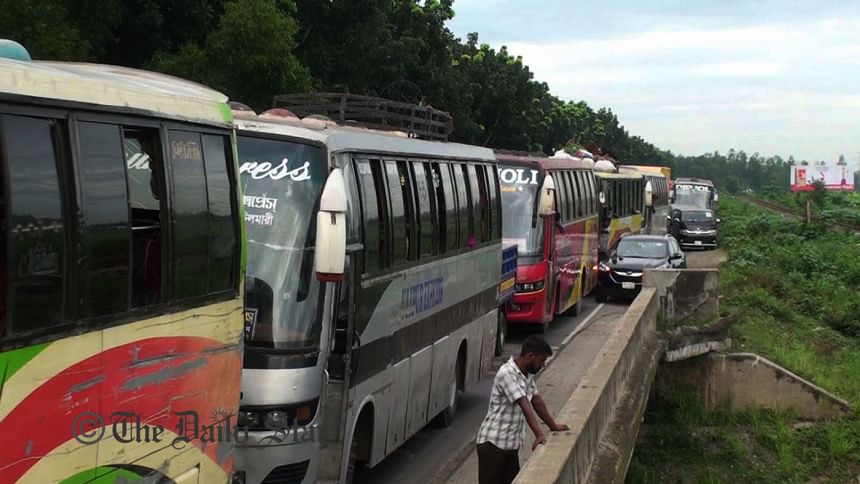 Long tailback on Dhaka-Tangail highway persisted through this morning, mounting woes on the holidaymakers during the ongoing Eid journey.
Our Tangail correspondent reports, tailback reached 20-kilometre from Rabna bypass in Tangail Sadar to the east side of Bangabandhu bridge, in Bhuapur.
The tailback also ensued on the west end of the Bangabandhu bridge, into Sirajganj.
Sajedul Islam, a traffic inspector in Tangail, told The Daily Star the jam ensued when a bus and truck collided on the bridge's link road in Salla around 12:45am.
Though the road was cleared immediately, pressure of vehicles remained on the road and the traffic was very slow, the traffic inspector said at 9:30am.
Vehicles were moving in snail space and the lawmen were working to ease the situation, said Mosharaf Hossain, officer-in-charge of Bangabandhu Bridge East Police Station.
In addition, a bus driver Shyamol Saha also blamed the battered condition of the road at Elenga Bus Stand area as a reason for the slow traffic.