Muslims prepare to celebrate Eid-ul-Azha tomorrow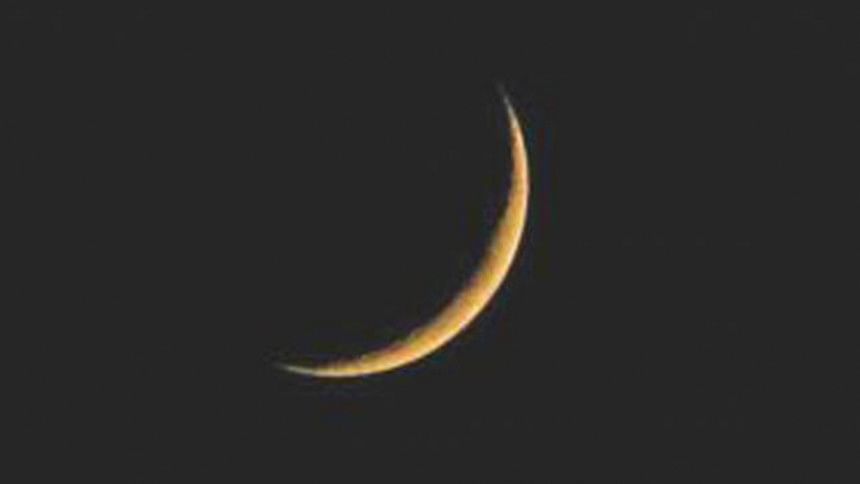 Eid-ul-Azha, the second biggest religious festival of Muslims, will be celebrated in the country tomorrow.
Well-off Muslims will sacrifice animals commemorating Hazrat Ibrahim's devotion to Allah as illustrated by his readiness to give up his beloved son Hazrat Ismail.
All necessary preparations for holding Eid congregations have already been completed across the country, including capital Dhaka, Sholakia in Kishoreganj and Dinajpur.
Hundreds of thousands of Muslims will offer prayers there seeking divine blessings, peace and progress for the country.
The main congregation of Eid-ul-Azha will be held at the National Eidgah at 8:00am where President Abdul Hamid is expected to offer his Eid prayers along with hundreds of people from all walks of life.
Besides, a total of five Eid congregations will be held at Baitul Mukarram National Mosque, according to a press release issued by the Islamic Foundation.
The jamaats will be held at 7:00am, 8:00am, 9:00am, 10:00am and 10:45am, the release added.
A separate arrangement is also there at the National Eidgah for women to say their Eid prayers.
Eid congregations will be held at 409 spots in the capital. Of the total, 230 Eid jamaats, including the main Eid congregation, will be held under the Dhaka South City Corporation (DSCC) while the rest 179 Eid congregations will be held under Dhaka North City Corporation (DNCC).
According to the organisers, adequate water supply and security arrangements have been made at the Baitul Mukaram National Mosque to facilitate the Eid-ul-Azha prayers.
Meanwhile, law enforcement agencies have taken adequate security measures for peaceful and smooth celebration of the holy Eid-ul-Azha across the country.
The law enforcement agencies were also asked to ensure smooth movement of vehicles on highways, waterways and train routes.
The main city streets and road islands have been decorated with the national flags and banners inscribed with 'Eid Mubarak' in Bangla and Arabic.
Special diet will be served in hospitals, jails, government orphanages, centres for persons with disabilities, shelter homes and vagrant and destitute welfare centres.
State-run Bangladesh Television, Bangladesh Betar and private TV channels are airing special programmes on the occasion.
On the auspicious occasion of Eid-ul-Azha, President Md Abdul Hamid and Prime Minister Sheikh Hasina greeted the Muslim Ummah, including country's people, in their separate messages.
In his message, the President said, "The exemplary love and sacrifice of Prophet Hazrat Ismail (As) for Allah should be reflected on our personal and social life, and this is how peace and amity can be established."
Terming Bangladesh as an example of communal harmony, Abdul Hamid urged everyone to stay alert so that no one can create chaos through misinterpretation of religion.
In her message, the Prime Minister said every year Muslims establish the message of sympathy and equality by distributing meat of sacrificed animals among the poor and relatives.
"Eid teaches us about peace, sympathy, sacrifice and friendship," she said urging the people of the country to create a peaceful Bangladesh through participating in public welfare activities.
Sholakia Eidgah in Kishoreganj and Gor-e-Shaheed Baro Maidan in Dinajpur will host the country's largest Eid congregations.