Road crashes, tyre blast kill 3 in Dhaka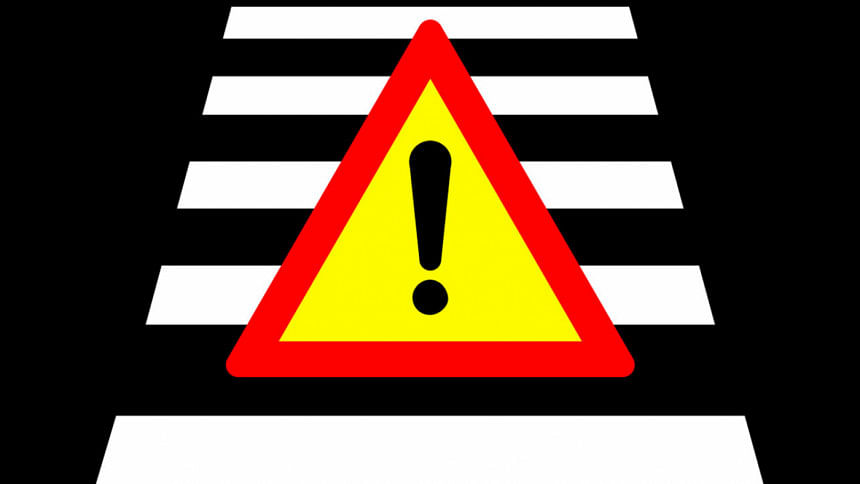 Three people were killed in separate road accidents today in Dhaka city.
In Mirpur, Rashedul Islam Rashed, 35, a mini-van driver, was run over by a speeding bus of Alif Paribahan while he was crossing the road in Diabari Beribadh area around 7:00pm.
He was rushed to Dhaka Medical College and Hospital (DMCH) around 12:00pm where he succumbed to his injuries, Sub-inspector Bachchu Mia, in-charge of DMCH Police Outpost, told The Daily Star.
Rahsed, who hailed from Manikganj's Shibalay, used to reside in Priyanka Housing area in Mirpur.
In Tejgaon, a construction worker was killed and another injured as a microbus crashed into a road divider near the Prime Minister's Office (PMO).
The deceased was identified as Shafiqul Islam, 40, the police official said.
The speeding microbus lost control and crashed into the road divider injuring the two road construction workers there around 3:00am.
The injured were rushed to DMCH where Shafiqul succumbed to his injuries.
The other injured worker, Ismail Hosen, 40, is undergoing treatment at the hospital, he added.
The microbus driver managed to flee the scene leaving the vehicle on the spot.
In Darussalam, a shop worker was killed and two others were injured after car tyre went off around 10:00am while filling air in it.
The deceased was identified as Lokman Ahmed, 25, of Lalmohan upazila of Bhola, police said.
According to police, Lokman along with two others was filling air in the car's tyre. At one stage, it went off leaving the three seriously injured.
They were rushed to Shaheed Suhrawardy Medical College Hospital, from where Lokman was referred to DMCH after his condition worsened. He was declared dead around 12:00pm, SI Bachchu Mia said.
The two injured were undergoing treatment at Shaheed Suhrawardy Medical College Hospital and they are out of danger now, he added.