Holey Artisan Attack: Court accepts charges, asks to release Hasnat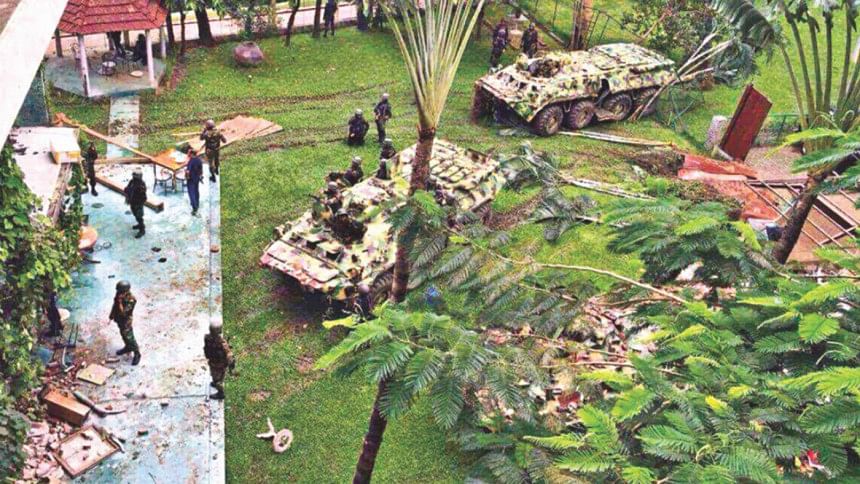 A special tribunal in Dhaka today accepted the charge sheet against eight militants in a case filed over the 2016 militant attack on Holey Artisan Bakery, an upscale restaurant in Gulshan.
Judge Mujibur Rahman of the Anti-Terrorism Special Tribunal in Dhaka passed the order after hearing the charges brought against them.
The court also ordered the release of former private university teacher Hasnat Reza Karim, whose name was dropped from the charge sheet submitted on July 23, from police custody.
Among the eight charge-sheeted accused, six are now in jail while two others -- Shahriful Islam Khaled and Mamunur Rashid Ripon -- have fled the country.
The court have issued arrest warrant against the two charge-sheeted accused who are on the run and asked officer-in-charge of Gulshan Police Station to submit a report on the execution of the arrest warrant on August 16.
On July 1, 2016, armed militants stormed the Holey Artisan Bakery in the capital's Gulshan and killed 20 hostages, mostly foreign nationals. Two police officials were also killed during the 12-hour standoff.