Meant for safety, shackles lead to his death
Mentally challenged boy meets tragic end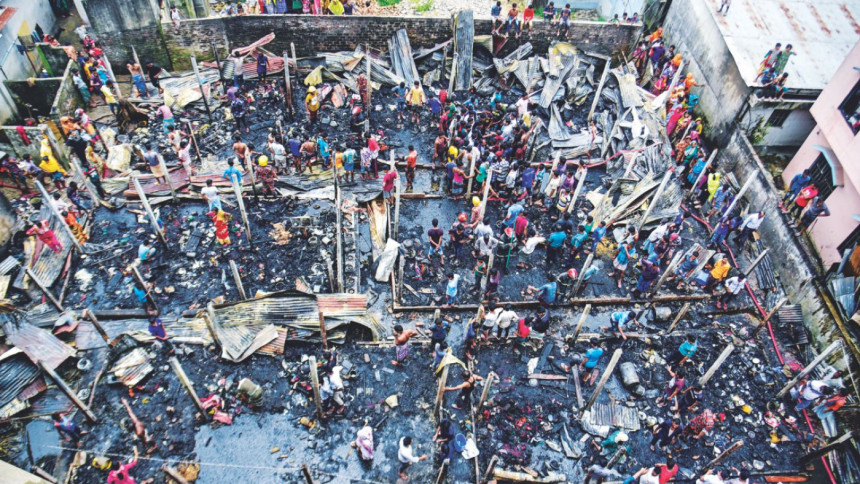 A mentally challenged boy burned to death as a fire broke out in Chandgaon area yesterday morning.
Chained to a pole in his house by his mother, Fatema Begum, from fear of him going outside on his own, Rabiul Alam, 23, was unable to escape or be rescued as he burned to his untimely death.
A single mother to a mentally challenged son, Fatema would financially support herself and her child by begging for alms.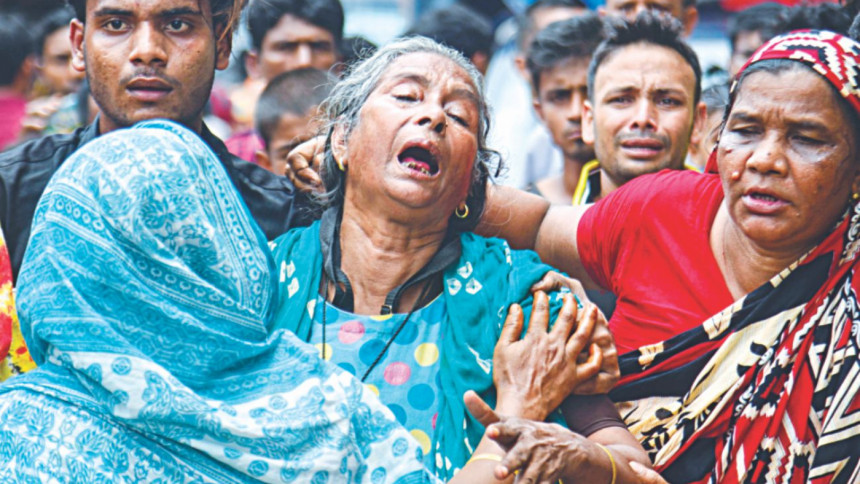 "Like every other day, I chained my son to a pole in the house before I left to earn my daily income. I returned immediately after I heard of the fire, only to find my son's ashes," Fatema said, devastated and broken.
Jewel Barua, an assistant sub-inspector at Chandgaon Police Station, said Rabiul could not be rescued as he was tied with a chain during the incident.
For reasons still unknown to the firefighters, the fire broke out at road seven near Chandgaon Police Station at around 10:45am. Within minutes, the fire burned around 45 shanties at the spot, destroying valuables worth Tk 500,000.
Deputy Assistant Director of Fire Service and Civil Defense Jashim Uddin said firefighters rushed to the spot with eight vehicles from three stations and extinguished the fire at around 12:50pm.
The reason of the fire, however, would only be known after further investigation, he added.