Garment workers in Gazipur block highway due to absence of public transport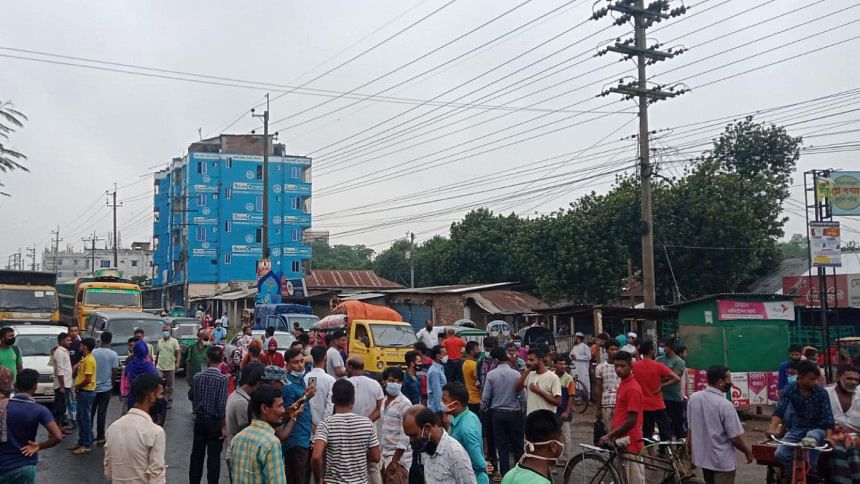 Garment workers blocked Dhaka-Mymensingh highway in Gazipur for two hours this morning due to the hassles they were facing on the road amid the ongoing "strict lockdown".
The workers blocked C&B No-2 area in Sreepur upazila at 7:00am as they were not getting any public transport to reach their workplaces.
Some of them took auto-rickshaws paying extra. Many of them reached office late, reports our Gazipur correspondent.     
Some small vehicles and transports carrying workers got stuck on the road due to the block.
Ashrafunnahar Shefu, Ujjal Miah and Shahidul Islam -- employees of three different garments -- said they could not reach office on time as the government allowed reopening of factories without taking any measures for transport for the workers.
There were very few CNG- and battery-run auto-rickshaws on the highway but they are charging three times more than the usual fare, they claimed.
Following the sudden announcement of reopening factories, they joined work despite immense sufferings on the road, only to save their jobs. They don't have enough money to go to office every day paying extra fare, they added.
The workers withdrew the blockade around 9:00am after Mawna police assured them of taking initiatives so that the vehicles carrying the workers would not charge extra fare.