Fuel price hike: Transport crisis in Dhaka
Commuters have been facing transport crisis today (August 6, 2022) as presence of buses was low on Dhaka streets following the sudden increase in the price of all kinds of fuel oil.
A visit to Gulistan, Motijheel and Paltan showed the picture of the crisis.
As the number of public transportations was much less than on other days in the morning, those were packed with passengers.
Commuters specially office-goers were seen travelling standing inside the bus or hanging at the door, risking their lives.
One such passenger of Bihango Paribahan, Abbas said, "I managed to board the bus from Paltan to Mirpur after waiting for about 30 to 40 minutes."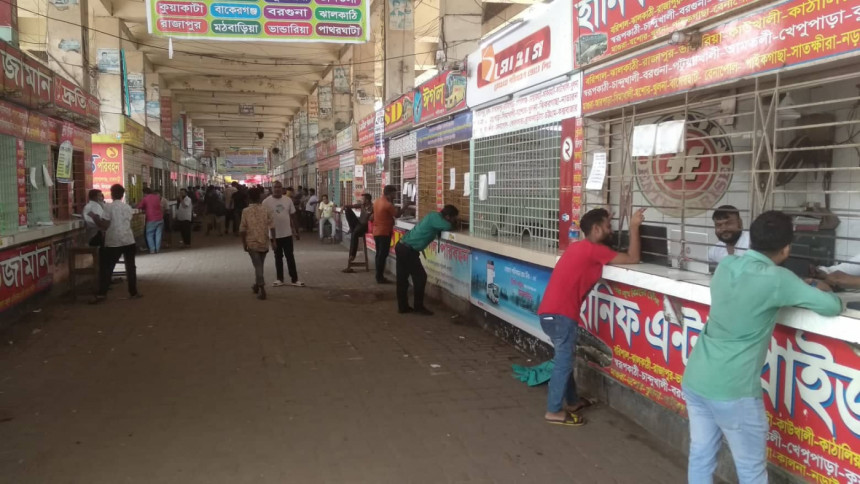 Bikolpo Paribahan's driver Aslam said that, many bus owners have decided not to bring out their buses today for the increase in the price of fuel. 
"We drive the owner's buses.We will run buses on the road as per the decision of the owners," he said.
Even though there is no official announcement of any increase in bus fare, there are complaints of overcharging by many buses.
Gabtali Link transport's helper Ashiq said, "The price of oil increased, we have increased the fare by only Tk 5."
The government last night hiked fuel prices by up to 51.7 percent, the highest in the country's history.
As per the new prices that took effect at 12:00am today, a litre of octane now costs Tk 135, which is 51.7 percent higher than the previous rate of Tk 89.