Buses of 30 companies in Mirpur under e-ticketing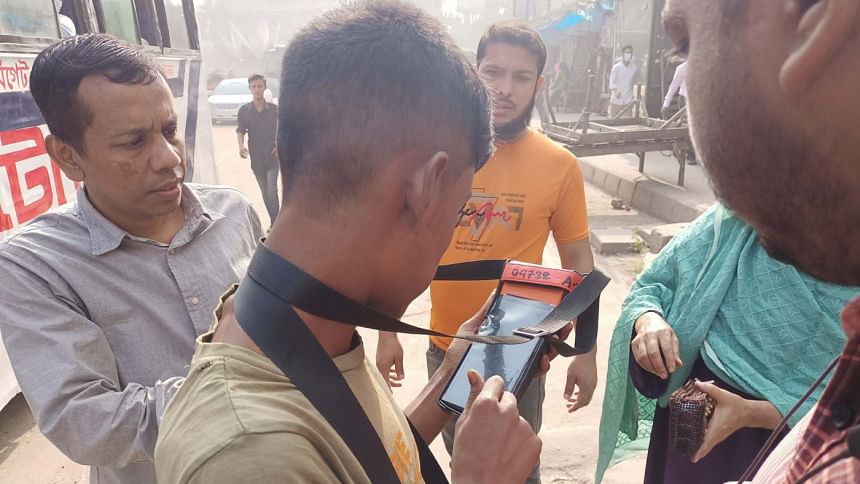 Buses of 30 companies started operation under e-ticketing between Mirpur and other parts of Dhaka this morning.
Passengers are appreciating this initiative on the first day of the launch of e-ticketing. According to them, this has resulted in fewer grumbles between passengers and helpers.
While talking with Ashraf Hossain, a resident of Mirpur 2 and an official of a private bank in Motijheel Shapla Chattar, in the morning, he said every day many get into quarrel with helpers over bus fare.
"As a result of e-ticketing, we will be able to pay proper fare for a certain distance," he added.
Kajal Roy, a resident of Kazipara, said the e-ticketing system is good but not the condition of buses. The authorities should also properly maintain the buses that ply the city roads.
In a press conference on Saturday, Bangladesh Road Transport Owners Association General Secretary Khandkar Enayet Ullah announced e-ticketing services for all buses on the Mirpur route from today.
A total of 60 buses will operate in Dhaka from January 31, 2023, while 97 buses of Dhaka and its suburbs will run under e-ticketing from February 28.
That means the operations of 5,650 buses in Dhaka and its suburbs will be brought under system by February 28.