'Victimised twice'
Rohingya transgender women seek recognition as 'Third Gender'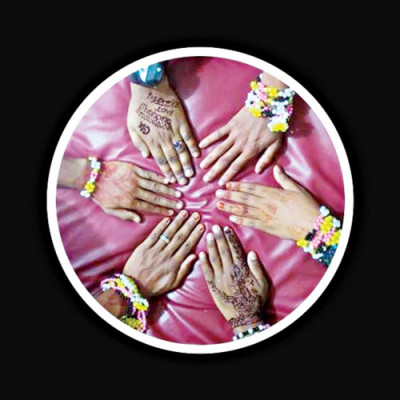 Bilashi (not her real name), an 18-year-old Rohingya transwoman shared that she was blamed for transmitting Covid-19 -- with her neighbours calling the disease "a curse of the Almighty".
"People blame us for any disaster or unwanted incident; for example, the recent fires at Rohingya camp," said Bilashi.
An advocacy brief, titled "In the Shadows of the Pandemic: The Gendered Impact of COVID-19 on Rohingya and Host Communities", was produced by Inter-Sector Coordination Group (ISCG), Gender Hub in collaboration with ACAPS & NPM Analysis Hub, CARE Bangladesh, Oxfam, and UN Women.
Published in October 2020, the brief quotes a transgender Rohingya, who said that the community has an aversion towards transgenders, blaming them for the pandemic. "After the advent of Covid-19, they said that transgender people would not remain in our communities." And violence erupts every time such behaviours are protested.
After being beaten for hours, an unconscious, bleeding Asmani (not her real name) was dumped by the roadside at a Rohingya camp last year. The 20-year-old transwoman was coming home from her uncle's wedding at the same camp.
She was allegedly picked up by members and followers of Harakah al-Yaqin (a Rohingya insurgent group) in the middle of the night. Her shoulder-length hair, feminine attire and make-up led to the assault, says Asmani.
"I regained consciousness after four days at one of the MSF (Doctors Without Borders) health facilities. I thought I wouldn't make it alive," she said.
Asmani now has a "Hijra Guru-ma" (mentor). Both Asmani and Bilashi managed to get vaccinated last year. However, Bilashi -- also a sex worker -- has had difficulties maintaining HIV prevention measures, such as condom usage.
Bandhu Social Welfare Society in Cox's Bazar has confirmed that hate crimes against transgenders in the Rohingya camps are on the rise.
The number of transgender people in the camps is unknown.
According to the 42nd session of the Human Rights Council (HRC), transgender people of Rohingya ethnicity are victimised twice -- first for being Rohingya, then for being transgender. They are, indeed, the most marginalised in the most persecuted minority of the world, echoed Bangladeshi trans rights activist Joya Sikder.
Guru-ma Soheli, who leads 25 transwomen in the community, said, "Here [the camp], I am forced to introduce myself as a man. If they [al-Yaqin] see us with long hair, make-up and feminine clothes, they torture us."
In Myanmar, transwomen are known as "Natyafua". Rohingya refugee transwomen now want recognition of their gender identity in their documents and identity cards.
A recognised identity can create awareness in the Rohingya community, while families of transgender women also need awareness in this regard, according to Joya Sikder.
Dil Afrose Jahan is a freelance investigative journalist and fact-checker based in Bangladesh. Read more online.