What is up Tariqat's sleeve this time?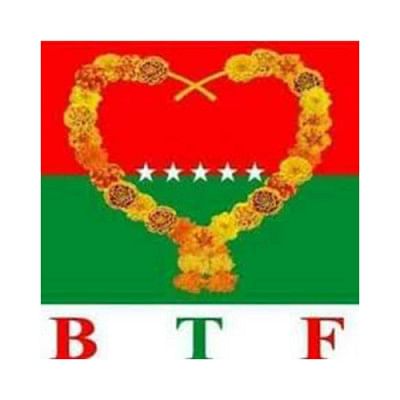 Five years ago, the Bangladesh Tariqat Federation attracted public attention after the formation of the Election Commission because CEC KM Nurul Huda and election commissioners Rafiqul Islam and Brig Gen (retd) Shahadat Hossain Chowdhury were appointed as per recommendations made by the party.
Tariqat, an electoral ally of the ruling Awami League, had put forward five names to the then search committee, led by Justice Syed Mahmud Hossain. The two others were -- former secretary Ali Kabir and Prof Zeenat Huda of Dhaka University.
The National Awami Party, another component of the AL-led 14 party alliance, had also recommended the name of Nurul Huda for chief election commissioner.
The names of two other commissioners -- Kabita Khanam and Mahbub Talukdar -- were proposed by the Awami League and BNP respectively.
The Tariqat is now hopeful that President Abdul Hamid will pick two or three of its 10 nominees this time as well.
The search committee will send names to the president by February 24 to appoint the CEC and four election commissioners.
The tenure of the current EC expires tomorrow.
"Five years ago, we had recommended names for the CEC and other commissioners after conducting an extensive research. We tried our best to find eligible candidates and recommended their names. The president picked names from our list," Tariqat Federation Chairman Syed Nazibul Bashar Maizbhandari told The Daily Star.
"This time we have sent names of the fittest individuals. We hope the president will pick some names from our list this time again as we prepared the list impartially after doing the groundwork to find out individuals acceptable to all," he added.
The search committee on February 6 sought names from political parties to form the Election Commission.
The Tariqat on Friday submitted its list containing names of 10 persons, two for each post. The name of former senior secretary Kazi Habibul Awal topped the list, said sources in the party.
Habibul served as secretary of the law and defence ministries and also of the parliament secretariat.
The other names proposed by the party are: former principal secretary and former Palli Karma-Sahayak Foundation managing director Md Abdul Karim, former senior secretary Kazi Rowshan Akhter, former senior secretary Md Abdus Samad, former secretary and member of Public Service Commission Shahjahan Ali Mollah, former senior secretary to Public Security Division Mostafa Kamal Uddin, Professor Nazma Shaheen of Dhaka University's Institute of Nutrition and Food Science, former vice-chairman at Bangladesh Telecommunication Regulatory Commission Brig Gen (retd) Ahsan Habib Khan, former EC joint secretary Abul Kasem, and former senior district and sessions Judge Khan Mohammad Abdul Mannan, also a former inspector general of the Directorate of Registration.