Khaleda's Health: No bleeding in 2 days but risk remains
She can bring in doc from abroad, says Momen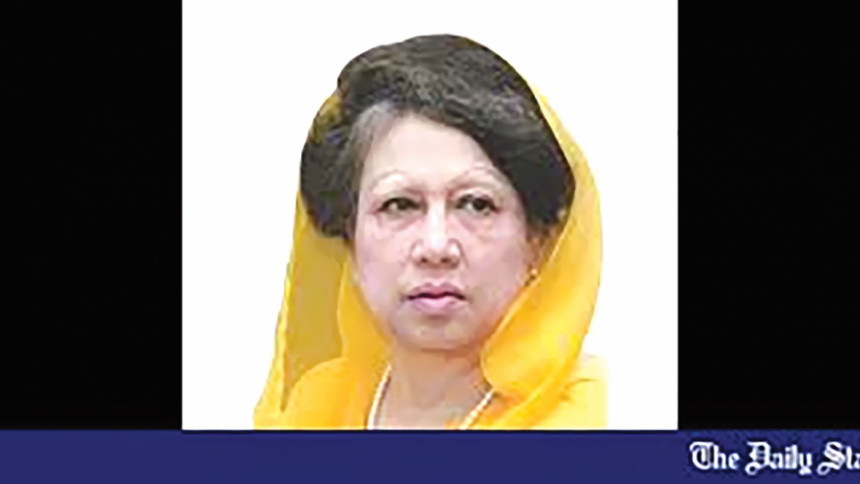 The health condition of BNP Chairperson Khaleda Zia, now undergoing treatment at Evercare Hospital, is still unpredictable, say doctors.
Although she did not suffer bleeding over the last two days, her condition did not improve during this period, they add.
"Madam has already suffered bleeding three times. She is now under constant monitoring at the Critical Care Unit [CCU]. It is tough for us to say when her health condition may improve," AZM Zahid Hossain, personal doctor of Khaleda, told The Daily Star yesterday.
He, however, said the BNP chief was at risk of further bleeding.
On Sunday, Khaleda's physicians at a press conference said the probability of bleeding again in the next week was 50 percent while the probability of that happening in next six weeks was 70 percent.
"This [bleeding] will happen for sure. We are afraid if Madam bleeds again, we don't have the supportive technology to control or stop it. In that case, the risk of her death will increase a lot," Professor Fakhruddin Mohammad Siddiqui, a member of the medical board treating Khaleda, told journalists.
The 76-year-old former prime minister has been diagnosed with liver cirrhosis. According to the medical board, the BNP chief should be taken abroad immediately to an advanced centre for treatment.
Khaleda has long been suffering from arthritis, diabetes, dental and eye problems. She was admitted to the hospital on November 13, nearly a week after being discharged from the same healthcare facility.
She was moved to the CCU on November 14.
The BNP chief landed in jail on February 8, 2018 in a corruption case. Amid the pandemic, she was released temporarily on certain conditions on March 25 last year. The term of her release has been extended four times so far.
Meanwhile, Foreign Minister AK Abdul Momen yesterday said Khaleda is allowed to bring in any doctor from abroad and she is free to take treatment anywhere in the country.
"If Khaleda Zia wants to go abroad for treatment, she has to do it following the legal process," he told journalists at the state guesthouse Padma in the capital after briefing foreign diplomats.
Momen said the medical documents have already been sent abroad and foreign doctors can visit Bangladesh for treating her.
Asked who sent those documents, he said, "I heard about it from the law ministry. Probably, it has been sent from the family of Khaleda Zia."
Enquired if the government sent it, the minister said, "No, why would the government send it? I don't think they [family] would even share those documents with the government."
Khaleda's doctors at Sunday's briefing told journalists that there was no scope for treating the BNP chief at home, rather she needs to be treated in either of the three countries -- the USA, the UK and Germany.
As she suffered bleeding three times, she needs treatment with TIPS (transjugular intrahepatic portosystemic shunt) which is available only in some specific advanced centres in those three countries, they added.