US national security council official in town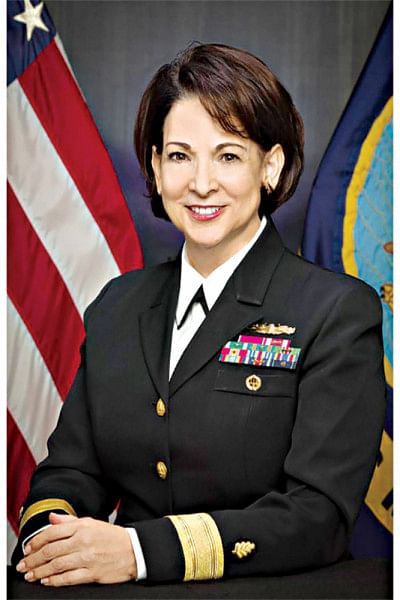 US National Security Council's Senior Director for South Asia Rear Admiral Eileen Laubacher arrived in Bangladesh on a four-day visit yesterday.
She will visit the Rohingya camps in Cox's Bazar and likely to meet Prime Minister Sheikh Hasina and Foreign Minister AK Abdul Momen.
"Despite differences on opinions on some issues, the US wants to advance the relationship with Bangladesh and push for its foreign policy," a diplomatic source told this correspondent.
Foreign ministry officials said Admiral Laubacher is likely to discuss Bangladesh-US cooperation on counterterrorism, Bangladesh's demand for withdrawal of sanctions on Rab, Rohingya repatriation, Ukraine war and the return of killer Rashed Chowdhury.
Her visit is considered significant as the US is advancing its strategy of a free and open Indo-Pacific, and as part of this, considers Bangladesh as a very strategic partner.