Is this the way to treat a champion?
SAFF winner Akhi's family in legal trouble over land gifted by PM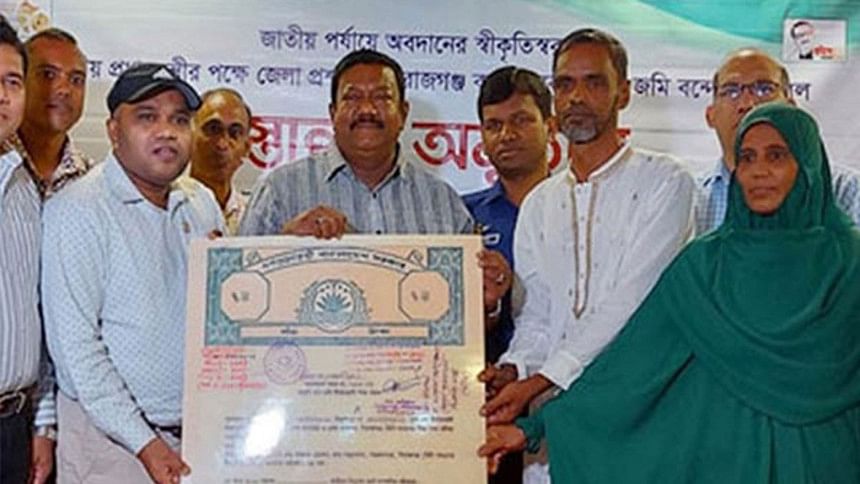 When the entire nation has been celebrating the victory of female football players for winning SAFF Women's Championship, footballer Akhi Khatun's family from Sirajganj's Shahjadpur upazila is facing legal trouble for a land gifted to her by the prime minister.
Prime Minister Sheikh Hasina on June 4 gifted the piece of khas land to Akhi, who won the golden boot in SAFF U-18 Women's Championship, for building a house.
A local court on September 19 imposed section 144 on the eight-decimal land and ordered local administration to submit a report.
Since then, her family has been facing legal troubles regarding the ownership of this land. A local man filed a case with the court claiming the land originally belongs to a mosque.
Akhi's father Md Akter Hossain said, "I am a labourer. I am lucky that my daughter has been performing well for the nation. When we got the prime minister's gift, we were elated. Now I am worried if we will ever get possession of the government-donated land."
Akter also blamed the local administration for giving him the "disputed land".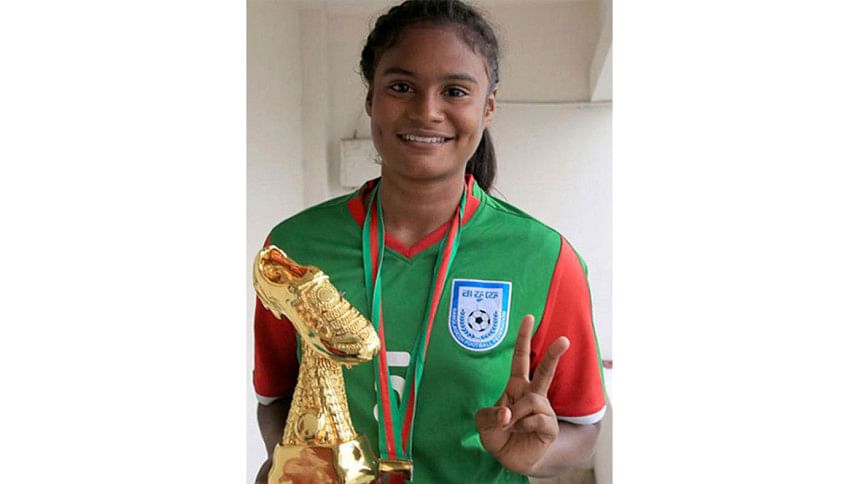 "When the land was selected by the local administration, they might not have checked the land's present situation. When I visited the spot, I came to know that this is a wet land, occupied by others in the name of building a mosque," he said.
Shahzadpur UNO, however, said the khas land is under Khotian No-1, so this is originally government land. "Nobody has the right to occupy the land. If the right papers are submitted at the court as per its order, the complexity will be resolved," he said.
Meanwhile, two policemen of Shahjadpur Police Station have been closed and attached to the district police lines on charges of misbehaving with the family members over the land issue. Akhi's father said the two policemen visited his family to deliver the court order on September 21 and misbehaved with them. A committee was formed to investigate the matter, said Additional Superintendent of Police (Shahzadpur circle) Md Hasibul Islam.