The plane that brought Bangabandhu home
Talks on to set up exhibition centre for the aircraft, which is now in Germany
It had been months since Bangabandhu last felt the breeze outside his jail cell in West Pakistan. Since the start of the Liberation War, he kept languishing there, while his people fought tooth and nail to fulfil the dream of an independent Bangladesh.
Then on December 16, 1971, freedom was announced. East Pakistan became Bangladesh, Pakistani authorities finally released Bangabandhu from solitary confinement, and later on, a plane was arranged to take him home to his motherland.
The very plane that bears memories of the extraordinary event later found a home at an aircraft museum in Germany. How the aircraft, which used to serve the UK's prime minister, ended up carrying Bangabandhu and then landed at the museum is a story worth telling.
Currently, some Bangladeshis are working with authorities of the museum in Hermeskeil to prepare an exhibition centre for showcasing the historic Comet jet (DH106 Comet 4C), which belonged to the British Royal Air Force (RAF), at the establishment.
"We are in talks regarding the exhibition centre... When they [museum authorities] got to know that this plane carried Bangabandhu home, they felt delighted to have it at the museum," said Tarik Sujat, who wrote the book "Bangabandhur Swadesh Pattyabartan Comet Biman o British Gopon Dalil", published in 2022.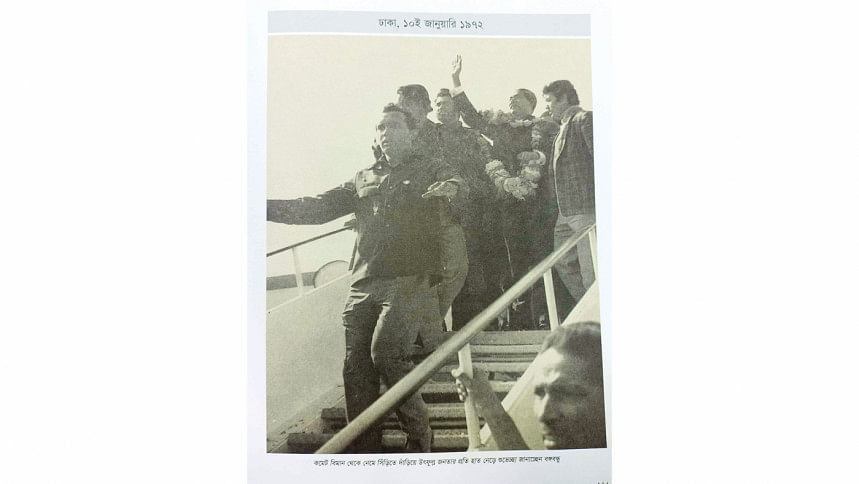 In 2021, the museum authorities sent a letter to Prime Minister Sheikh Hasina, also eldest daughter of Bangabandhu, through Tarik, confirming that the plane is with them.
Tarik said the PM was happy and assured that if they set up an exhibition centre, Jatir Janak Bangabandhu Sheikh Mujibur Rahman Memorial Trust will provide all necessary support.
Related documents, pictures, telegrams exchanged between authorities regarding the journey, and writings centring the historical significance of Bangabandhu's homecoming will be provided for the exhibition, said Tarik.
The plane brought the Father of the Nation back from London to his freed motherland on January 10, 1972. Earlier, he was flown to London from Pakistan.
HOW THE PLANE LANDED
AT THE MUSEUM
RAF sold the jet to DAN-AIR Service, a British private airline in 1975. The new owner changed the livery (the special design and colour scheme). Air Classik then bought it in 1981. Both the airlines merged with British Airways in 1992.
Leo Junior, founder of the museum -- Flugausstellung L+P Junior -- bought the plane at auction in 1996, and since then, the aircraft has been there.
Tarik saw the plane during a visit in October 2021 and found that the livery used by DAN-AIR was still fine. The cockpit was present, but there were no passenger seats.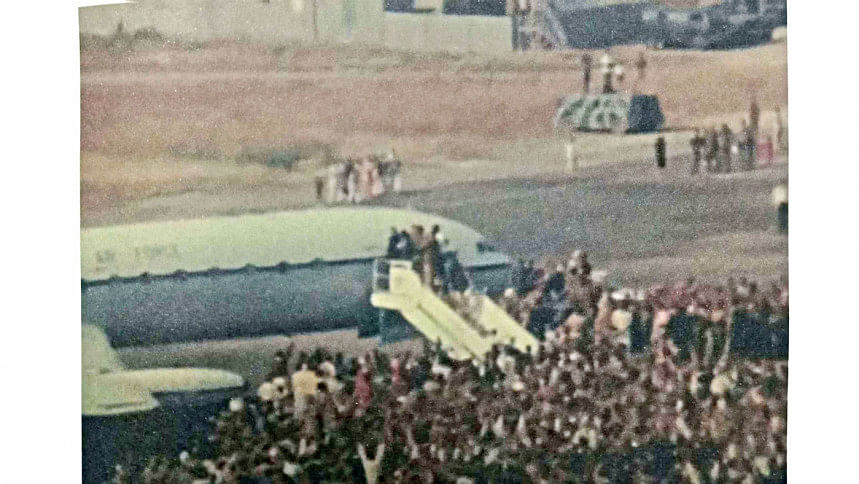 THE JOURNEY
In his book,"Bangladesh: Quest for Freedom and Justice", eminent jurist and politician Dr Kamal Hossain -- who was also in jail in Pakistan and accompanied Bangabandhu from Pakistan to Dhaka via London and Delhi -- shed light on how the British authorities extended their hands by arranging the jet to carry Mujib.
After arriving in London, Bangabandhu met then UK Prime Minister Sir Edward Heath.
At one stage, Heath asked Bangabandhu, "Is there anything else we can do for you?"
Bangabandhu promptly replied, "Yes, you can do one more favour. If you could kindly help us with a plane to take us to Bangladesh as soon as possible."
Heath's response was positive. He instructed his secretary to see if the British prime minister's plane could be made ready and available.
The secretary came back after a few minutes and said the plane could be made ready by 7:00am the next morning.
"And so, we were able to leave by 7:00am on January 9. There were two stops, at RAF bases in Cyprus and Sharjah for refuelling, before we landed in Delhi to go to Dhaka," Dr Kamal wrote in the book.
The plane landed in Dhaka around 1:44pm on January 10, 1972, while a rapturous welcome awaited Bangabandhu.